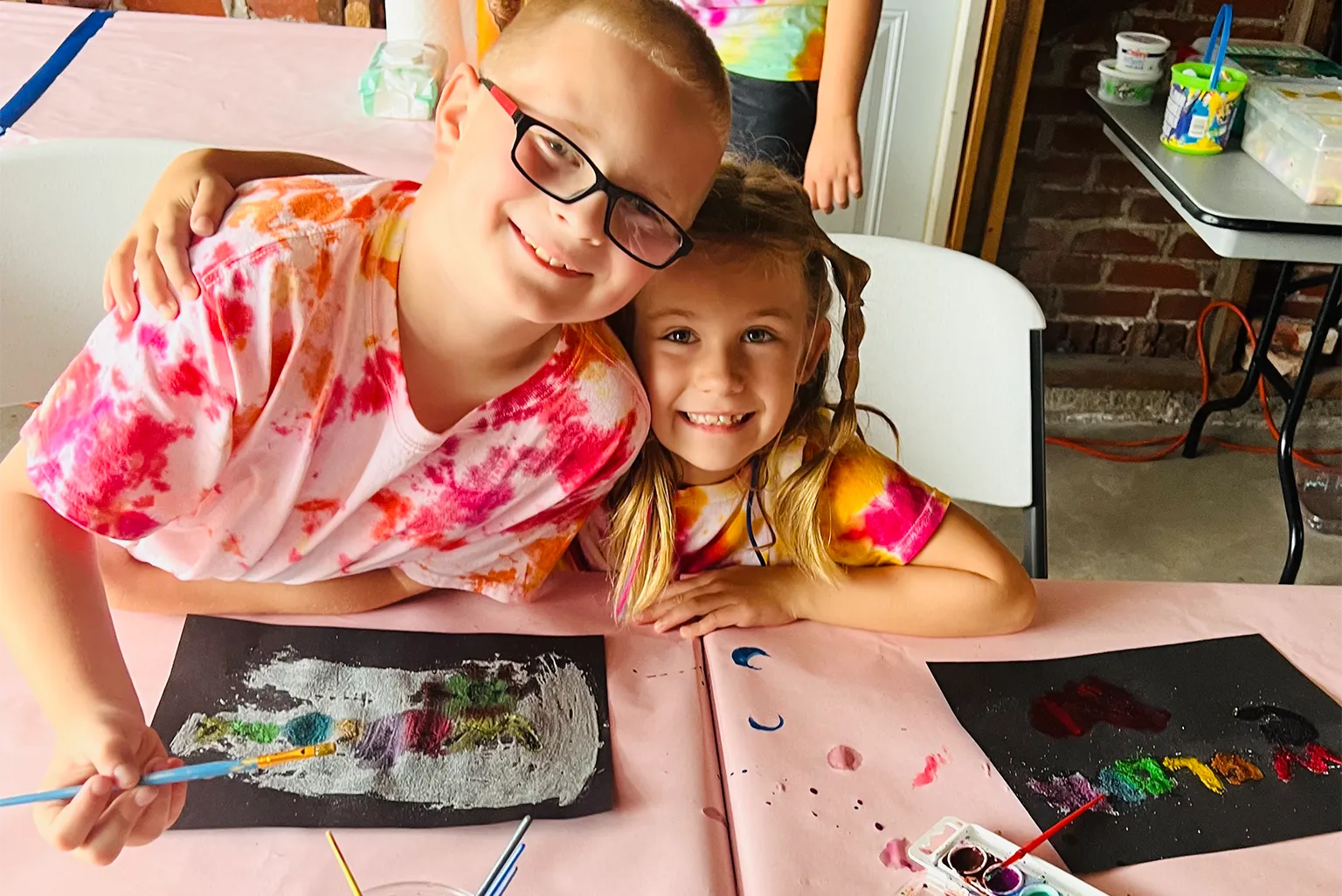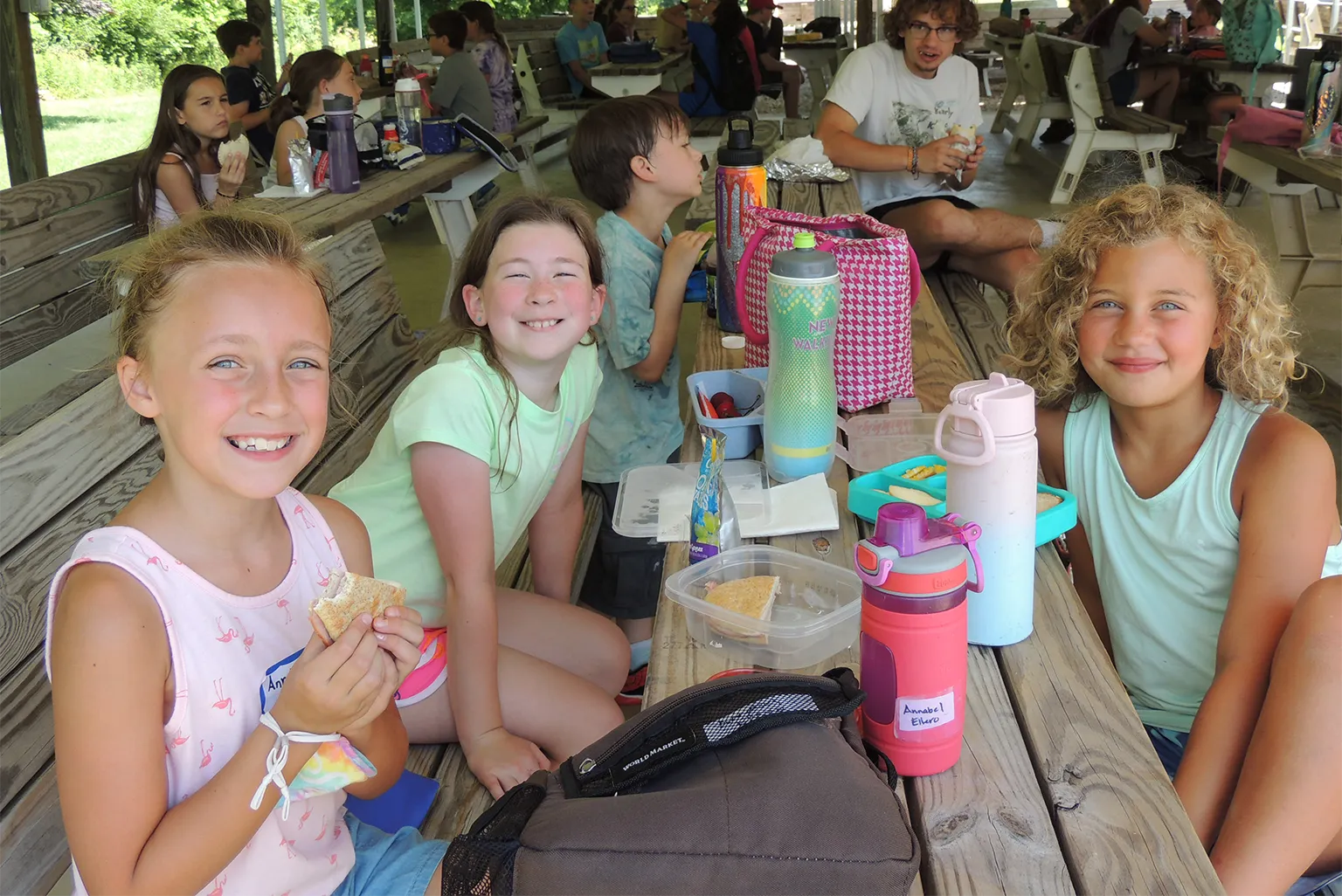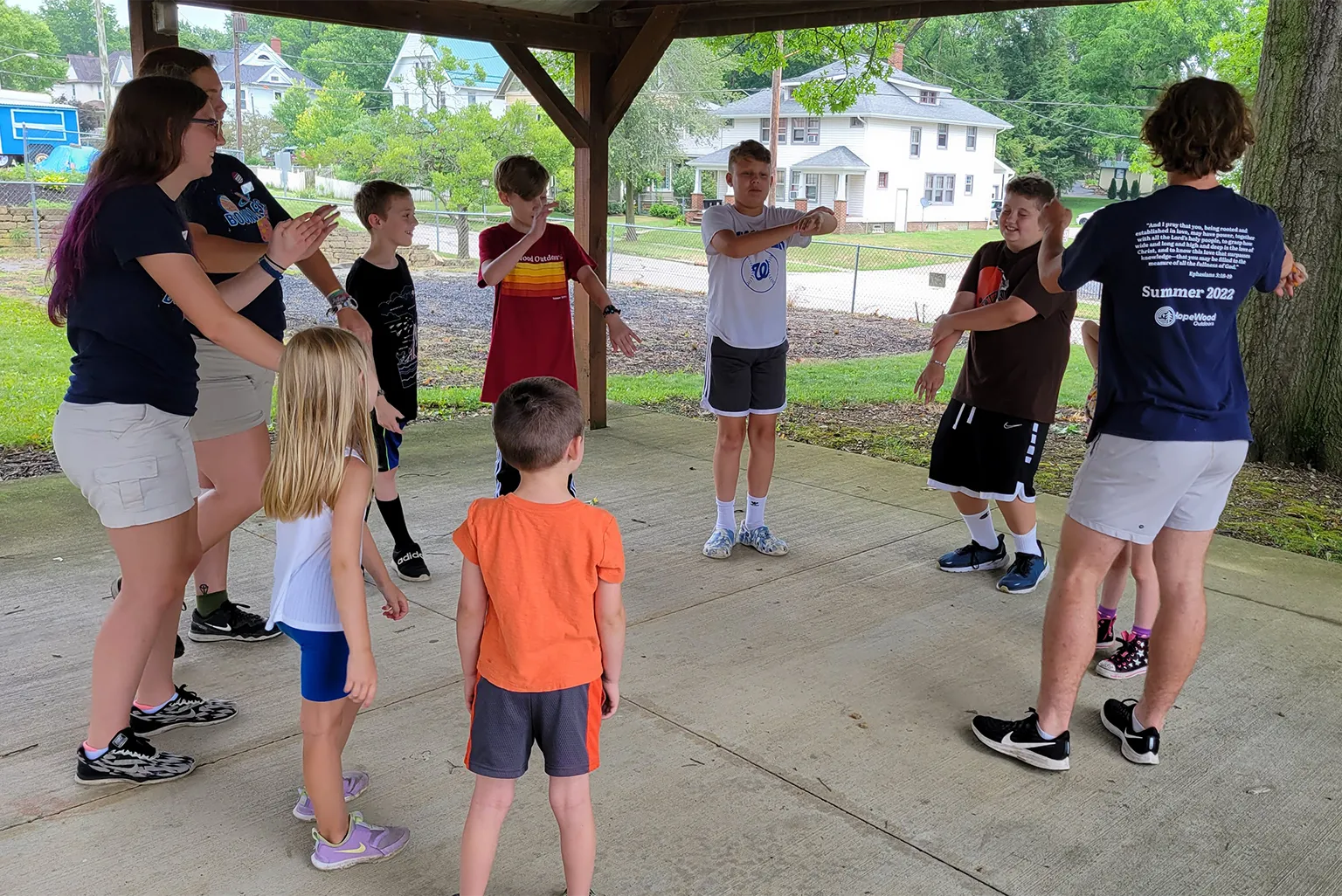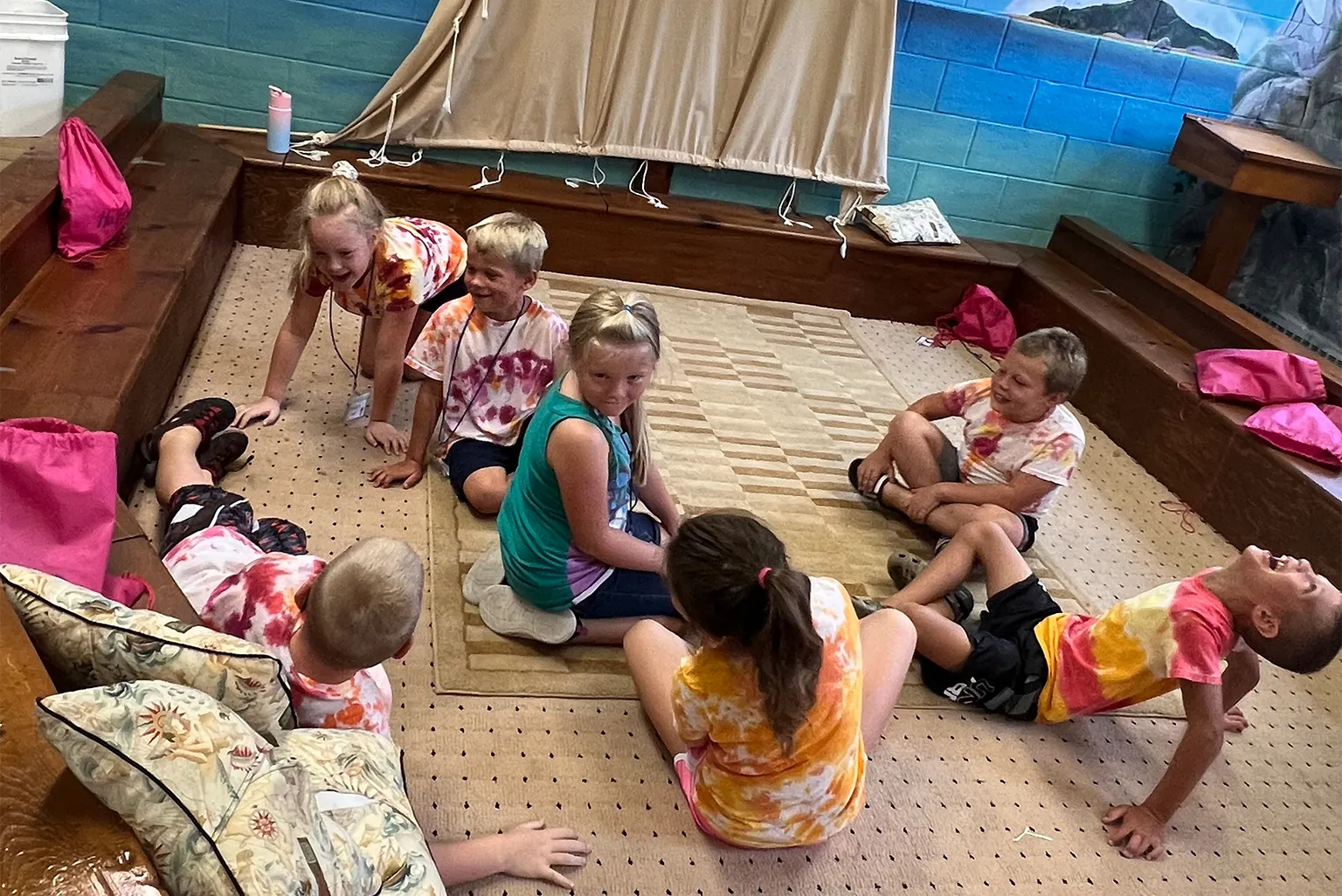 HopeWood Connect Day Camps
Our week-long day camps are fun, full of faith formation, and an effective outreach program to your neighborhood. 
From engaging camp songs to high-energy group activities, creative crafts to transformational Bible studies, we bring the camp experience to your community.
And the best part? We provide the counselors, curriculum, planning, and program supplies. That means your congregation can focus on outreach and event support and avoid staff and volunteer burnout! 
What Does HopeWood Connect Provide?
What Does a Typical Day Look Like?
We want to make your day camp the best experience for your congregation. We will work with you to customize schedules and activities based on the desires, needs, and resources of your community.
| | |
| --- | --- |
| 8:45 am | Check-in |
| 9:00 am | Worship |
| 9:30 am | Rotating activities: creative stories, crafts, nature play |
| 11:45 am | Lunch |
| 12:15 pm | Songs |
| 12:30 pm | Rotating activities: Bible study, small group games |
| 2:00 pm | Snack |
| 2:15 pm | Large group games and activities, special guests, field trips, etc. |
| 3:45 pm | Closing |
| 4:00 pm | Check-out |
Availability based on participant age, facilities and program.
Camp songs
Team-building exercises
Large group games & sports
Small group activities
Arts and crafts
Nature activities
Discovery Bible study
Worship
Field trips & special guests
Thursday evening family program
Add-on evening events for youth groups
July 9–14
July 16–21
July 23–28
July 30–August 4
Campers
Fee per Camper
Minimum Fee
1-30
$103
$3,090
31-40
$103
$4,120
41-50
$103
$5,150
51-60
$103
$6,180
61-70
$103
$7,210
71-80
$103
$8,240
81-90
$103
$9,270
91-100
$103
$10,300
Day camps larger than 100 campers will pay an additional $1,030 for each additional 10 campers.
The first 10 congregations new to HopeWood Connect Day Camp will receive a 50% introductory offer their first year; congregations who have not had day camp since 2019 are also eligible for this offer.
Contact the Guest Relations Manager to learn more about HopeWood Connect Day Camps or to register.
"[Day camp] is meeting people where they're at, so they can experience camp. You're reaching people who would probably never come to camp unless it came to them."
Frequently Asked Questions
You can find everything you need to know including a camp description, HopeWood a congregation responsibilities, sample daily schedules, food and activity ideas, publicity and marketing ideas, forms, guidelines, and more in our HopeWood Connect Day Camp Resource Guide.
Day camps who register prior to February 28:
10% non-refundable deposit is due with your completed registration form
An additional 40% of your fee is due February 28
The remaining 50% is due May 1
Day camps who register after February 28:
50% non-refundable deposit is due with your completed registration form
The remaining 50% is due May 1
HopeWood Connect will provide:
Program coordinator/supervisor and counselors
HopeWood Outdoors Curriculum (designed for day camp)
Program-related supplies and craft materials
Music
Secondary accident insurance for each camper
Planning and training for church coordinator and volunteers
Transportation for HopeWood Outdoors staff from camp on Sunday and back to camp on Friday
American Camp Association Guidelines
Congregations will provide:
Church coordinator, planning committee, and daily adult volunteer leaders
A church facility or local recreation site for day camp. (All sites need to have a shelter for shade. Immediate access to a storm shelter, telephone, restrooms, and running water are also necessary.)
Housing and transportation for camp staff: Staff may be housed together at the church or in private homes as a large group or in pairs. The congregation is responsible to provide transportation to and from the Day Camp site each day.
Food for camp staff: The congregation is responsible to provide all meals beginning with Sunday supper and ending with Friday supper during your camp week. Lunches should be provided at the day camp site. (It is preferred that staff lunches are similar to what the campers may be enjoying.)
Food for campers: the congregation will supply all snacks and meals for the campers.
Financing for day camp: Individual day camp congregations fund their particular program through a combination of several sources, including camper fees, annual budget, fundraisers, matching funds, and grants.
Some supplies: The congregation may be asked to provide minimal arts and crafts supplies.
Recruiting day camp participants
Check-in and check-out: The church coordinator and church adult volunteers are responsible for the safe and secure daily check-in and check-out of campers to and from day camp.
It is expected that the church coordinator will thoroughly read and follow through with the policies, procedures, and guidelines as outlined in the HopeWood Connect Day Camp Resource Guide.
Typically, on Thursday evening of your camp, the congregation will invite families to the church for a Camp Celebration Event. This is an opportunity to worship God, share what has been learned, and to fellowship with the children and their families.
Some congregations choose to serve a meal for this event while others prefer a dessert or ice cream social.
Yes. For an additional fee, camp staff are available to lead a special event for youth on Monday, Tuesday, or Wednesday evenings.