Join us in our mission to provide fun, faith-filled programs that connect campers with each other and God's creation. Your generosity provides scholarships for campers in need and helps ensure our outdoor ministry for generations to come.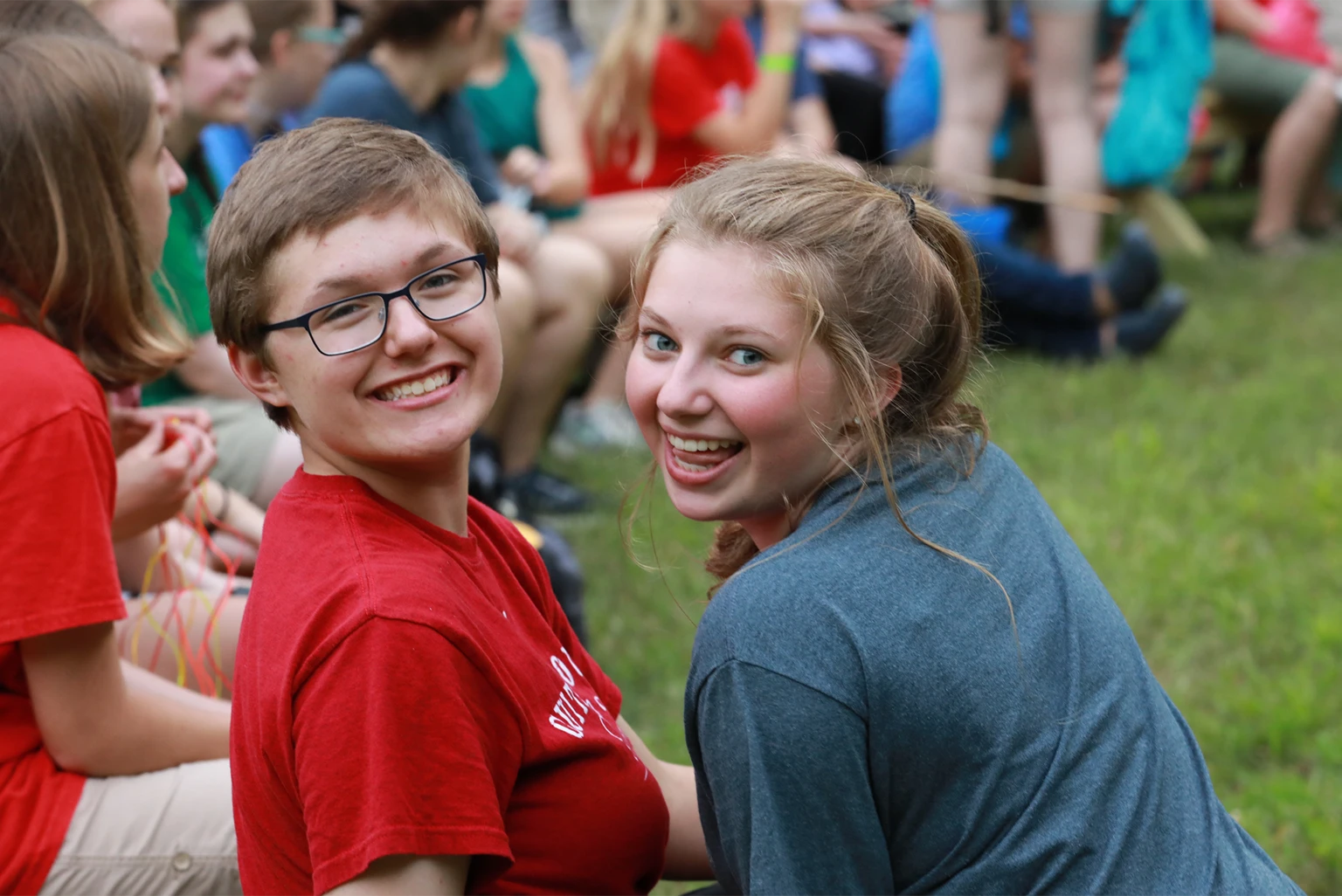 Everyone Deserves a Camp Story
If you need assistance or have any questions about volunteering for summer camp, please don't hesitate to contact us.
sends a child to summer camp for a week
sends a family of 4 to Camp Luther
Follow your heart and support the HopeWood Outdoor ministry that resonates with you. Whether you're passionate about providing scholarships, capital projects, high-quality programming, or facility maintenance, we help you personalize your giving and make a meaningful impact.
Make an Ongoing Impact
Support camp year-round by becoming a Sustainer. Your monthly gift covers our annual expenses, creates stability, and ensures dynamic programs for people of all ages. And it's easy — enter your info, set the amount and frequency, and watch your impact grow.
Camp Wish Lists - An Addition Way to Donate
If you enjoy shopping, you can support HopeWood Outdoors by donating items from our wish lists. Here is our current wish list as well as Amazon lists for each site. 
Legacy Giving: Living Water Society
Join the Living Water Society by including HopeWood Outdoors (Lutheran Outdoor Ministries in Ohio), HopeWood Pines (Lutheran Memorial Camp), or HopeWood Shores (Camp Luther) in your estate plans. Your planned gift will nourish future generations with the "living water" of Christ-centered ministry. Enjoy financial benefits for yourself while making a long-term impact. Learn about the different ways to make a planned gift.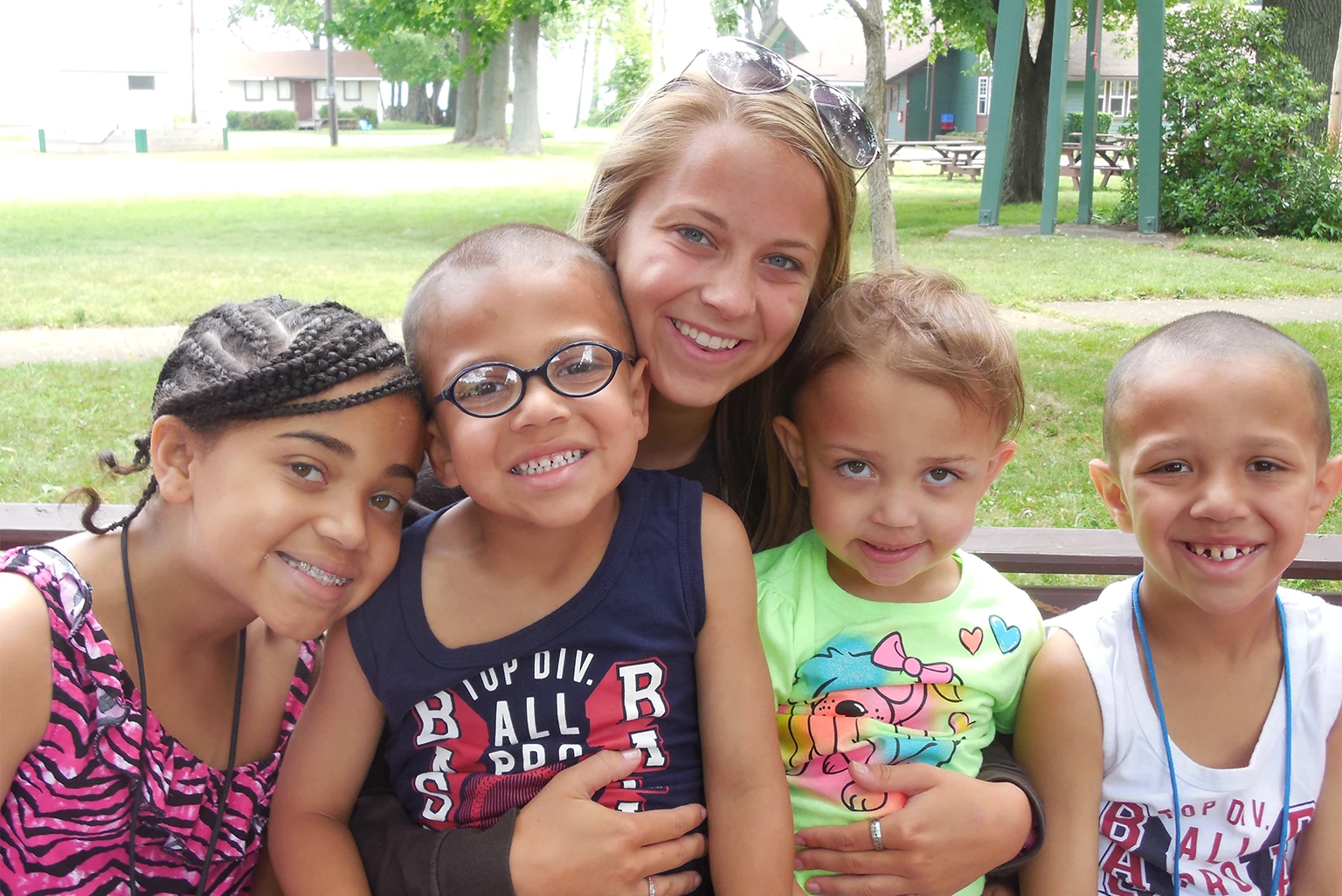 As a Thrivent member, you have the opportunity to support HopeWood Outdoors without spending a penny. By directing your available Thrivent Choice dollars to our camp ministry, you can help us provide life-changing experiences in the great outdoors.
Thrivent Choice dollars are not your own money — they are a gift from Thrivent that you can choose to direct to your preferred charity every quarter. Each year, dozens of generous individuals and families direct approximately $25,000 in Thrivent Choice dollars to support our mission. Join them in making a difference today!
We'd love to hear from you!
If you need assistance, or have any questions about donation options, please don't hesitate to contact us.
Frequently Asked Questions
By Mail
Send checks to:  
HopeWood Outdoors/LOMO
863 Eastwind Dr
Westerville, OH 43081
Online
Visit our online donation portal to make a secure gift online.
By Email & Postal Mail
Fill out a recurring gift form and email or mail it back to us.
Online
Log in and click on "Direct Choice Dollars"
Select Search Catalog of Organizations
Locate HopeWood Outdoors aka Lutheran Outdoor Ministries in Ohio, HopeWood Pines aka LMC, or HopeWood Shores aka Camp Luther
Enter the amount of dollars and click "Direct Now"
By Phone
Call (800) 847-4836
Say "Thrivent Choice" when promoted.
Follow the instructions to direct funds. 
If you have questions, contact your Thrivent Representative or visit the Thrivent website.
Contact the HopeWood Outdoors' Executive Director to begin planning your gift at info@hopewoodoutdoors.org or to inform us that you have already included HopeWood Outdoors (LOMO), HopeWood Pines (LMC), or HopeWood Shores (Camp Luther) in your estate plans.
To find a charitable gift that best fits your goals, you need a plan: 
Will and Trust: A gift through your will or trust is a way to plan for the protection of your family and the distribution of your assets according to your wishes.
Charitable Gift Annuity: A charitable gift annuity gives back a guaranteed annual payment for your lifetime.
Charitable Remainder Trust: A charitable remainder trust provides annual income throughout your and/or your spouse's life or for a specified term of years.
Life Insurance: If you no longer need your life insurance policy or it will no longer benefit your survivors, consider making it a gift and help further our mission. Gifts of life insurance policies are a great way for you to make an impact on our ministry today.
Gifts of Retirement Assets: A gift of your retirement assets, such as a gift from your IRA, 401k, 403b, pension, or other tax-deferred plan, is an excellent way to make a gift.
Stocks and Bonds: There are a number of ways you can transfer your stocks and/or bonds to create a legacy and make an impact on our ministry.
Gifts of Real Estate: A gift of your real property (such as your home, vacation property, vacant land, farmland, or commercial property) can be a beneficial gift. If you own appreciated real property, you can avoid paying capital gains tax and receive a charitable tax deduction.