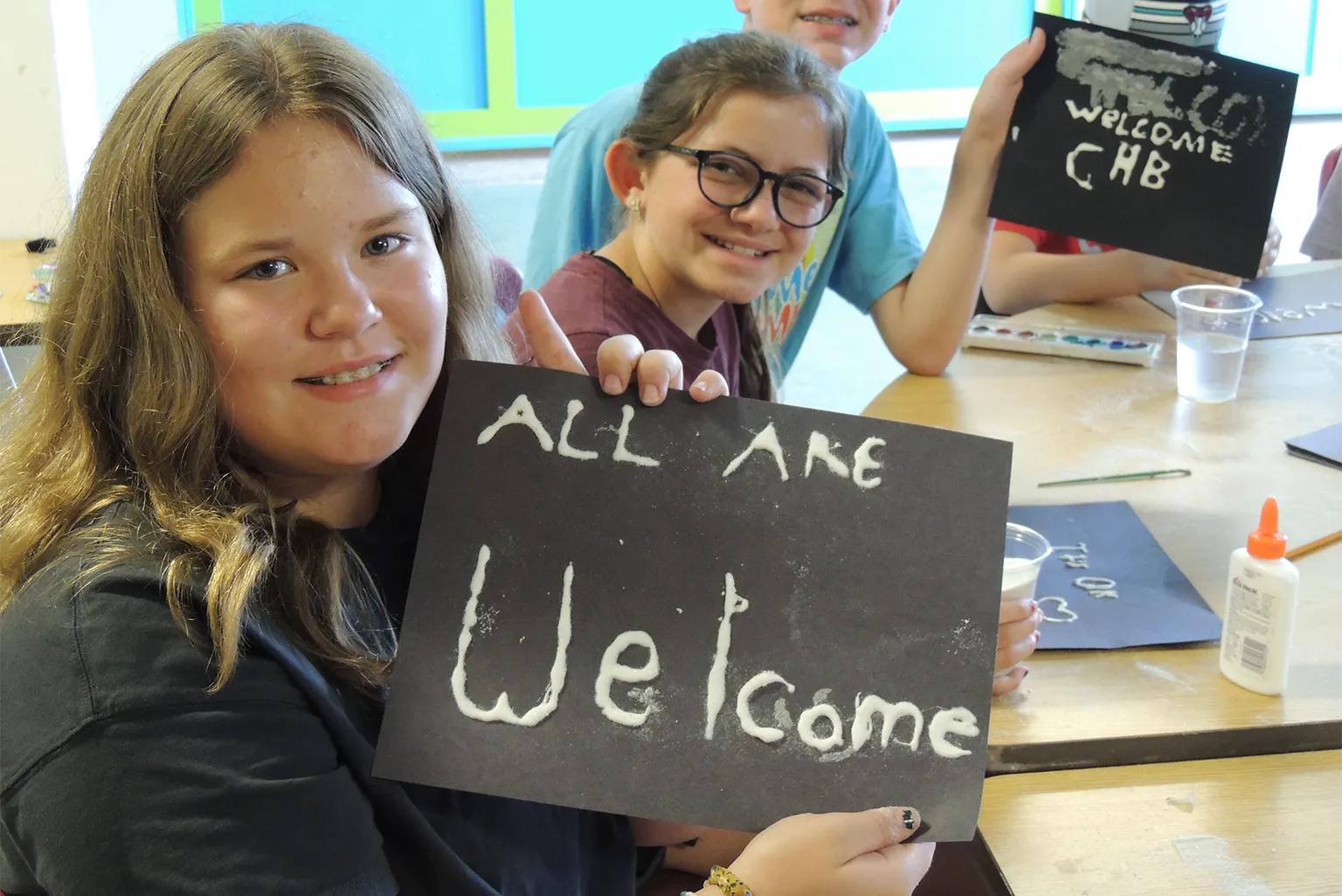 HopeWood Connect Retreats
Experience the best of summer camp all year round with HopeWood Connect retreats. Our one-day and overnight retreats offer a unique blend of fun and faith-building activities for all ages, from zany team-building exercises to camp-style worship and laugh-filled ice breakers to deep Bible studies.
Whether you're a single church or a group of congregations, our professional planning, curriculum, and staffing will ensure a successful and impactful retreat experience.
Retreats for Everyone: Tailored to Meet Your Needs
We provide a variety of retreat options for all ages, including ready-made and custom-designed options. Let us partner with you to design an event that meets your needs.  
Elementary retreats
Middle School retreats
High School retreats
Confirmation retreats
Adult retreats
Custom-designed retreats
What Does HopeWood Connect Provide?
Availability based on participant age, facilities, and program.
Camp songs
Team-building exercises
Large group games and sports
Small group activities
Arts and crafts
Nature activities
Bible study
Worship
Retreats are available by appointment in the fall, winter, and spring.
 
One-Night Retreat
Two-Day/Overnight Retreat
Total Fees
Includes staff and materials for up to 15 participants
$500
$750
Additional Participants
$33 each
$50 each
Contact the Guest Relations Manager to learn more about HopeWood Connect Retreats or to register.
"I liked all of the counselors, and I liked how understanding they were, and I liked the activities and all of the people. I liked everything about it."
Frequently Asked Questions
You can find everything you need to know including a camp description, HopeWood a congregation responsibilities, sample daily schedules, food and activity ideas, publicity and marketing ideas, forms, guidelines and more in our HopeWood Connect Day Camp Resource Guide.
HopeWood Connect will provide:
Professional planning 
Enthusiastic college-aged counselors
HopeWood Outdoors Curriculum (designed for retreats)
Program-related supplies and craft materials
Secondary accident insurance for each camper
Transportation for HopeWood Outdoors staff to and from the retreat location
American Camp Association Guidelines
Congregations will provide:
Church contact/planning person and adult volunteer leaders
A church facility, meeting space, or local recreation site (for day retreat) 
Food and snacks for participants and camp staff 
Recruiting retreat participants
All necessary forms will be provided to the congregation by HopeWood Connect.
Congregational HopeWood Connect Day Camp Program form
Camp participants must complete a Day Camp Registration, Health and Permission Form, and Day Camp Informed Consent and Release Form.
Volunteers must complete a Voluntary Disclosure Statement