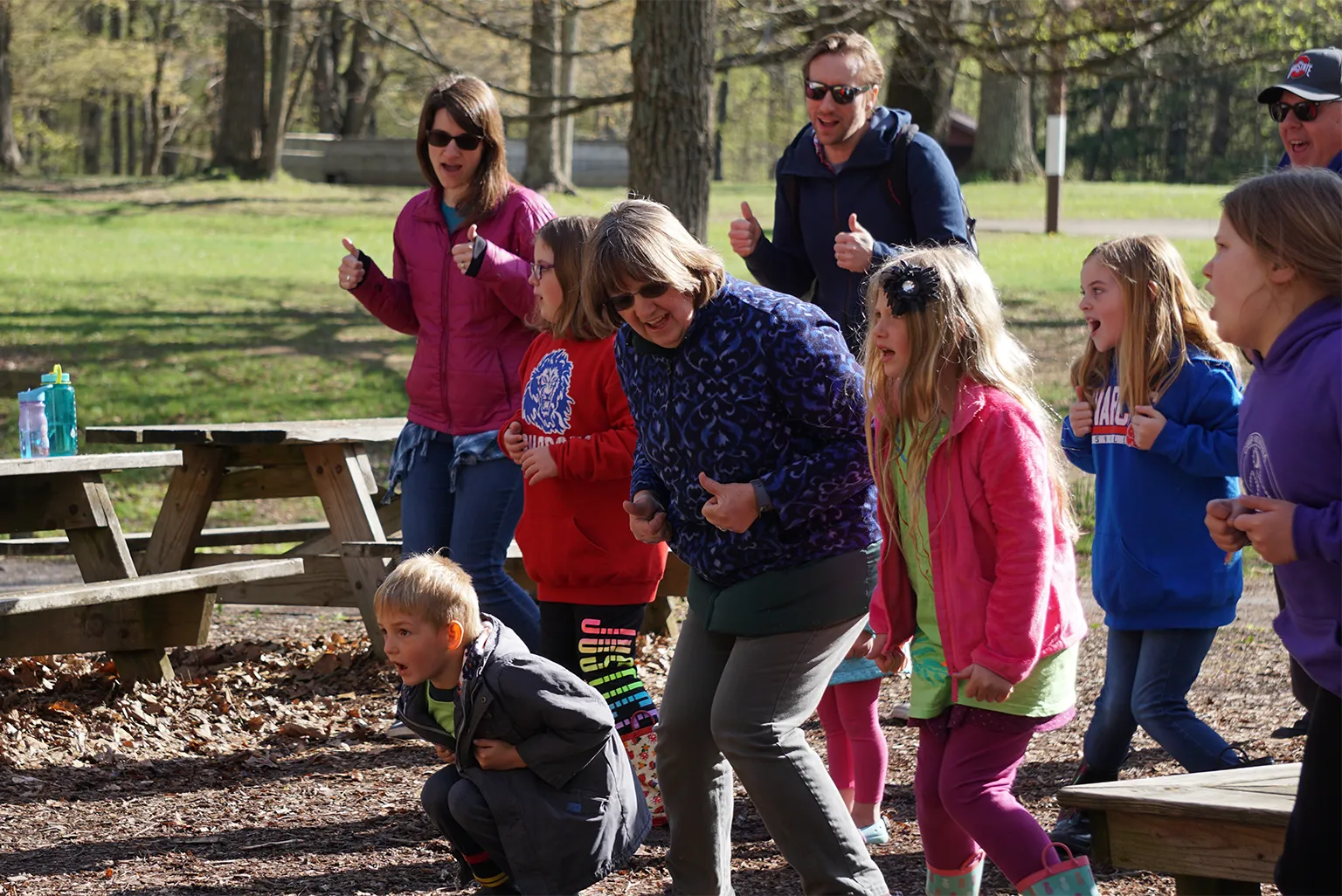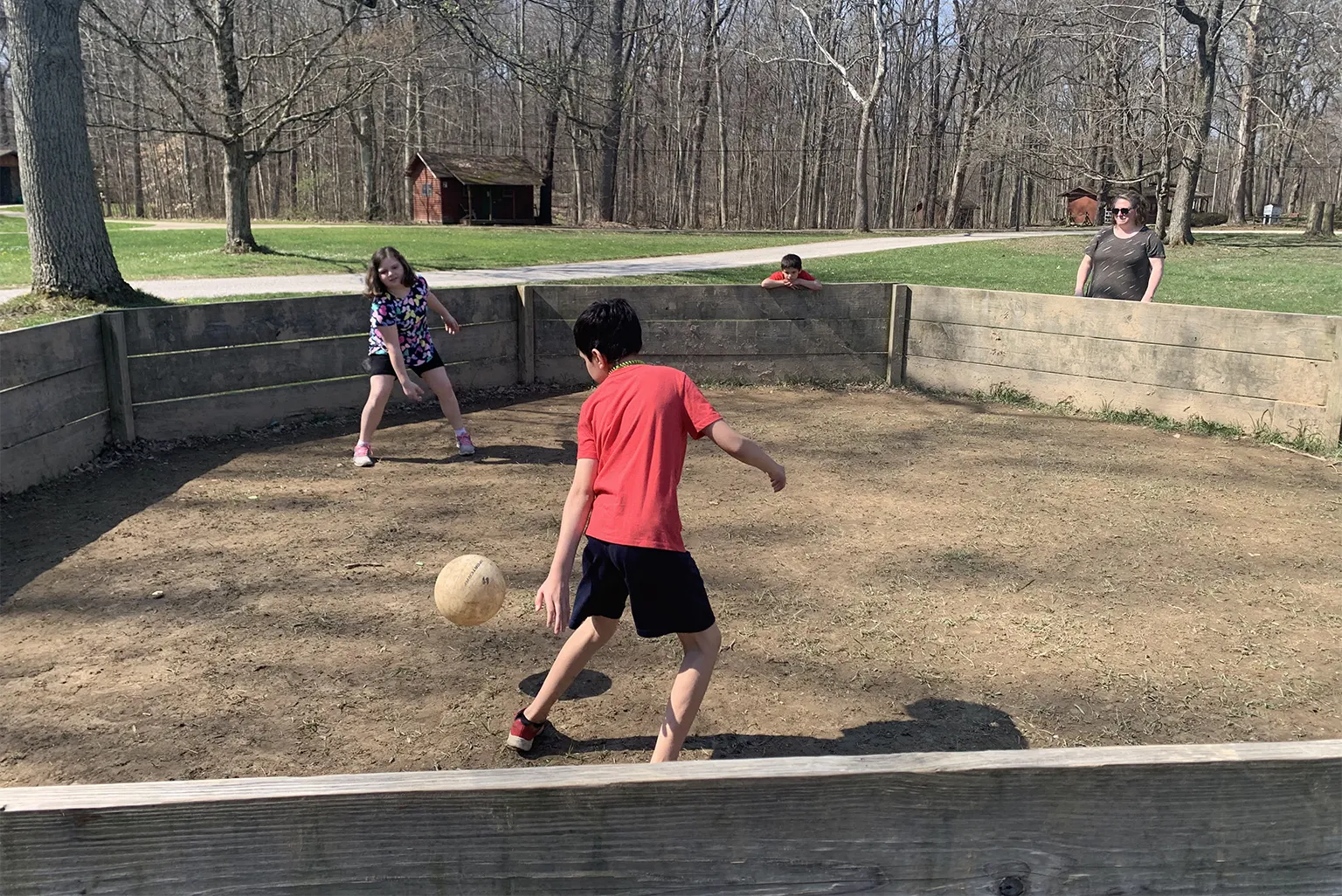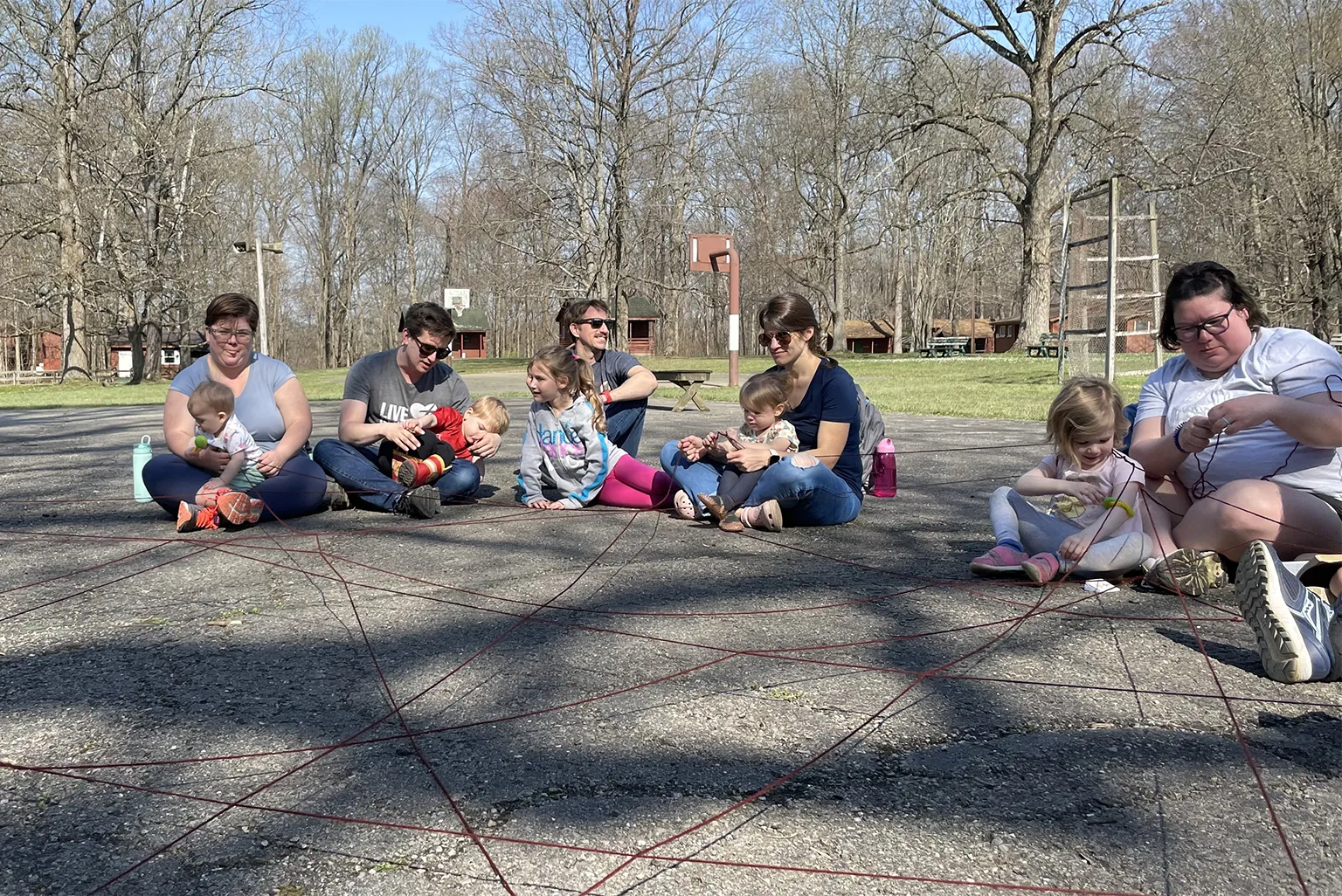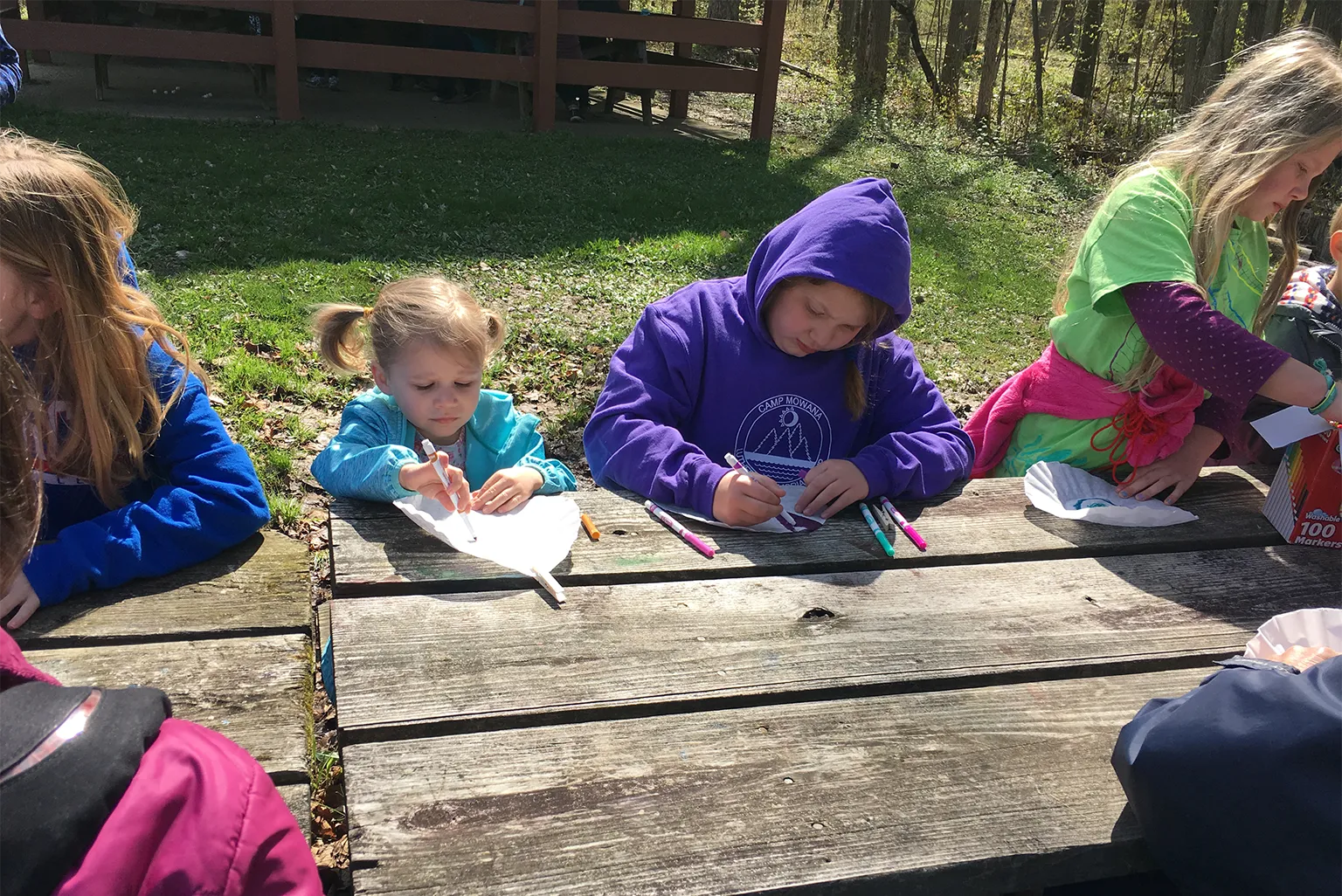 Escape screen time and indulge your spring fever with a weekend of fun, faith, and family in the great outdoors!
Grow closer to your family and your faith as you sing songs and roast marshmallows around a fire, go for a hike in the woods, and dive into Discovery Bible study together. Fun activities and uninterrupted family time will make for an unforgettable weekend. 
This retreat is co-sponsored with HopeWood Pines and HopeWood Shores.
Financial assistance available
Arts & crafts
Campfires
Discovery Bible study
Gaga ball
Hiking
Music
Nature activities
S'mores
Sports
Worship
Family activities
April 19-20, 2024
 
Ages 0–2
Ages 3–9
Age 10 – Adults

Family Max 

Fees
Free
$48
$93
$372
Check-in
Fri 7:00 pm
Check-out
Sat 6:30 pm
"A family-focused opportunity to grow in our faith. It is our 'well' for getting through some tough times."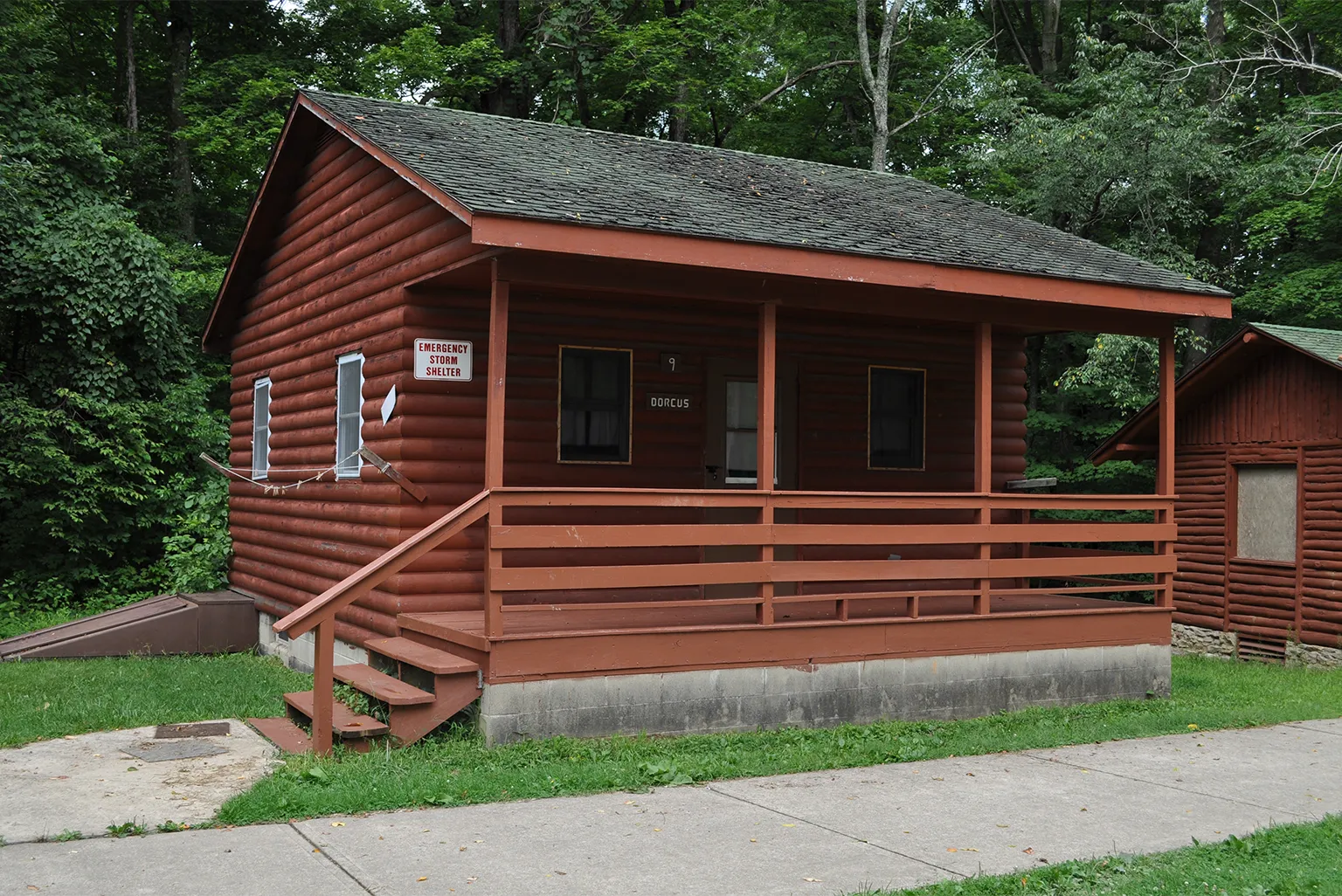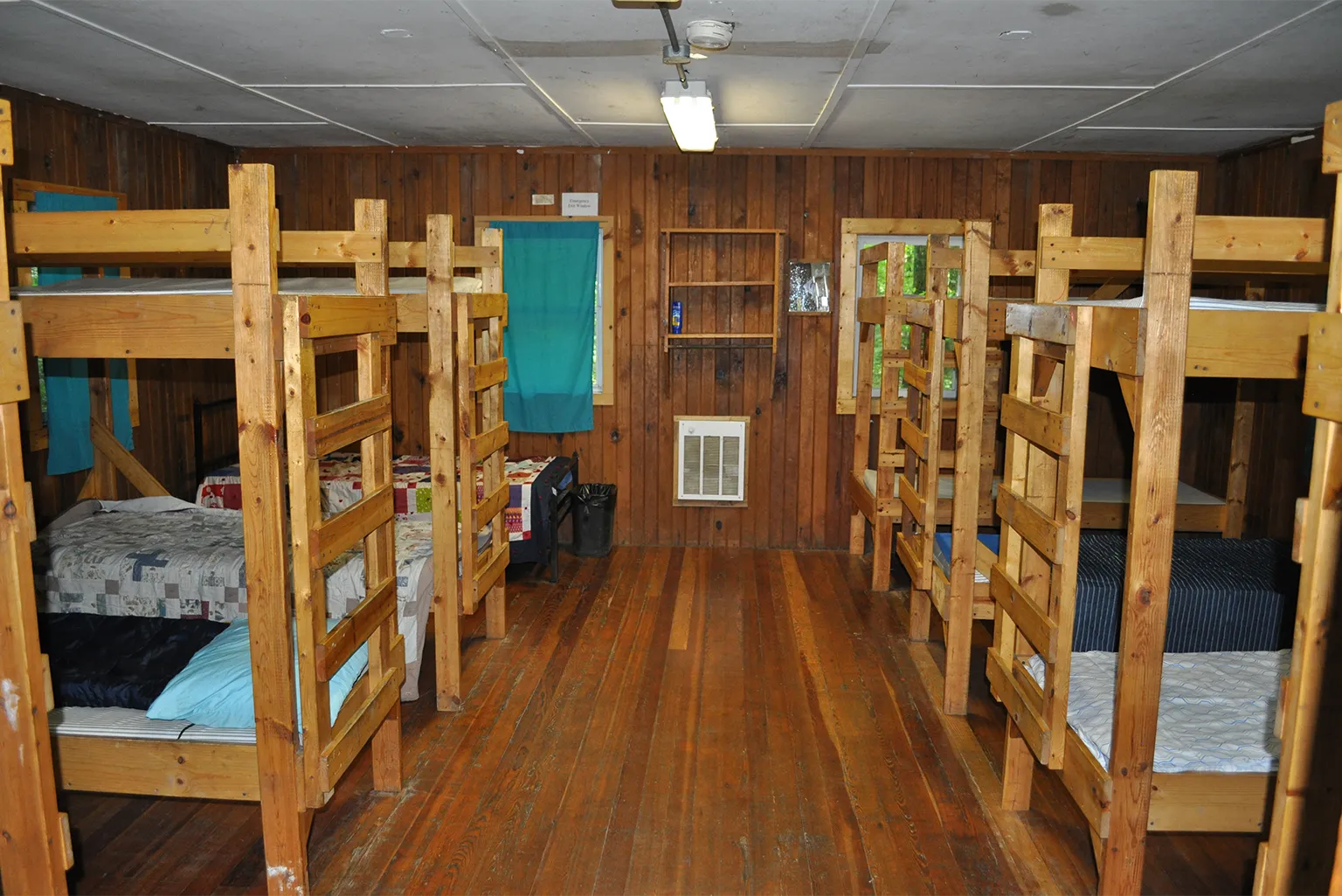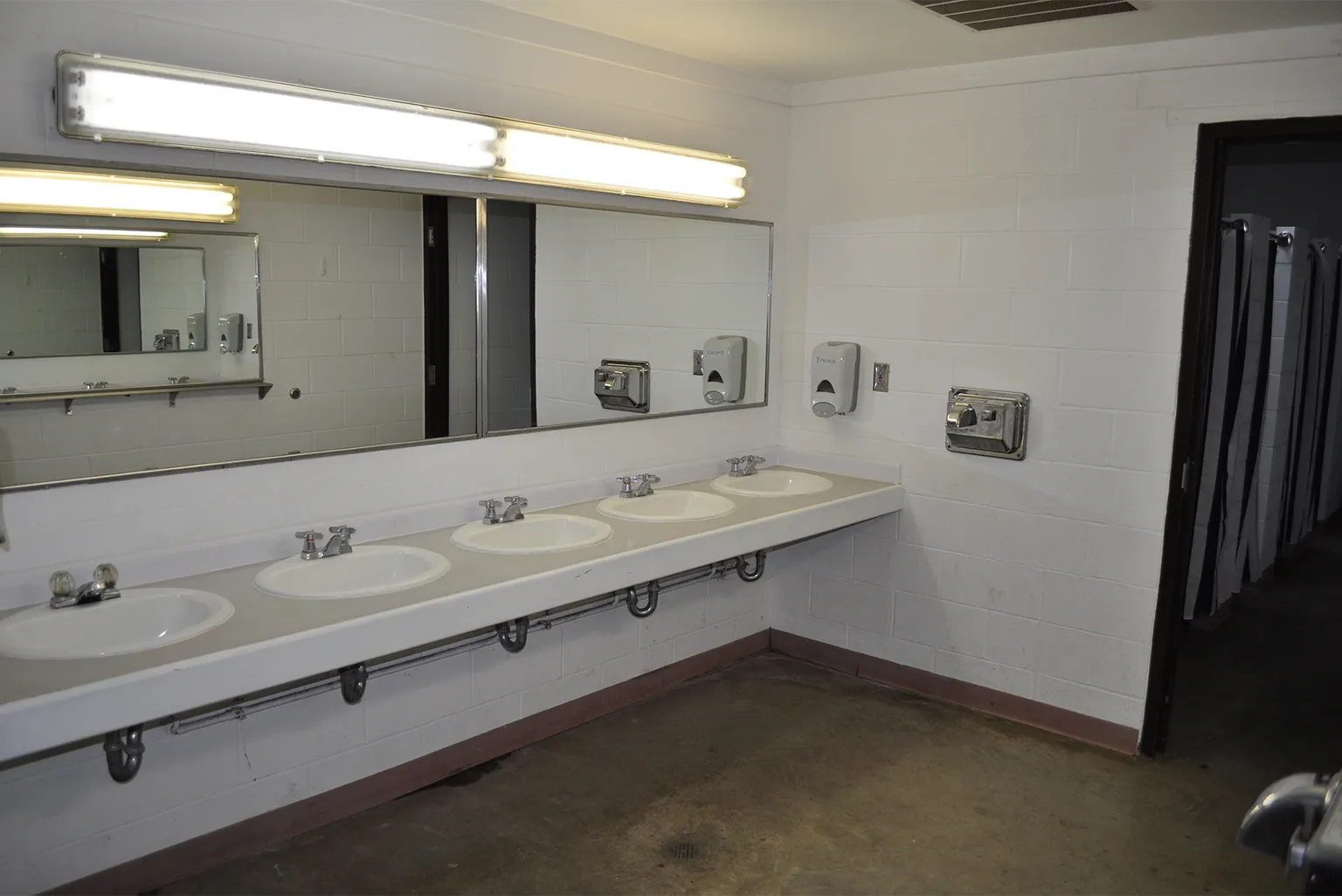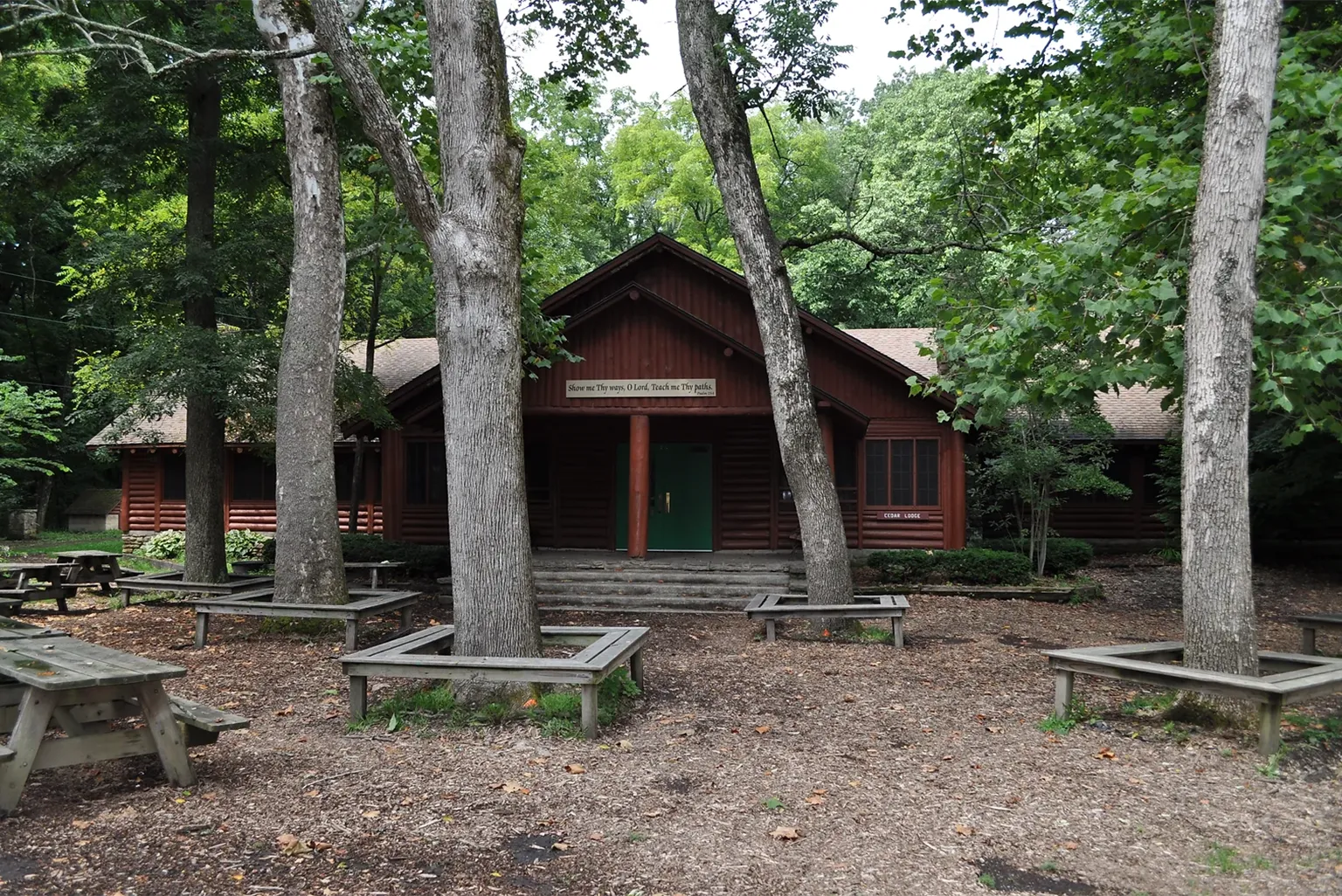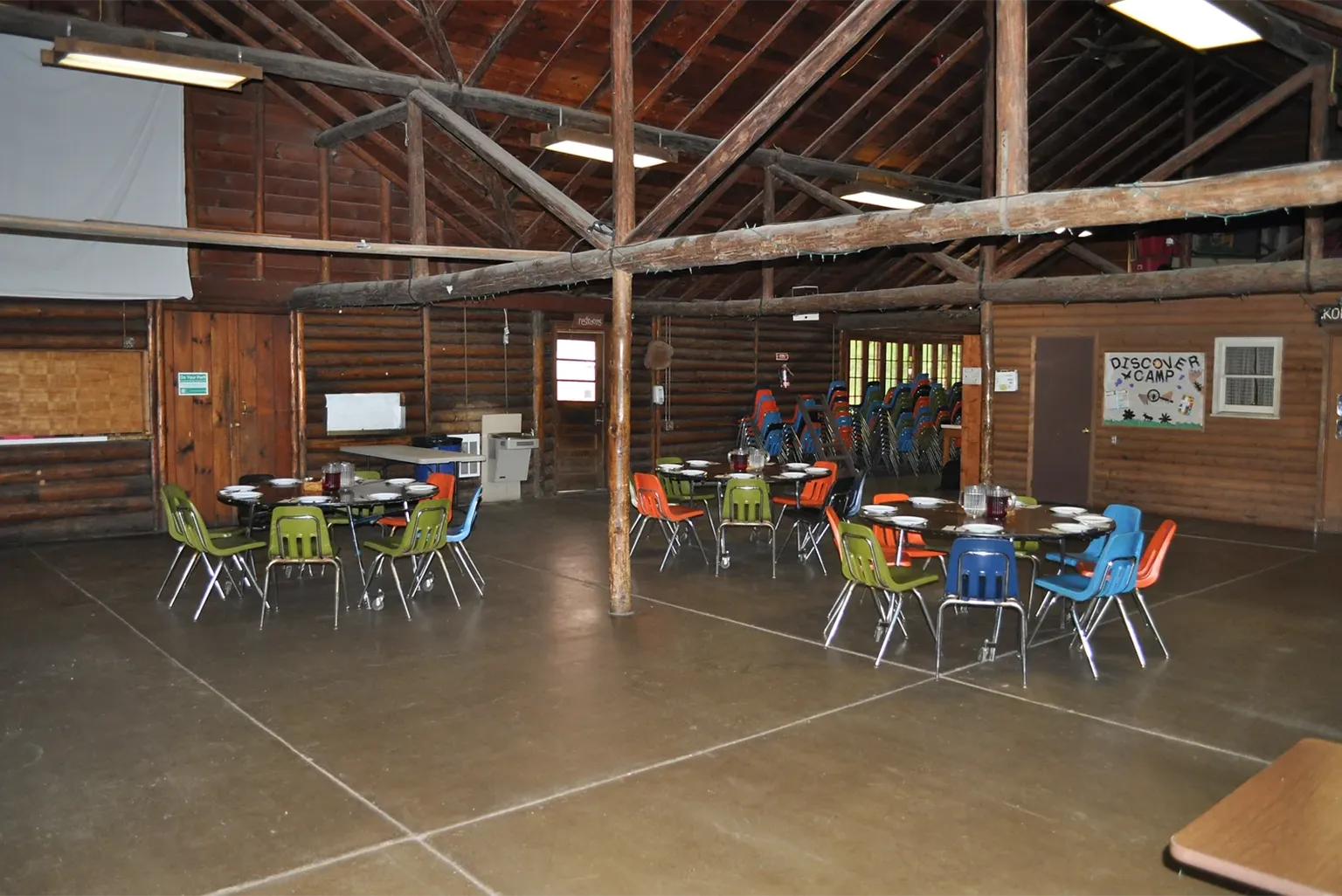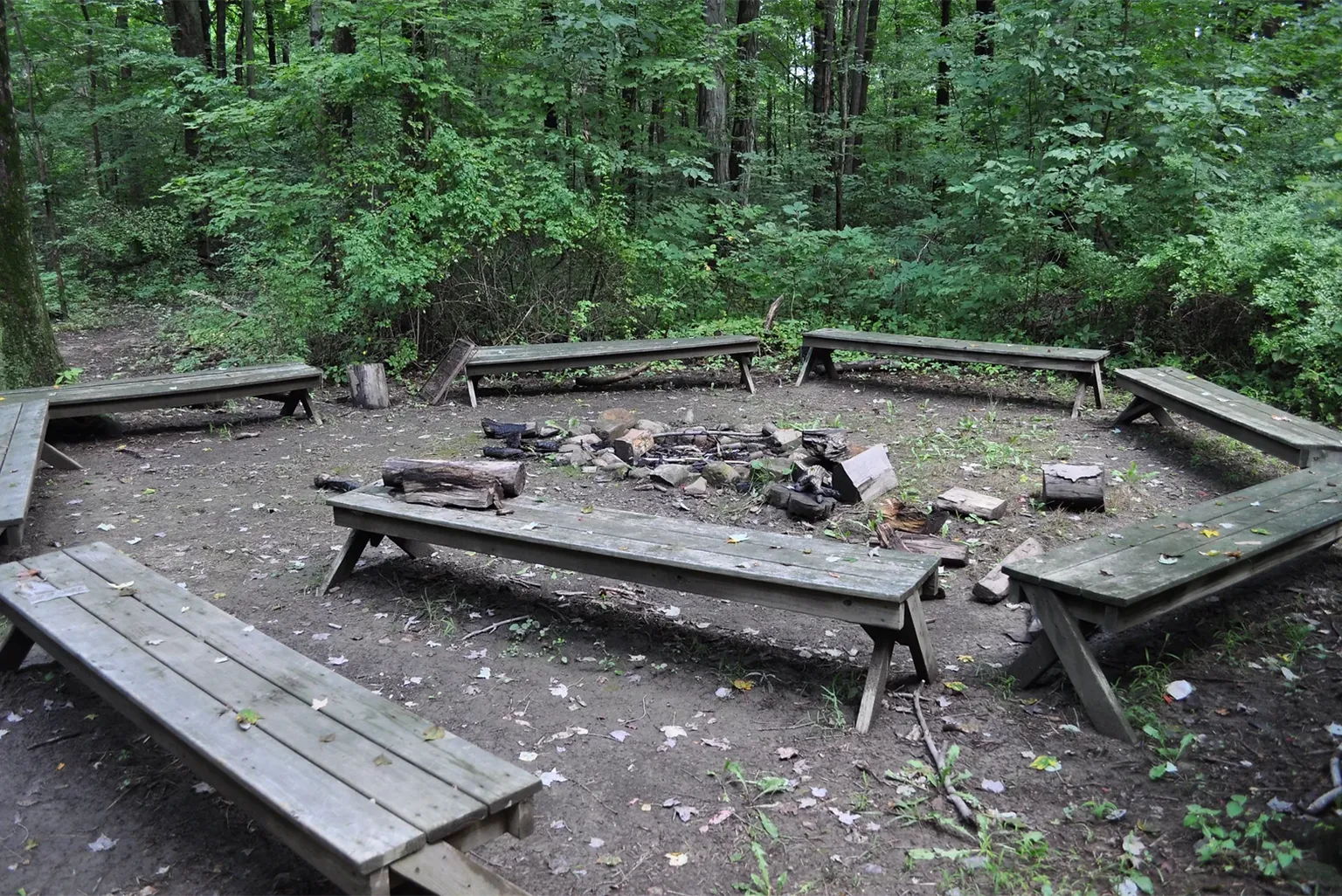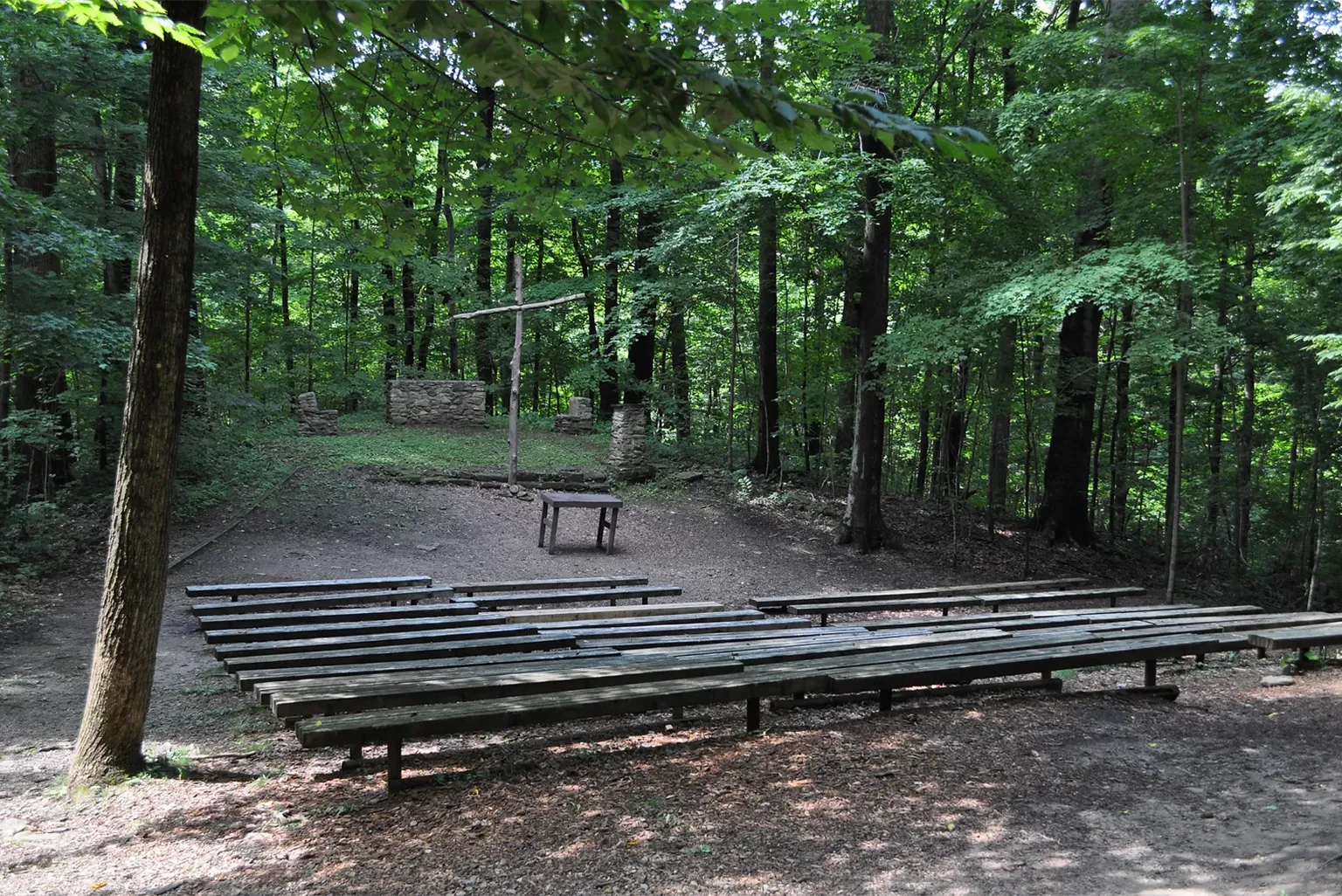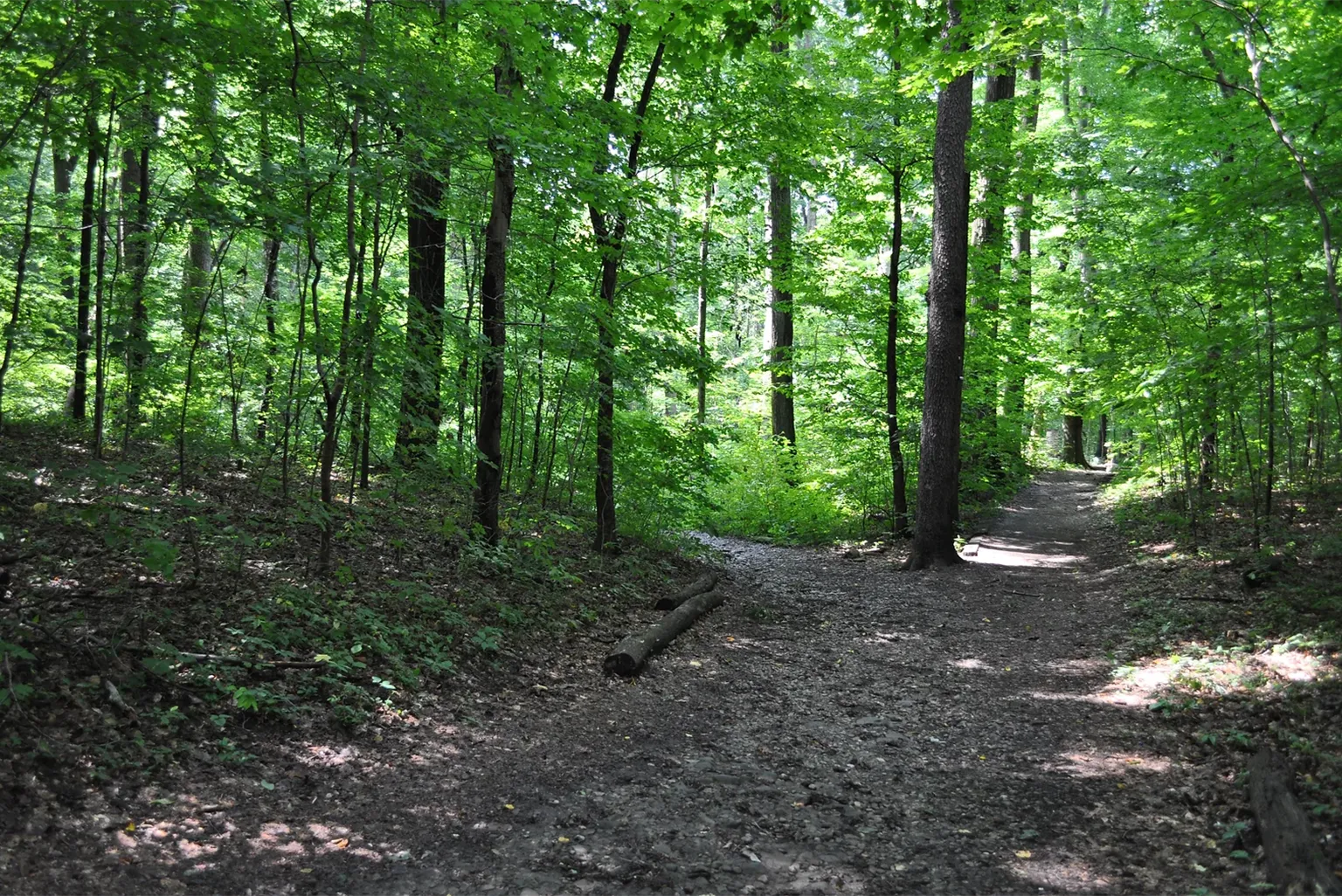 Families will sleep in heated cabins with bunk beds that sleep 8-10. Shower houses with bathrooms are just a short walk away.
Frequently Asked Questions
As a part of your online registration, you'll be asked to complete a family health form. You can submit this online by logging into your account. 
Communicate special needs and dietary restrictions at least two weeks prior to the weekend. If you did not specify this information on your registration, or if you have specific questions, contact camp directly at (419) 864-8030.
Participants are asked to pay in full prior to the retreat. You can access your online account to make a payment or you may also send a check (payable to HopeWood Outdoors) to:
HopeWood Guest Relations Manager
2790 State Route 61
Marengo, OH 43334
Friday
7:00 pm:

Arrival and check-in, orientation, games

8:00 pm: Campfire and snack

9:00 pm: 0 – 12-year-old bedtime, night patrol, teen and adult fellowship

11:00 pm: Teen curfew
Saturday
7:45 am: Wake-up

8:30  am: Breakfast, singing tree, Discovery Bible study, family activities, games

12:30 pm: Lunch, nature hikes, crafts, family activities

4:30 pm: Worship

5:30 pm: Dinner

6:30 pm: Departure
Lodging will be in heated cabins located near a shower house. Everyone will sleep in bunk beds. 
Please bring your own pillows, sheets, towels, and other bedding.
When a yellow cabin porch light is left on in the evening, the counselor on duty knows that there are children in that particular cabin and will check on them periodically. This allows adults to participate in evening activities and know that a staff member will notify them if there is anything their children need.
HopeWood encourages all participants to set aside time free from the distractions of daily life. The use of cell phones, computers, and other electronic devices during free time is at your discretion. Wireless access is available, although it is not always reliable in the camp setting. 
You will be responsible for dispensing any medications for yourself or other family members. When not in your controlled possession, medications need to be stored in a locked container.
Staff members are trained in basic first aid for emergencies.
A family health form must be completed online or mailed in two weeks prior to camp. A parent signature is required.
Note that some items are optional or can be substituted.
Bedding
Sleeping bag or sheets/blanket
Pillow
Health & Medication
Medication labeled and in lockable container;  self-dispensed

Family health form:

Complete online or mail in two weeks prior to camp. A parent signature is required.
Personal Items
Reusable face mask
Hand sanitizer
Towel(s)
Toiletries (brush, comb, toothbrush, toothpaste, deodorant, soap, shampoo, lotions)
Sunscreen (waterproof/water resistant)
Insect repellant (lotion/non-aerosol)
Sleepwear/pajamas
Underwear and socks
Jeans/pants and shorts
Short-sleeve and long-sleeve shirts
Sweatshirts
Rain poncho or water-resistant jacket
Jacket
Shower shoes (plastic flip flops)
Gym shoes or boots
Reusable water bottle
Optional Items
Money (for the camp store)
Sunglasses/hat
Garbage bag for dirty clothes
Flashlight with batteries
Book
Table games
Camera
Fishing pole
Please DO NOT Bring
Knives, guns, weapons, explosives, or fireworks
Alcohol or illegal drugs
Pets of any kind
Valuables (e.g. electronic devices)
Aerosol products of any kind