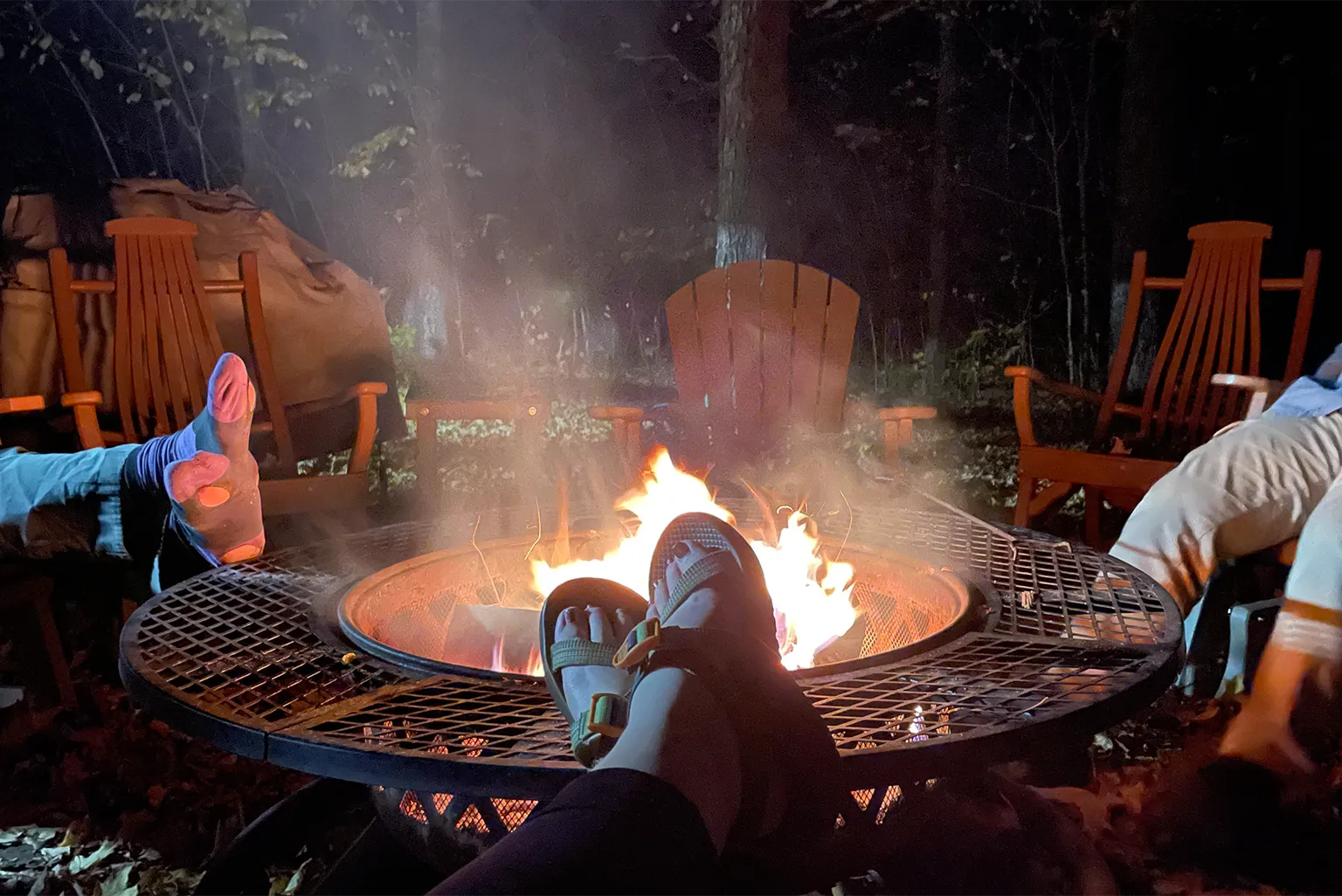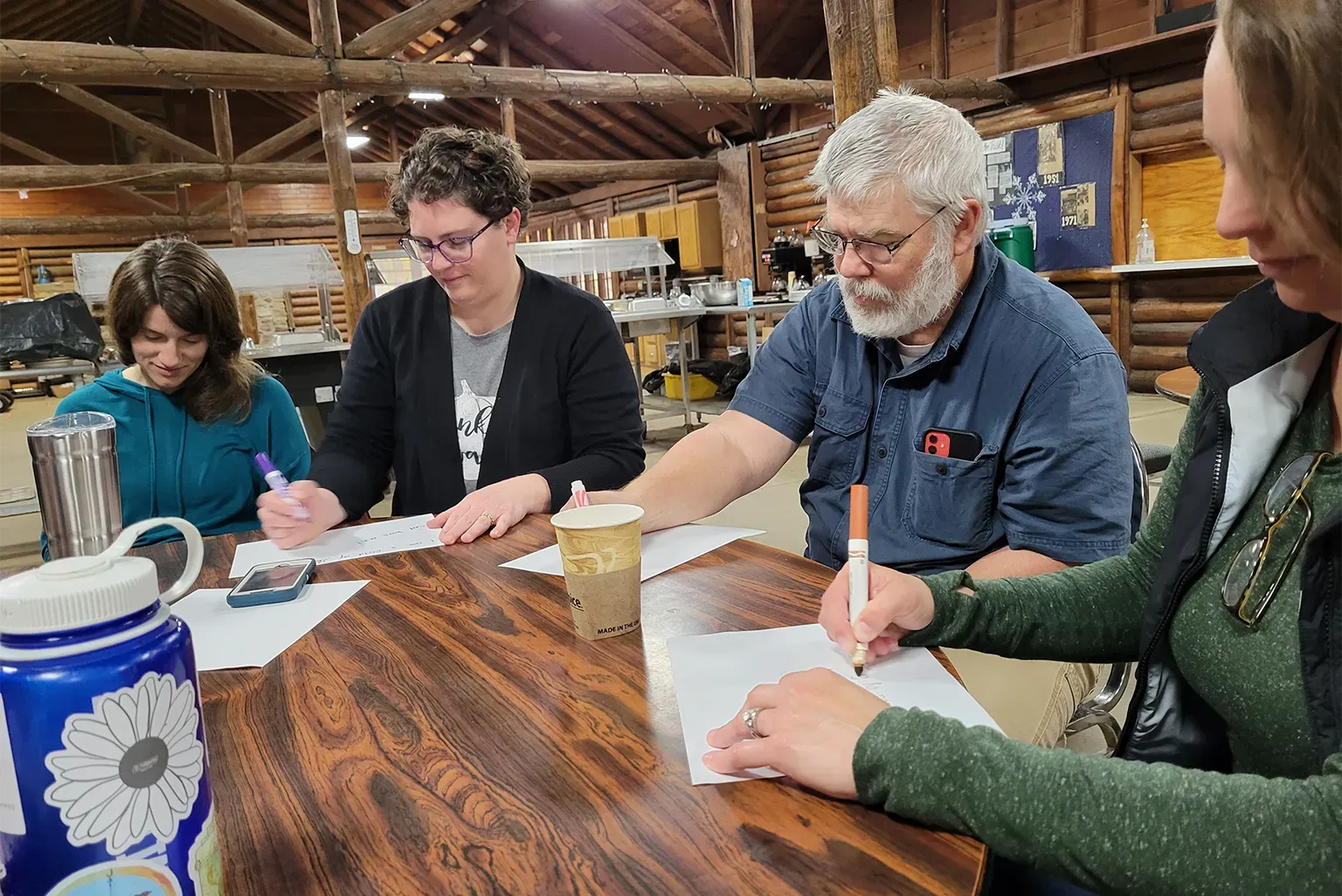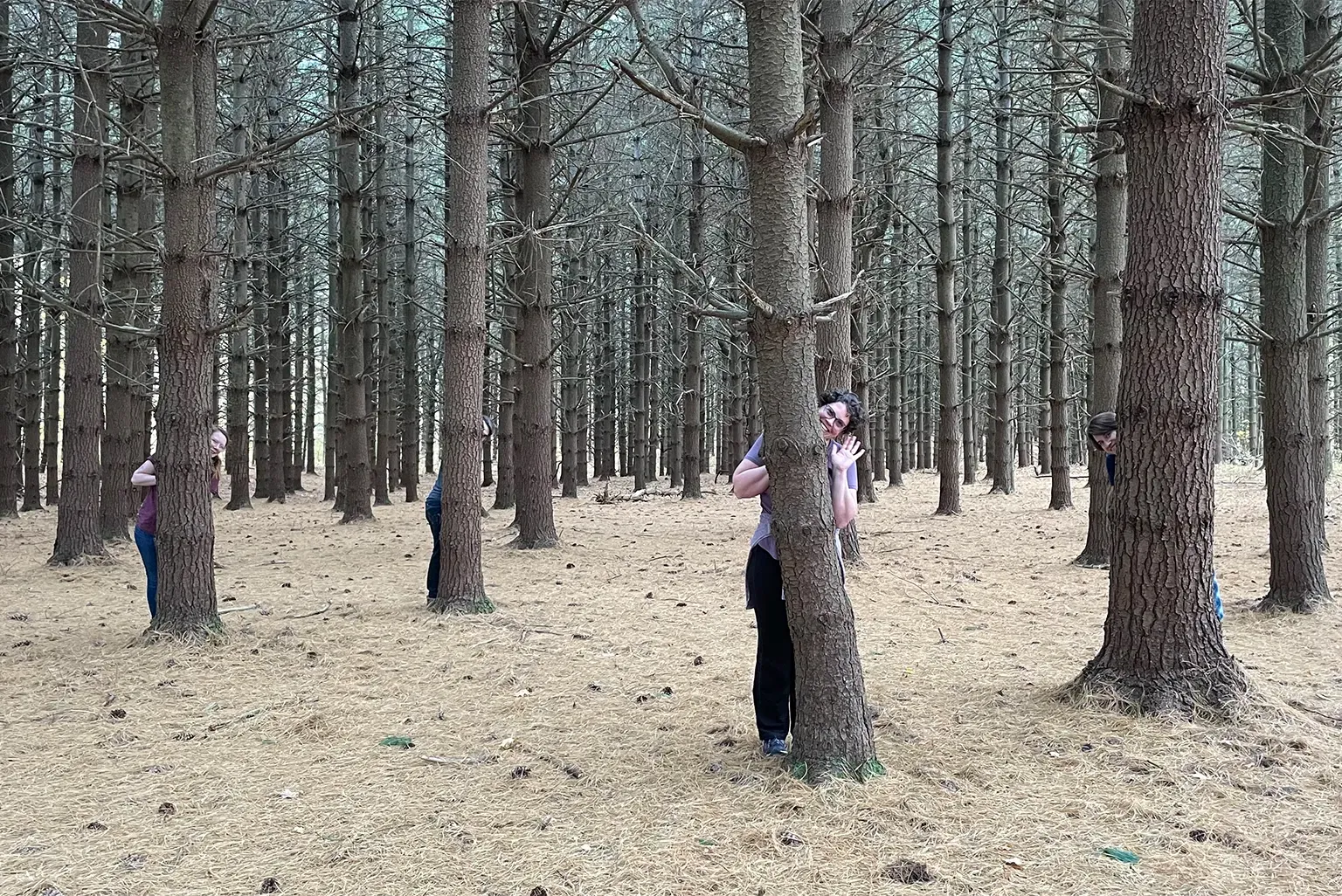 ReNew! Youth & Family Ministers' Retreat
Join us for a retreat specifically designed to support and equip full-time and part-time youth and family ministry staff. Share in the educational sessions and discussions, networking and resource sharing, relaxation, free time, conversation, and worship.
Or, take a break from the group and enjoy a hike, nap, or some time by the fire. When you return to your ministry, you'll be refreshed and renewed. 
Campfire
Hiking
Music
Special guest leader
Worship
Sabbath time
Resource sharing
Networking
October 23 – 25, 2023
Check-in: Monday 1:30 pm
Check-out: Wednesday 11:00 am
Fees: In order to make ReNew! more affordable for congregations, we waive retreat fees for professional youth and family ministry staff. However, freewill donations are welcome to help cover the expenses of HopeWood Outdoors. 
Online registration is required two weeks in advance.
"[ReNew is] not just a chance to vent, not just a chance to get more things to do on your list, but a chance to be equipped to serve better where we are."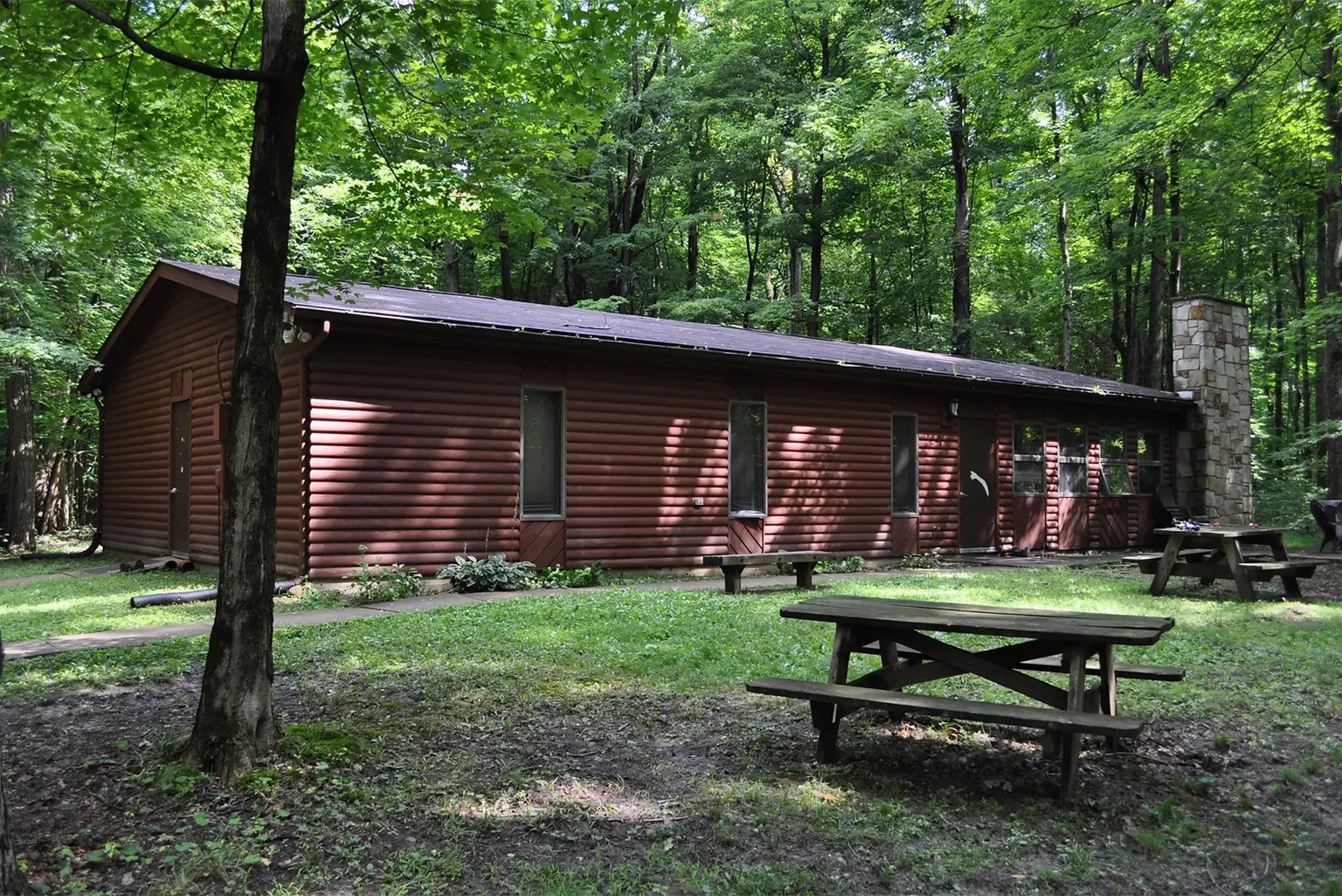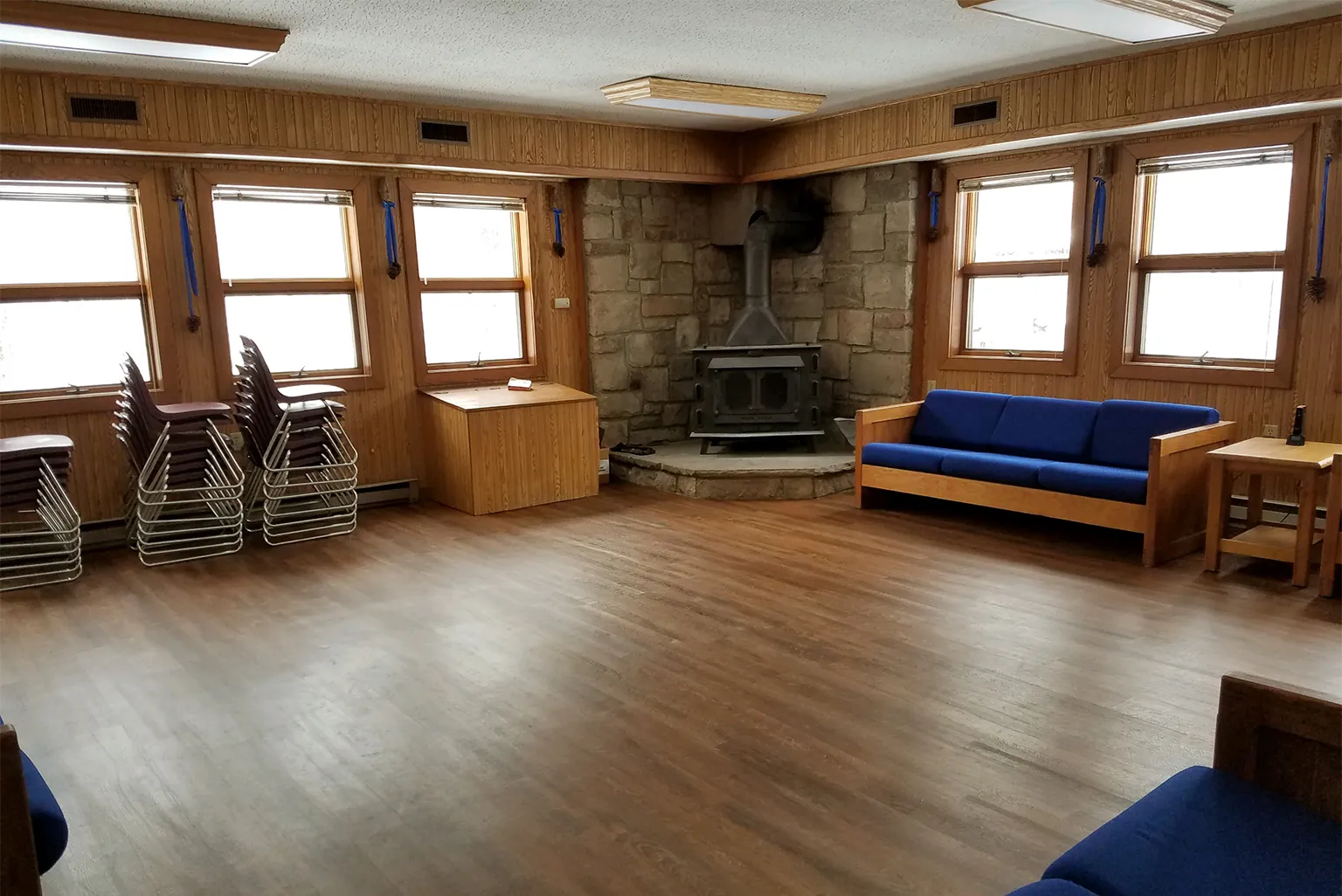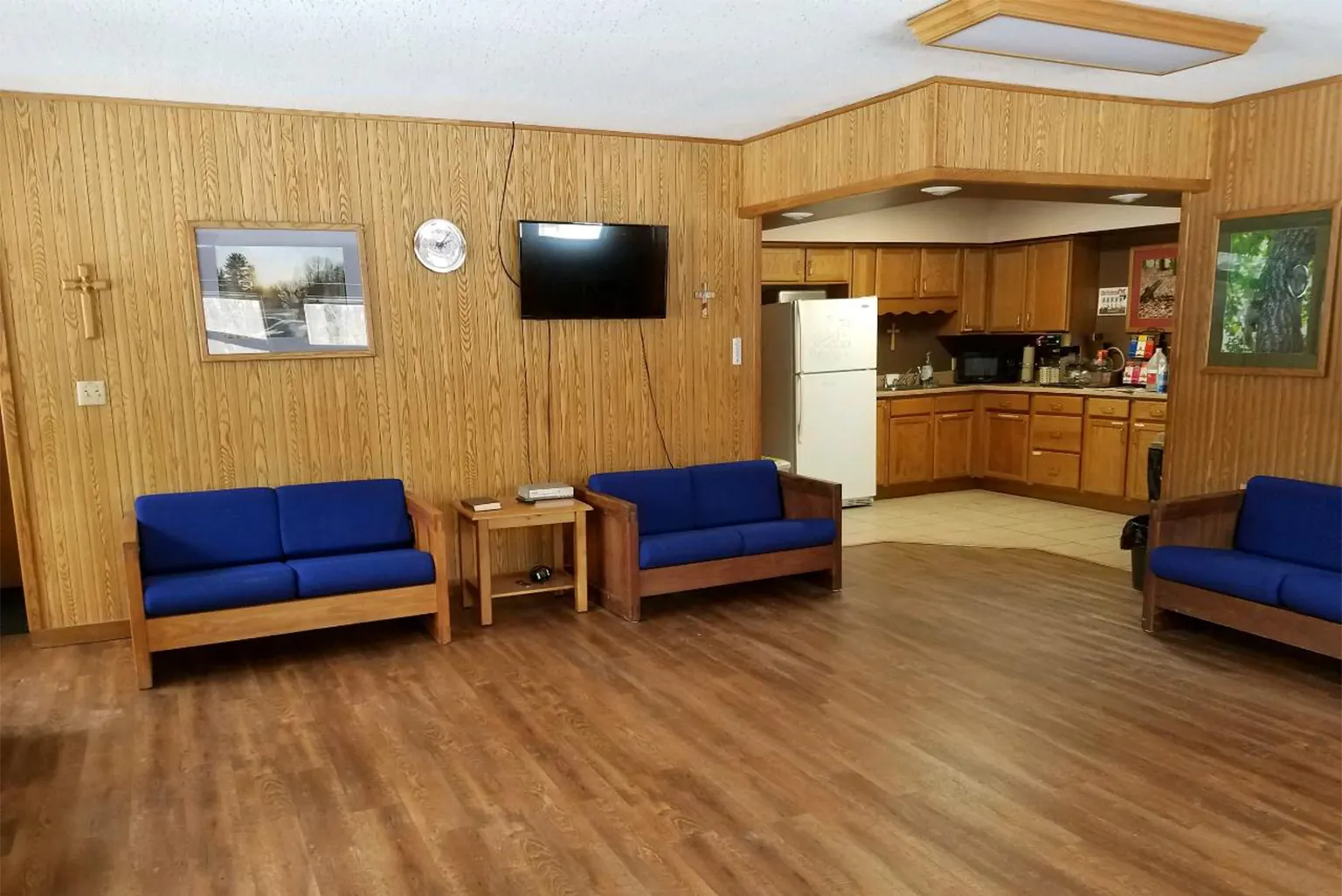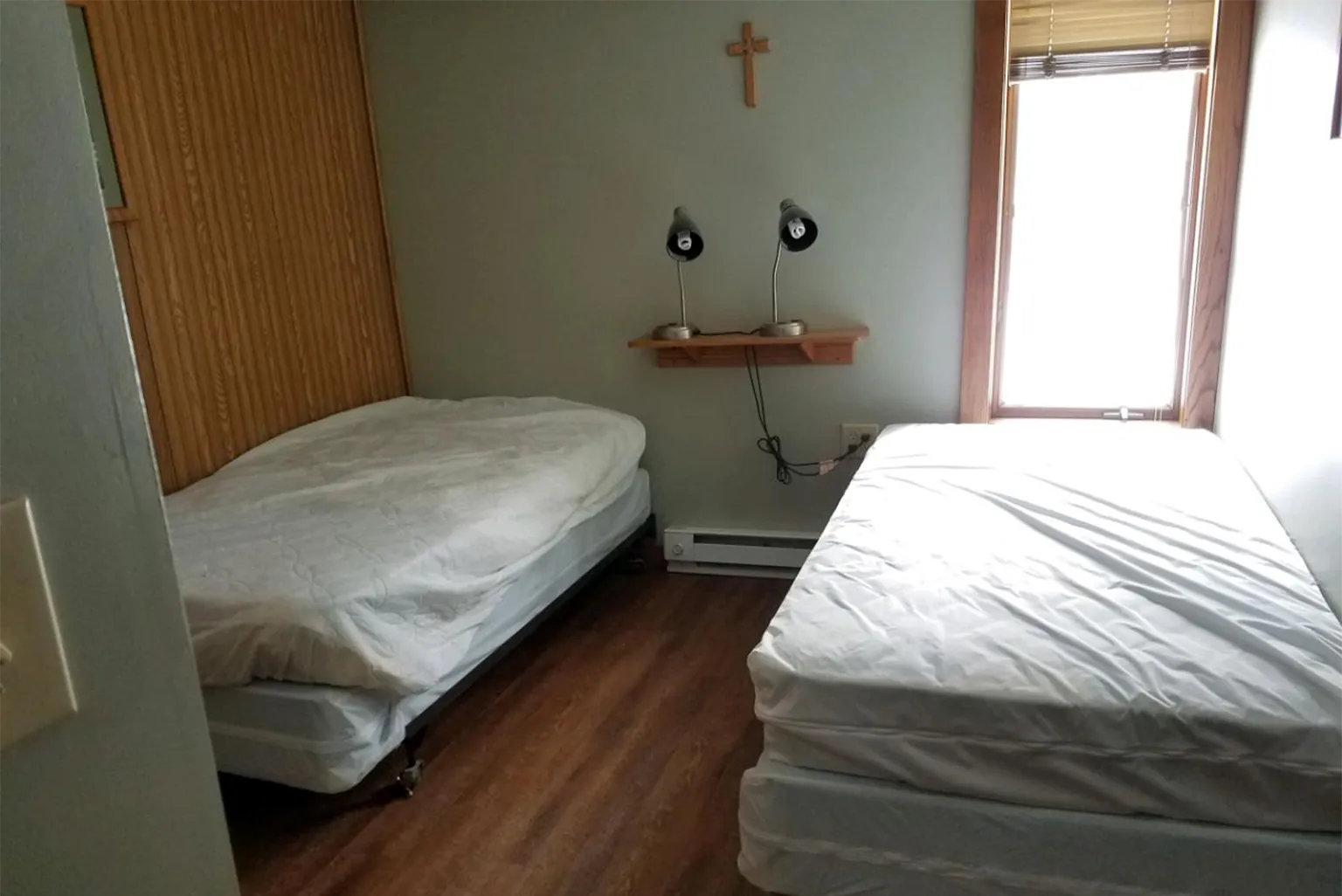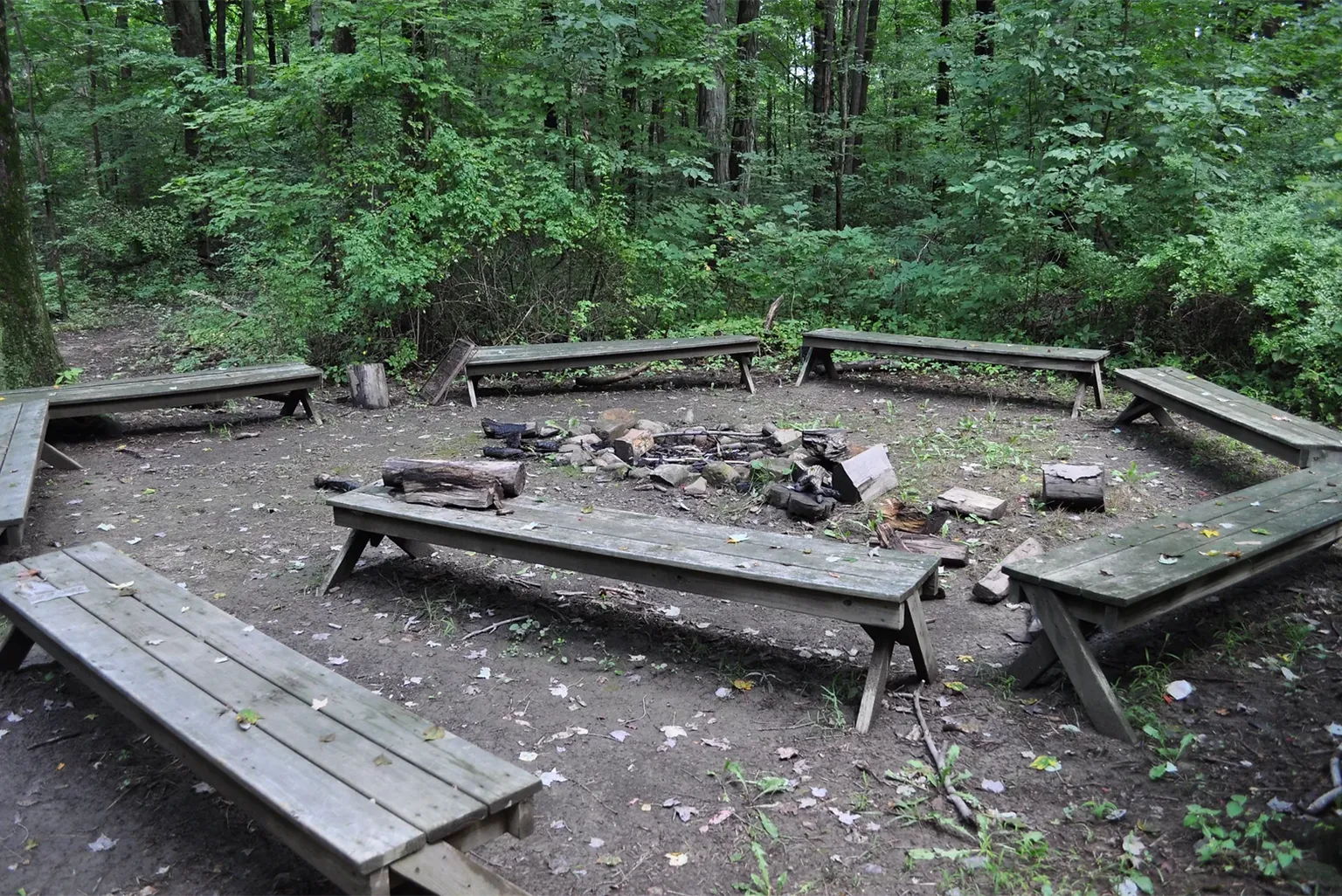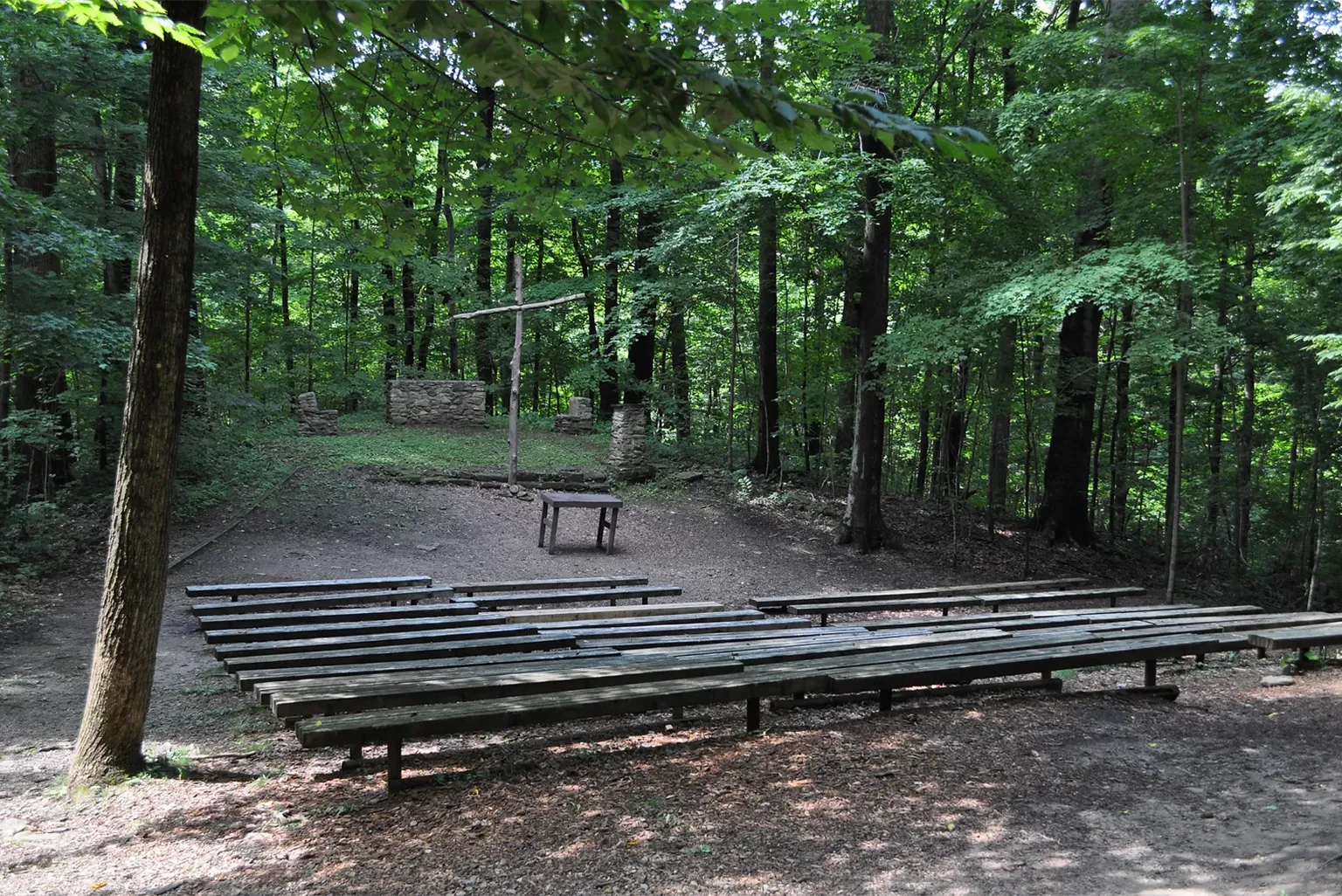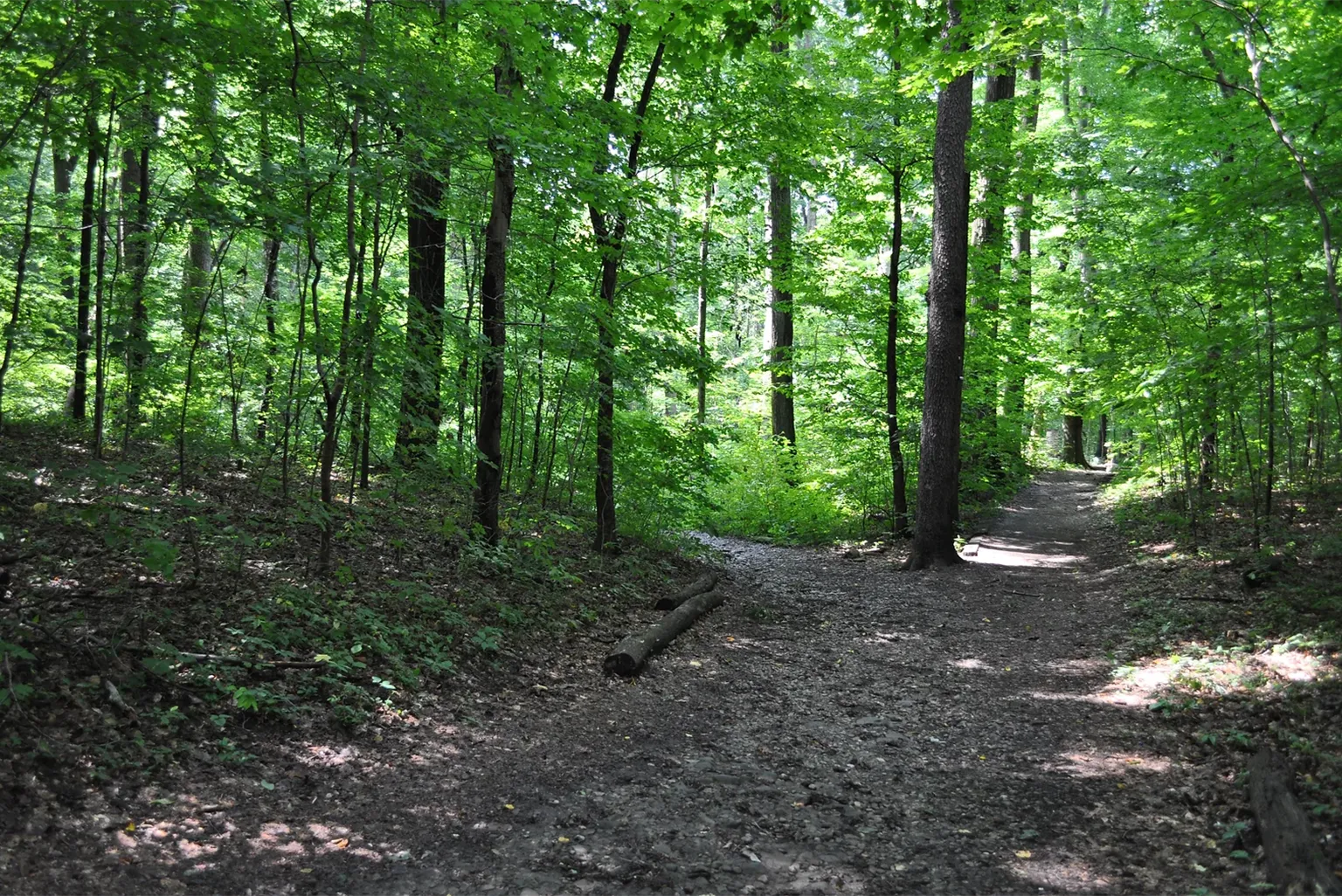 Campers will stay in the Priebe Center, our heated retreat center with twin beds, showers, and bathrooms. Priebe also has a living room and kitchenette.
Frequently Asked Questions
Register online two weeks in advance.
As a part of your online registration, you'll be asked to complete a health form. You can submit these online by logging into your account.
If applicable, communicate special needs and dietary restrictions at least two weeks prior to camp. If you did not specify this information on your registration, or if you have specific questions, contact camp directly at (419) 864-8030.
Lodging will be double occupancy in the Priebe Retreat Center. Restrooms are located down the hall. 
Please bring your own linens, bedding, pillows, sheets, and towels.
Monday
1:30 pm: Arrival and check-in,  orientation, games 
4:00 pm: Discussion topics
5:30 pm: Dinner, Learning session, devotions
8:30 pm: Snack, fellowship time
Tuesday
8:30 am: Breakfast, resource sharing, discussion groups 
12:30 pm: Lunch, learning session, Sabbath time 
5:30 pm: Dinner, learning session, devotions
8:30 pm: Snack, fellowship time 
Wednesday
8:00 am: Wake-up 
9:00 am: Worship
10:00 am: Brunch
11:00 am: Departure
HopeWood encourages all participants to set aside time free from the distractions of daily life. The use of cell phones, computers, and other electronic devices during free time is at your discretion. Wireless access is available, although it is not always reliable in the camp setting.
You will be responsible for dispensing any medications for yourself or other family members. When not in your controlled possession, medications need to be stored in a locked container.
Staff members are trained in basic first aid for emergencies.
A health form must be completed online or mailed in 2 weeks prior to camp. A parent signature is required.
Note that some items are optional or can be substituted.
Bedding
Sleeping bag or sheets/blanket
Pillow
Health & Medication
Medication labeled and in lockable container;  self-dispensed

Health form
Personal Items
Reusable face mask
Hand sanitizer
Towel(s)
Toiletries (brush, comb, toothbrush, toothpaste, deodorant, soap, shampoo, lotions)
Sleepwear/pajamas
Underwear and socks
Jeans/pants and shorts
Short-sleeve and long-sleeve shirts
Sweatshirts
Rain poncho or water-resistant jacket
Shower shoes (plastic flip flops)
Gym shoes or boots
Bible, notebook, pen/pencil
Reusable water bottle
Optional Items
Sunglasses/hat
Flashlight with batteries
Book
Table games
Camera
Please DO NOT Bring
Knives, guns, weapons, explosives, or fireworks
Alcohol and illegal drugs
Pets of any kind
Aerosol products of any kind