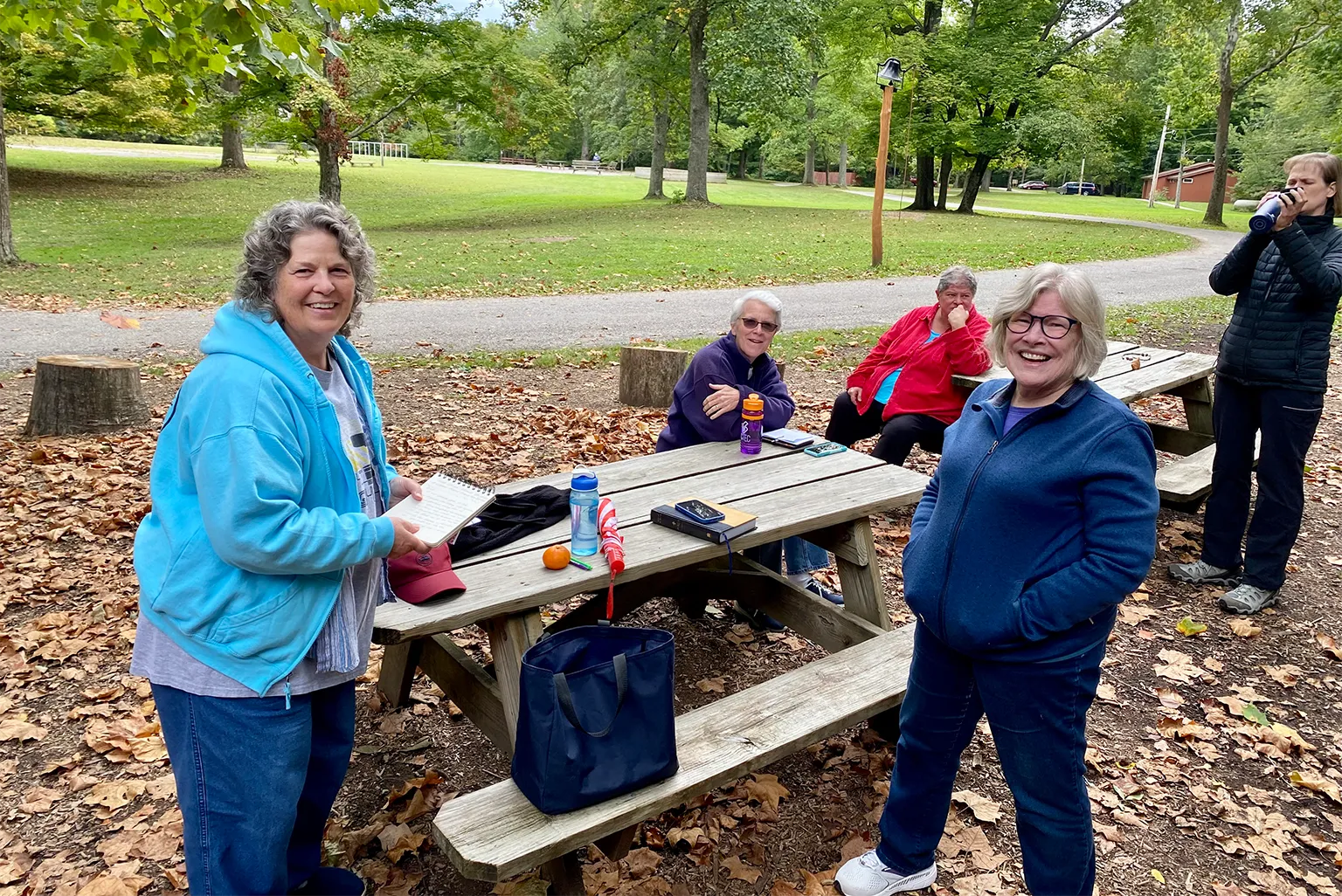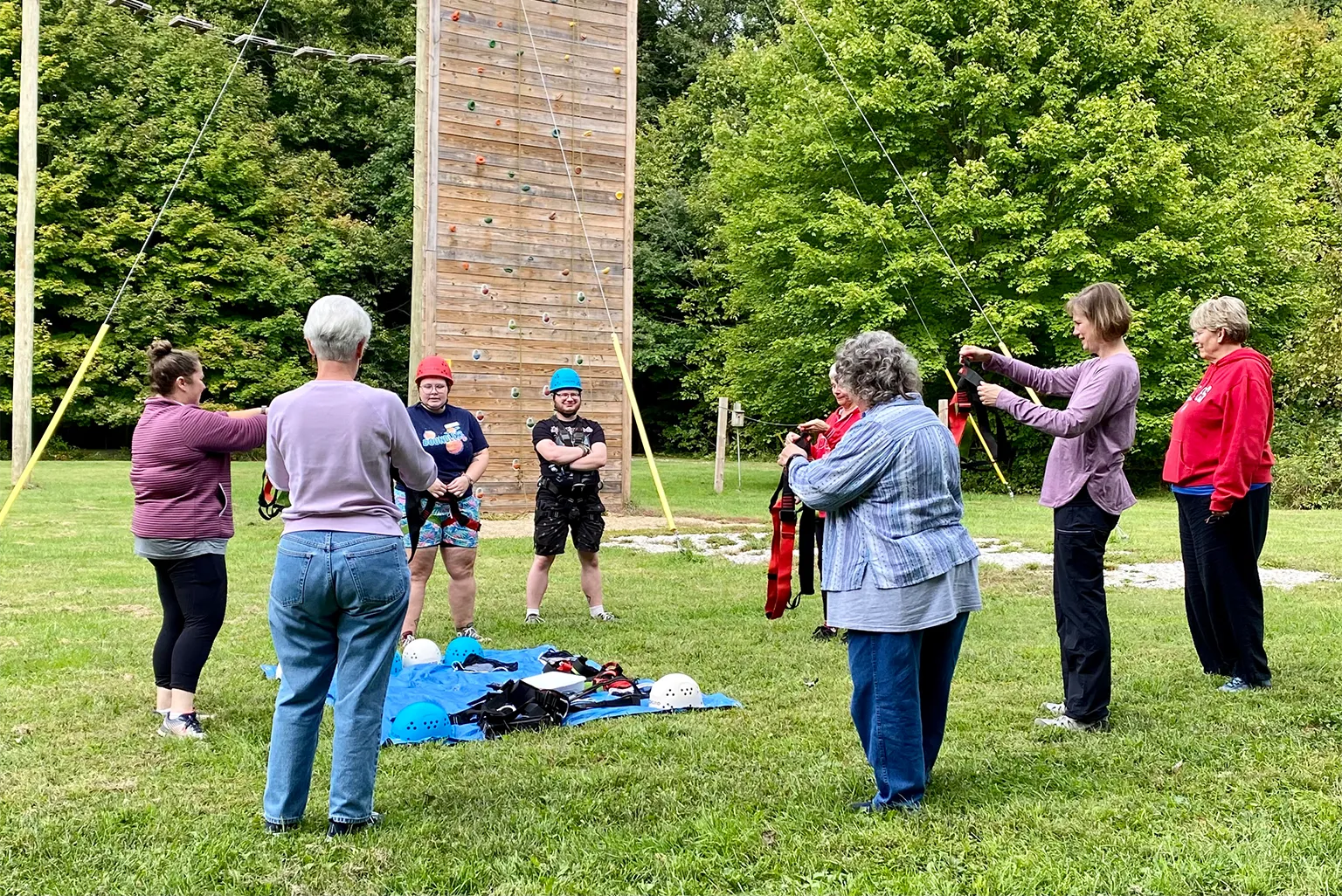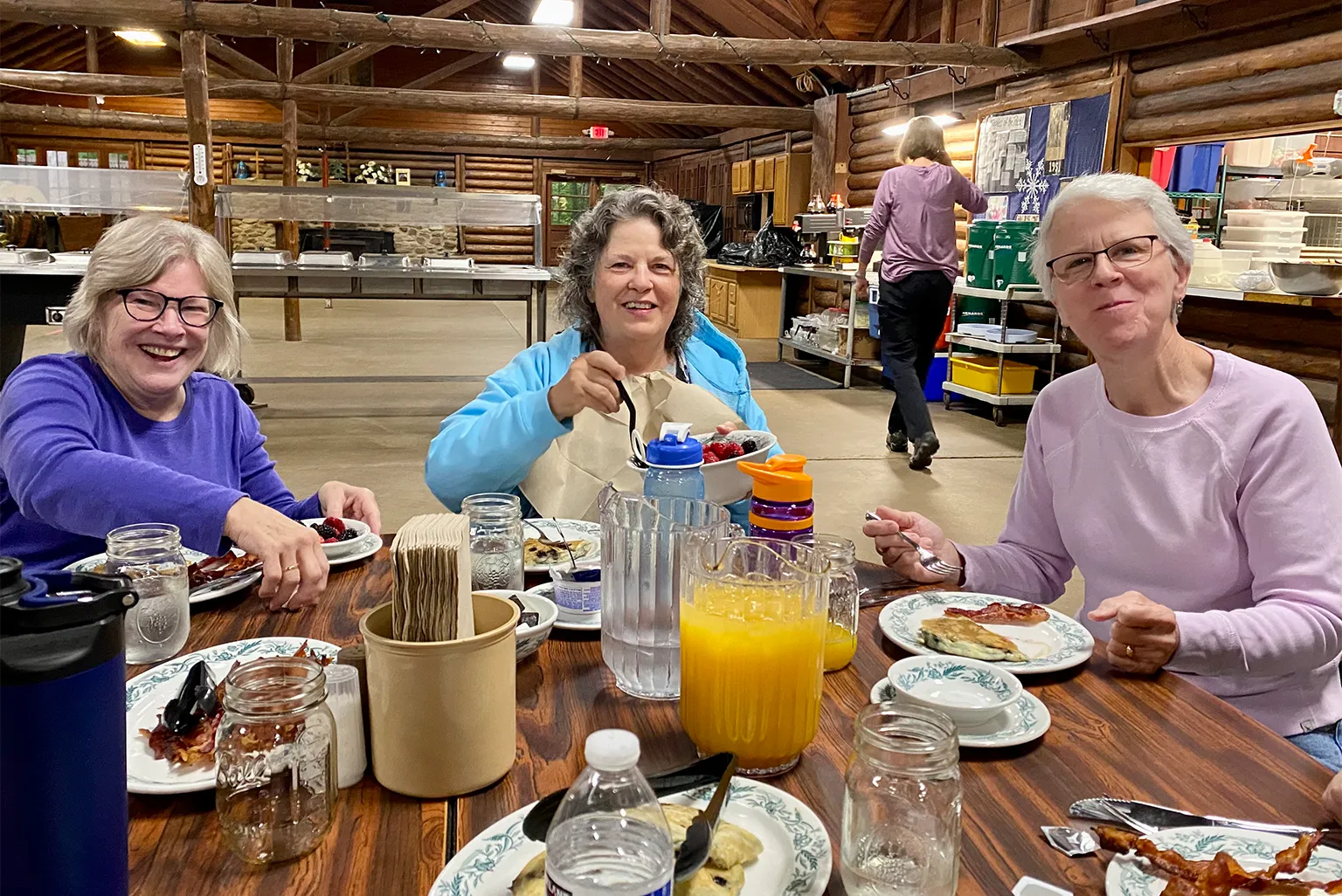 Escape for a weekend of faith, fun, and rejuvenation at the Wild Women's Retreat. 
Connect with a supportive community of like-minded women, explore scripture, and choose from a range of optional adventures like the high ropes course, climbing tower, kayaking, and more! 
Surrounded by good company and the beauty of nature, you'll have a chance for worship, laughter and renewal.
Friday
Saturday
Sunday
5:00 pm
Check-in
8:30 am
Breakfast, Discovery Bible study, nature hike, crafts, climbing tower
8:00 – 8:30 am
Continental breakfast
6:00 pm
Dinner
12:30 pm
Lunch and free time (nap, read, board games, Bible study, canoeing/kayaking/corcl, crafts, climbing tower)
9:00 am
Worship
7:00 pm
Welcome
5:30 pm
Dinner, group building, snack
10:00 am
Brunch
7:30 pm
Campfire, snack
 
 
11:00 am
Departure
September 22-24, 2023
Check-in: Friday 5:00 pm
Check-out: Sunday 11:00 am
Retreat Fees: $131/person
"We truly got to disconnect from everything and just be in the moment and just be in that place with God."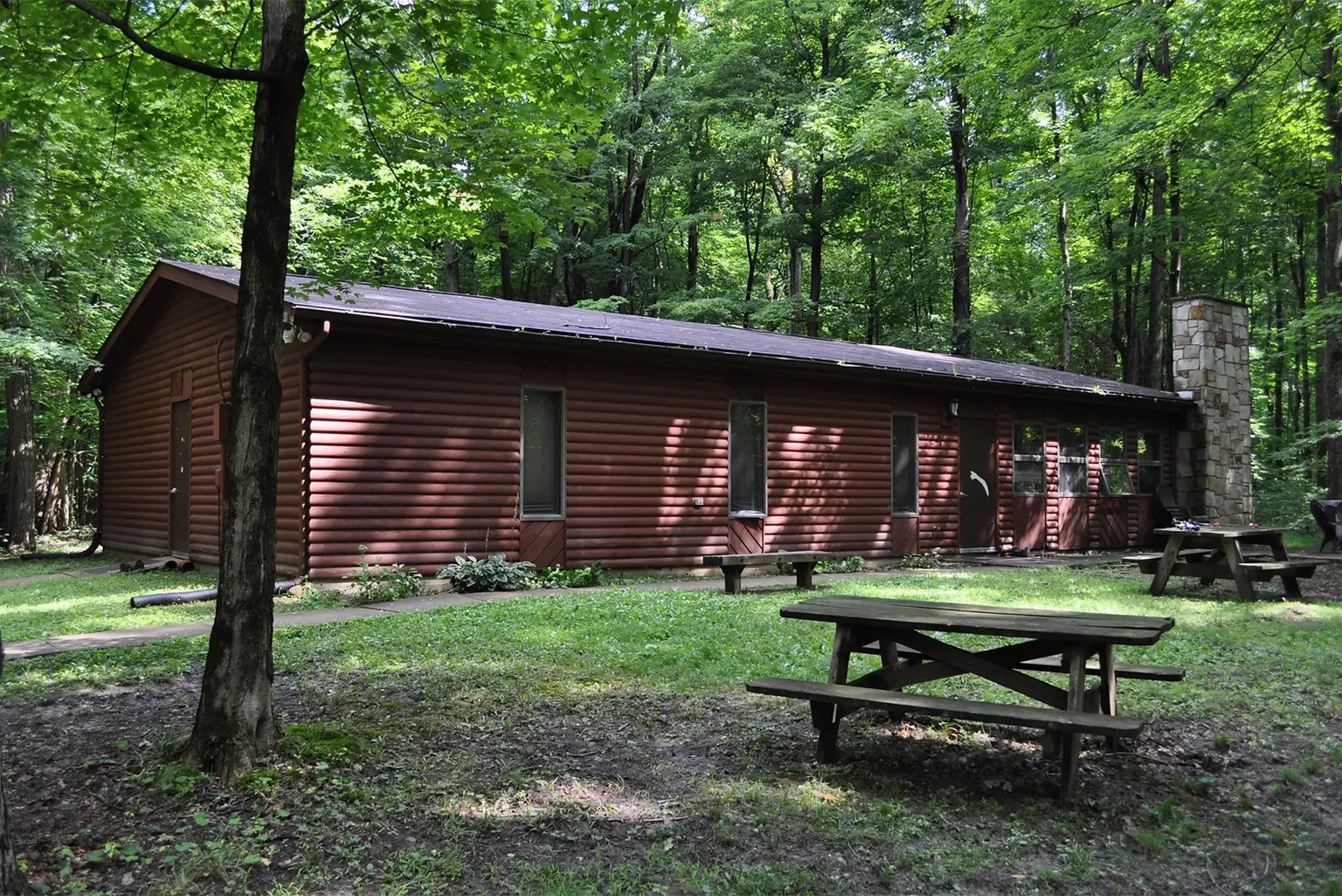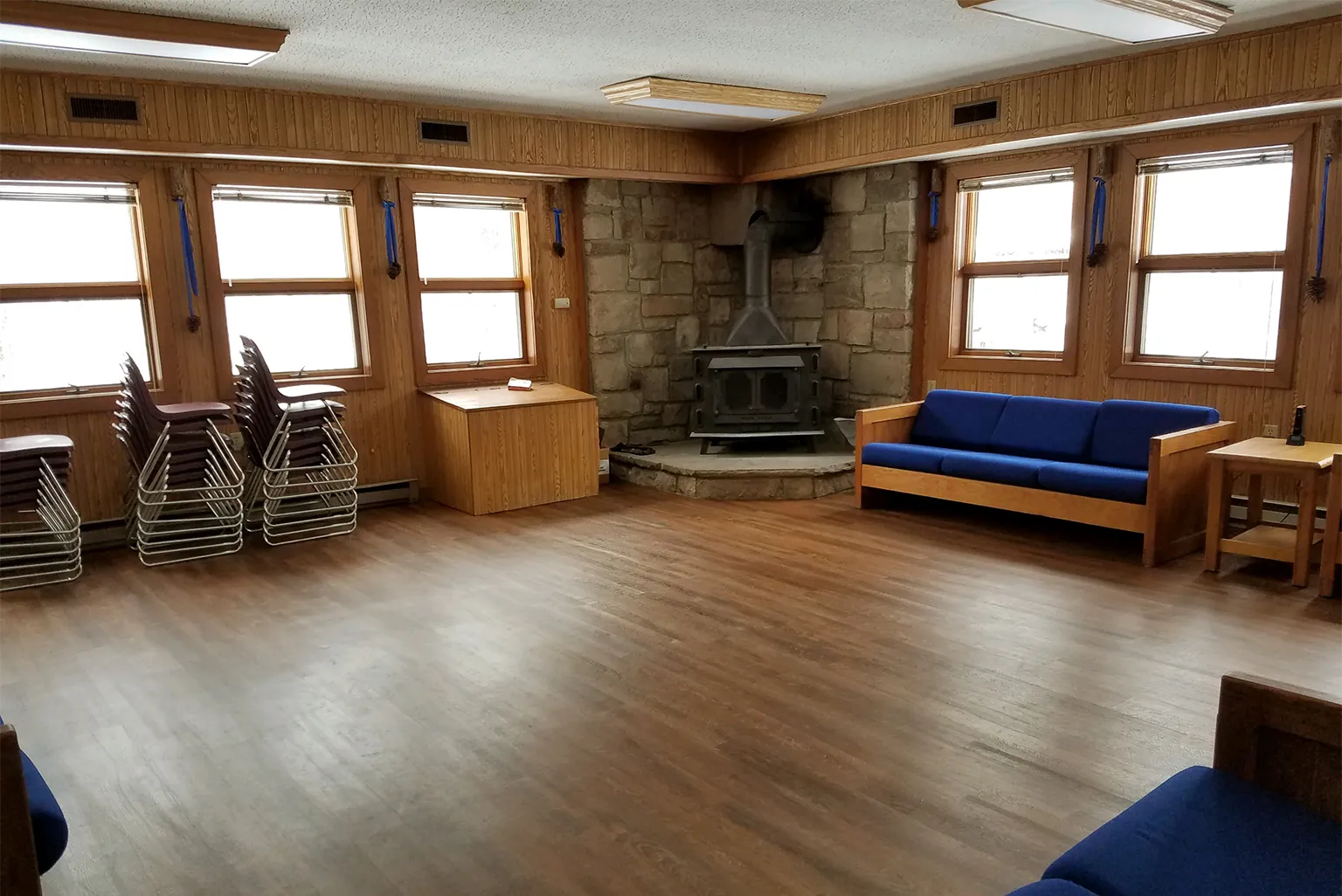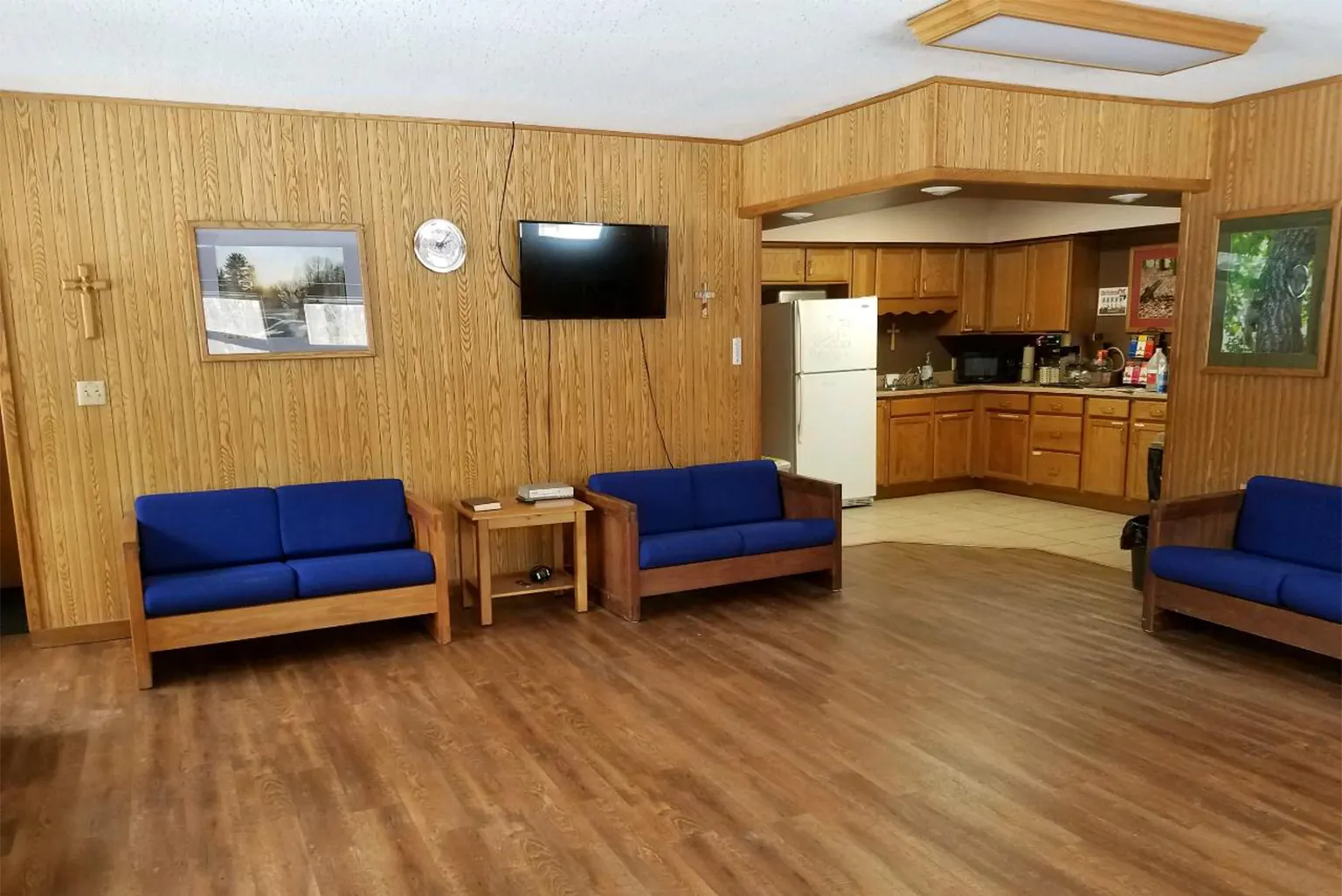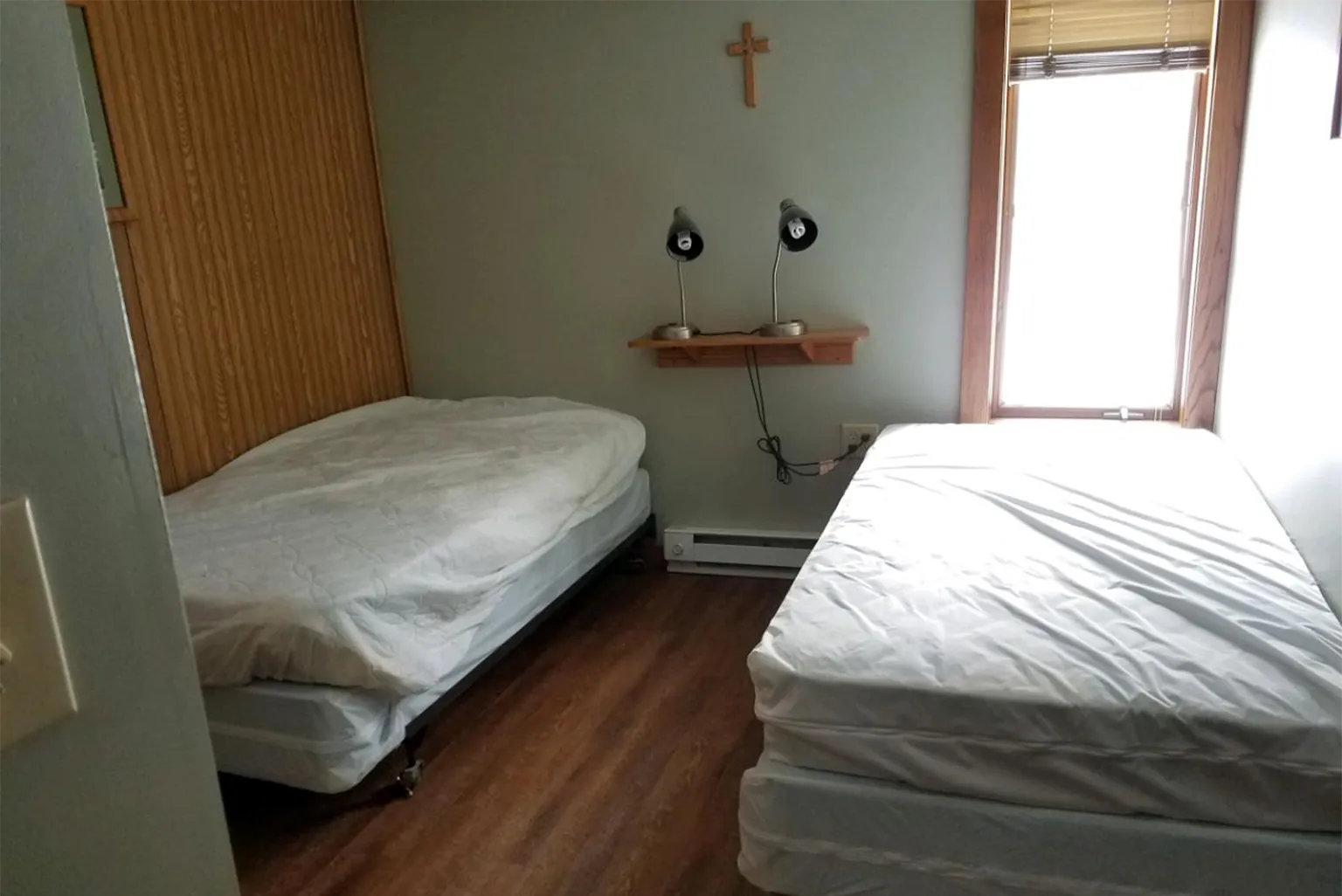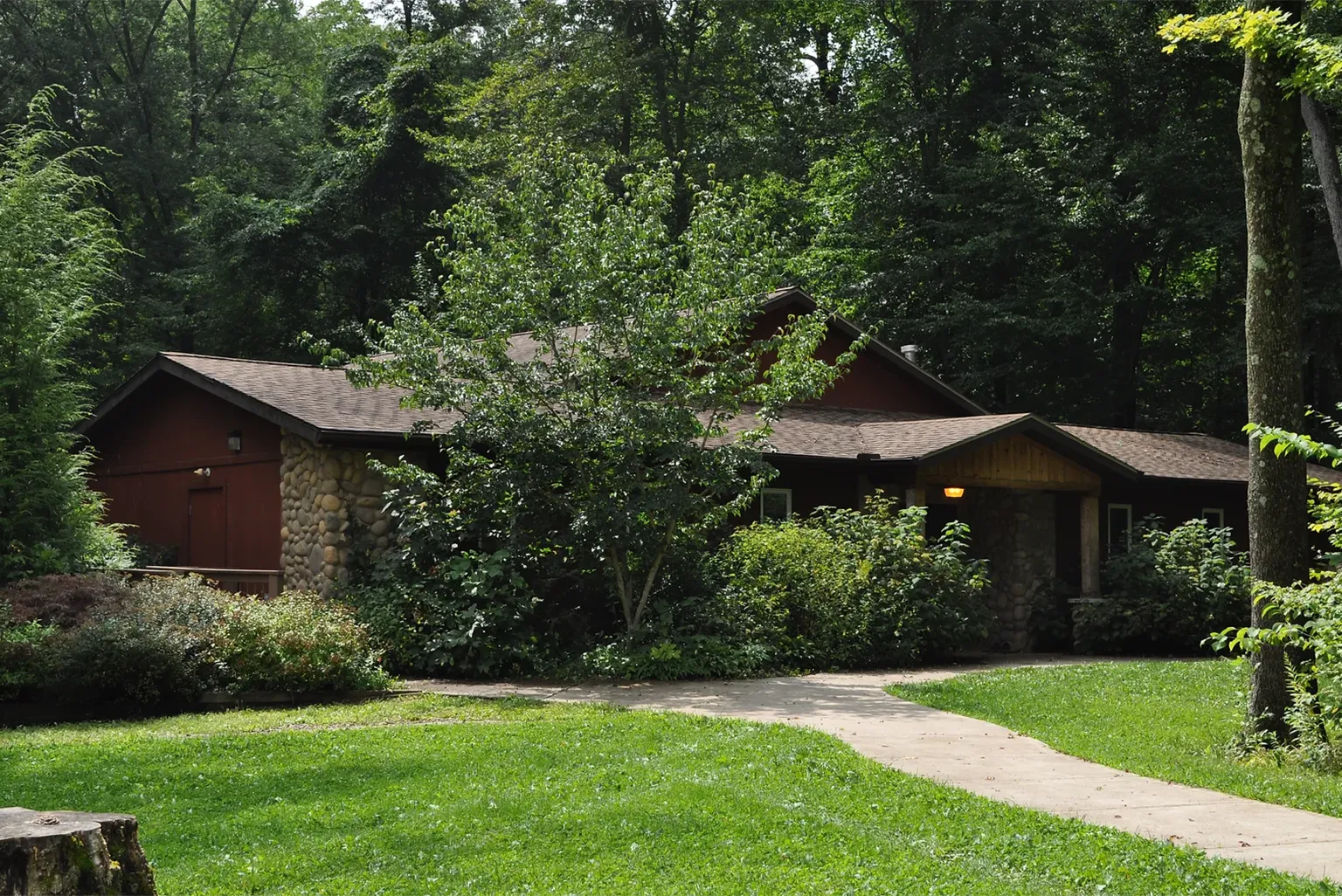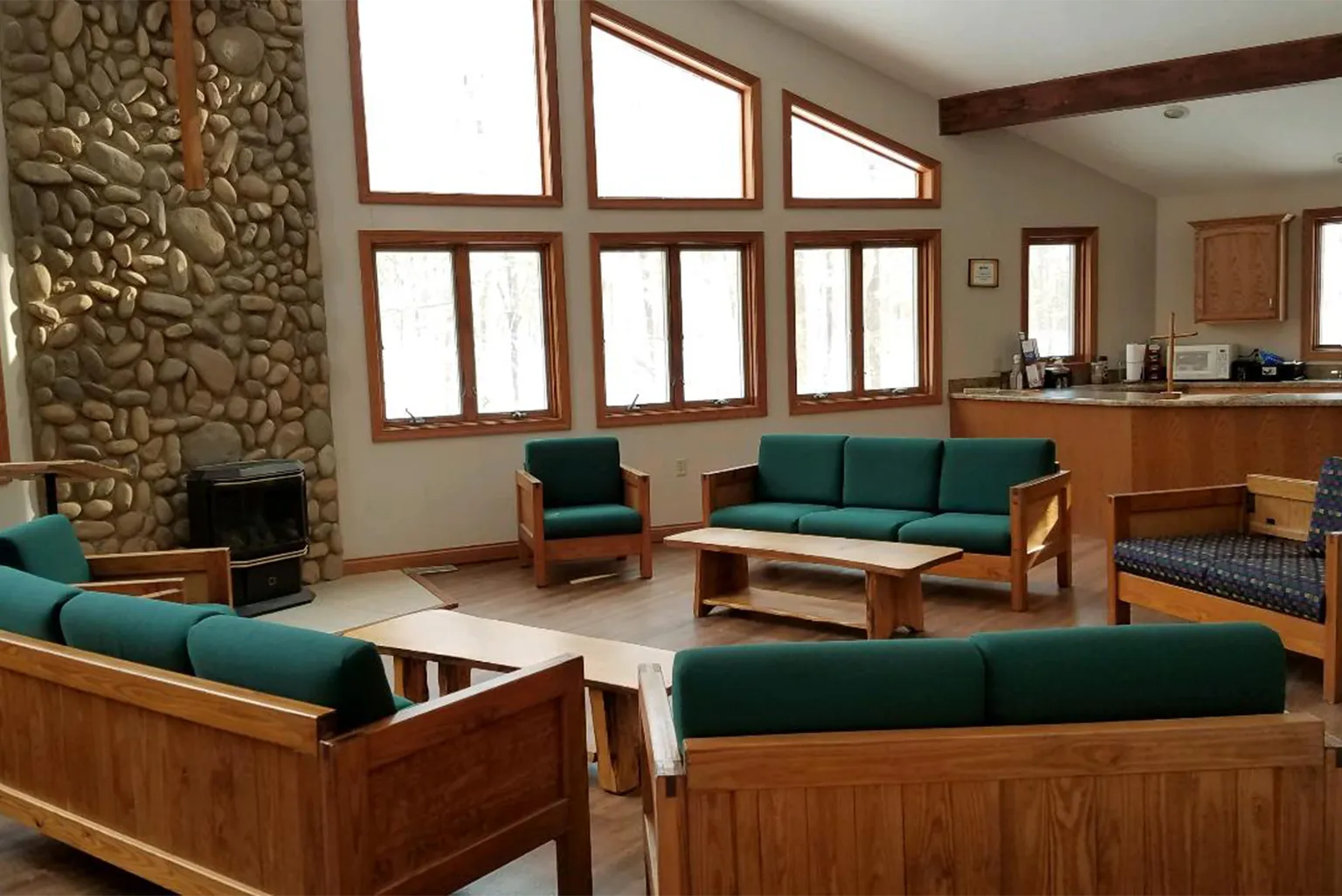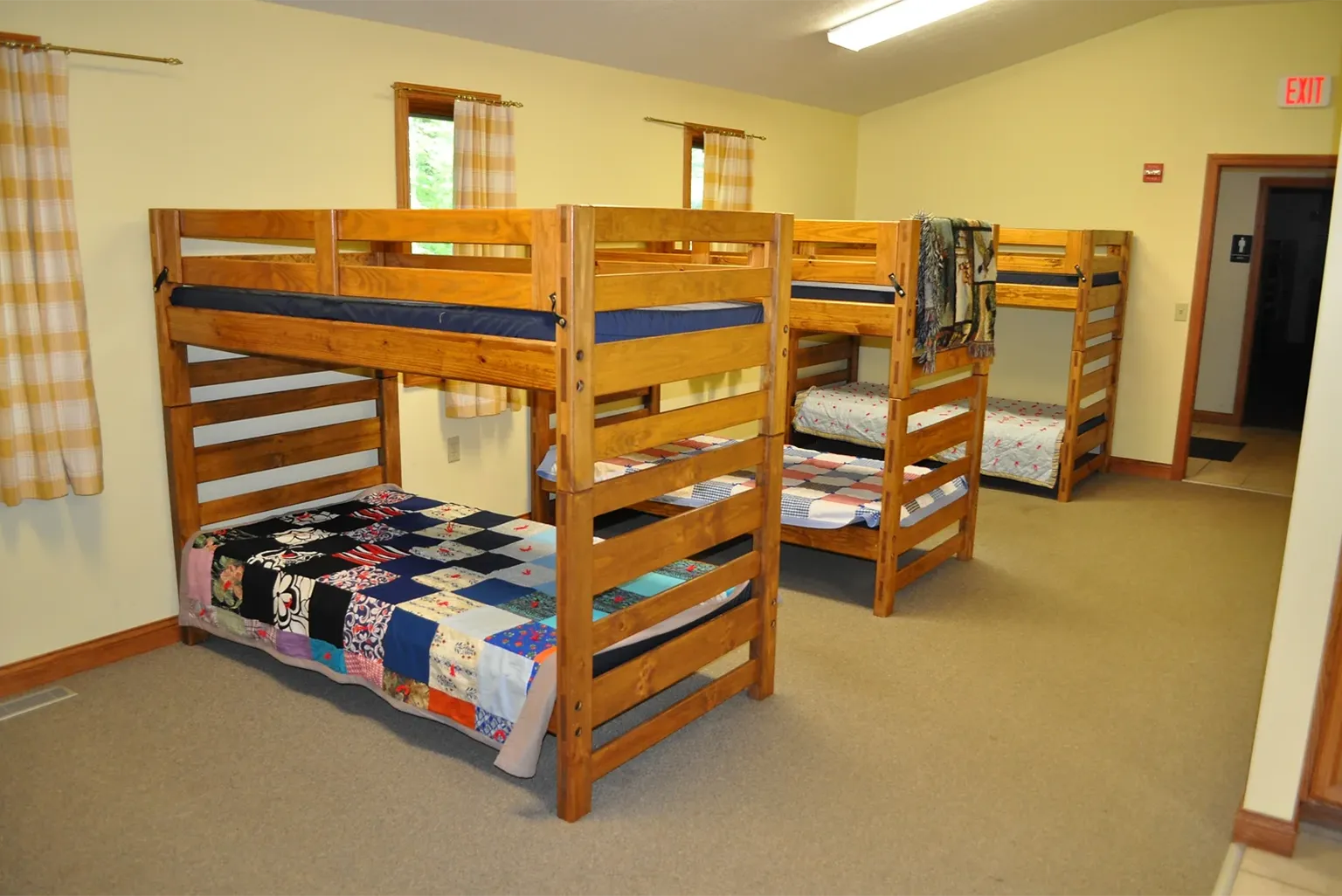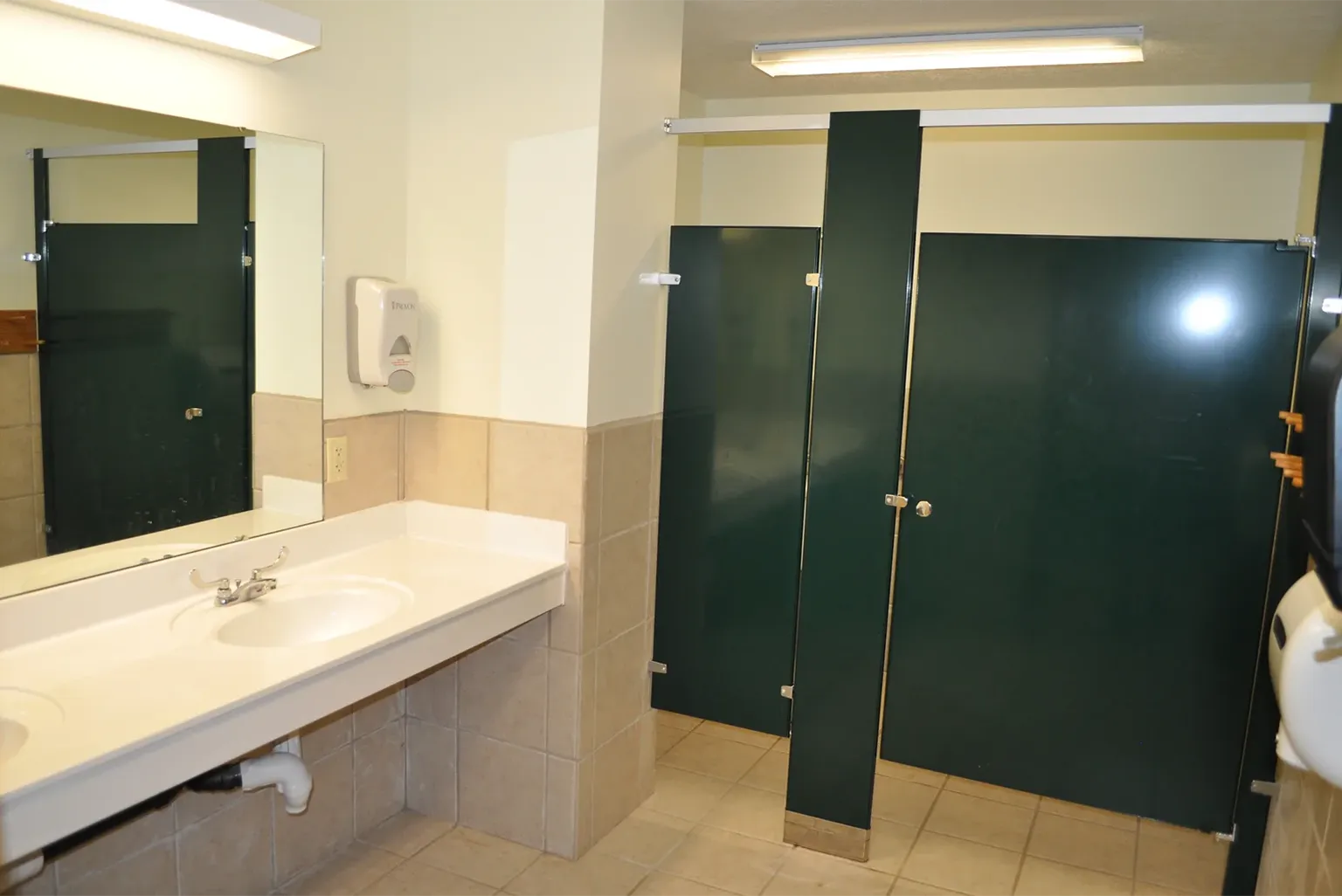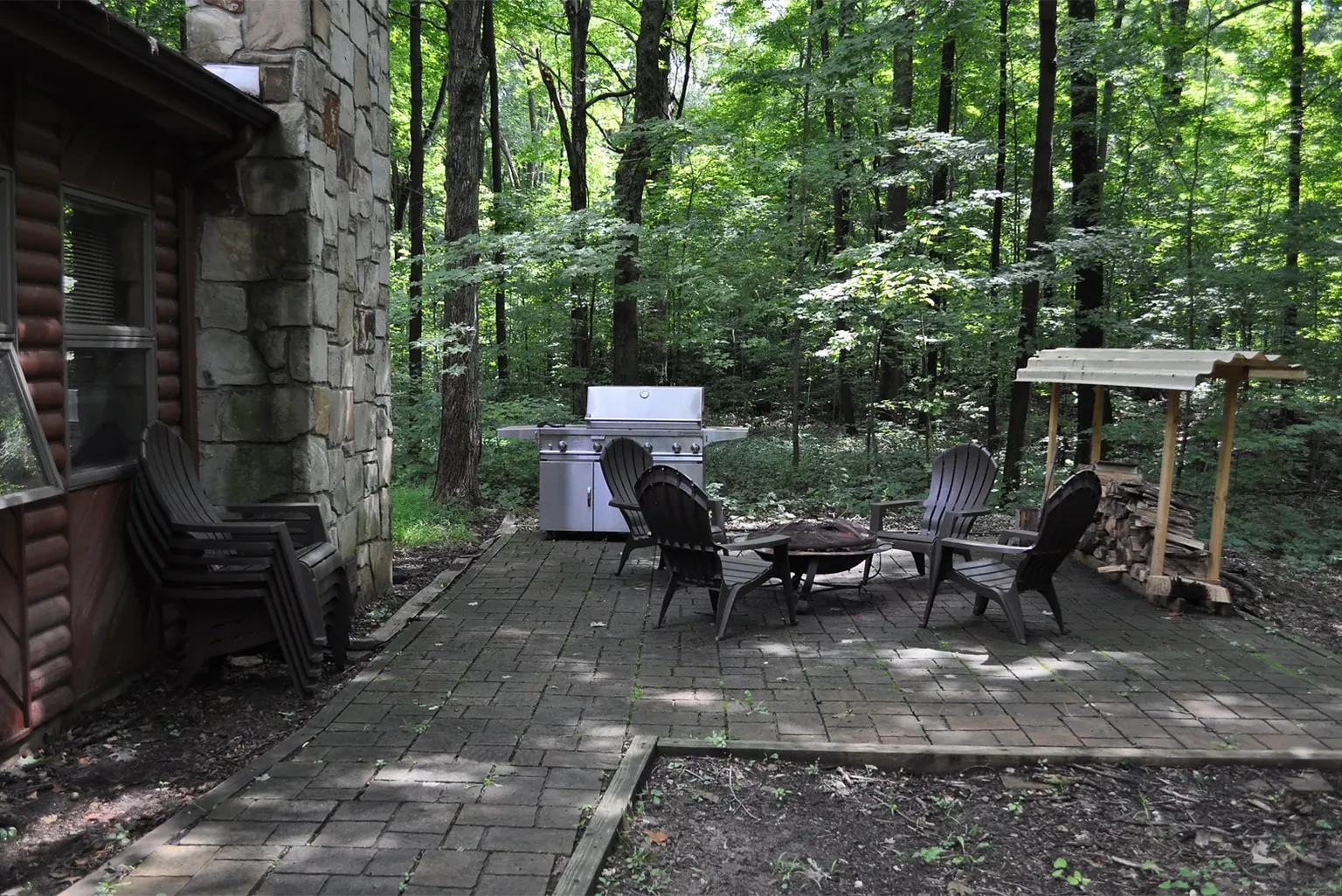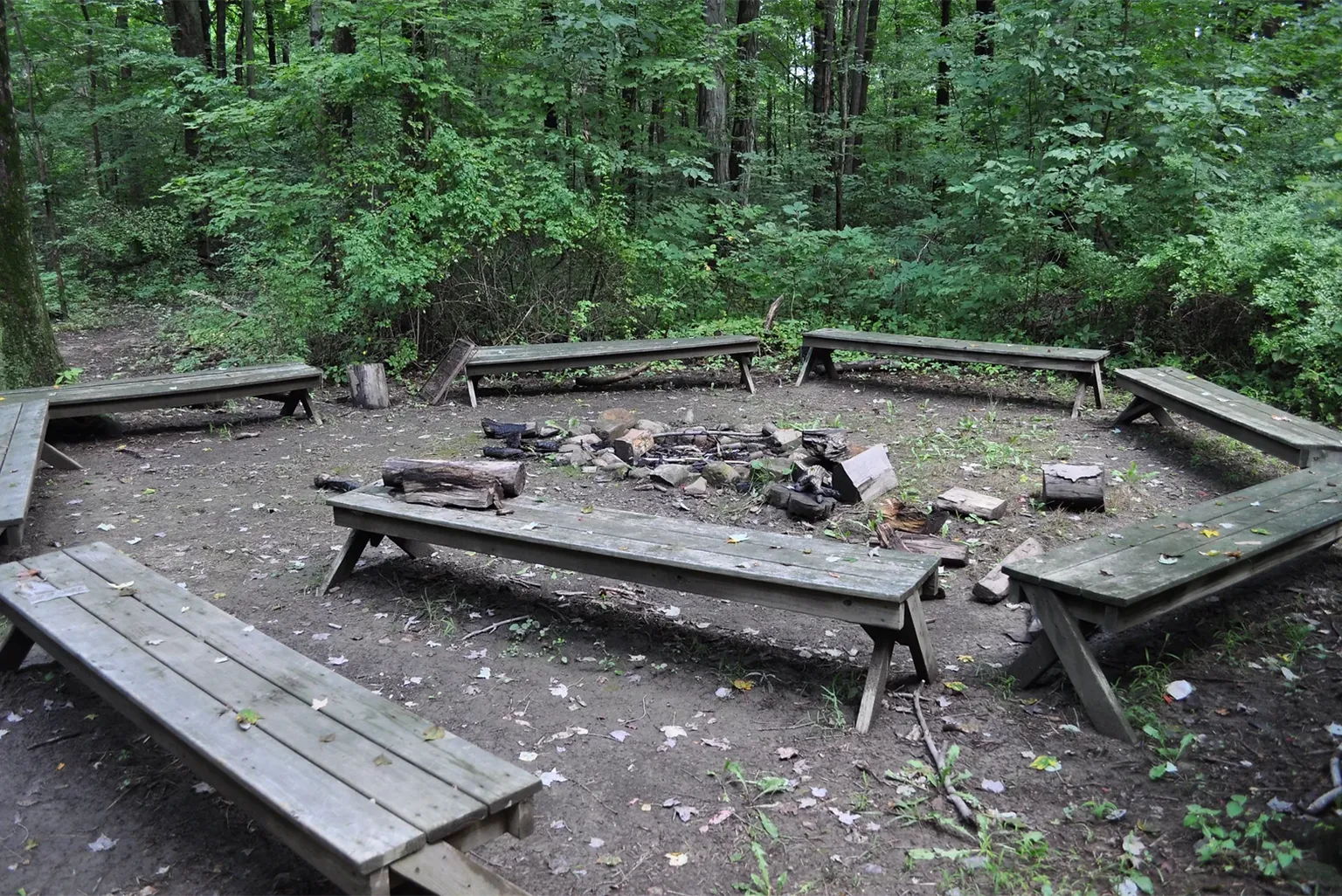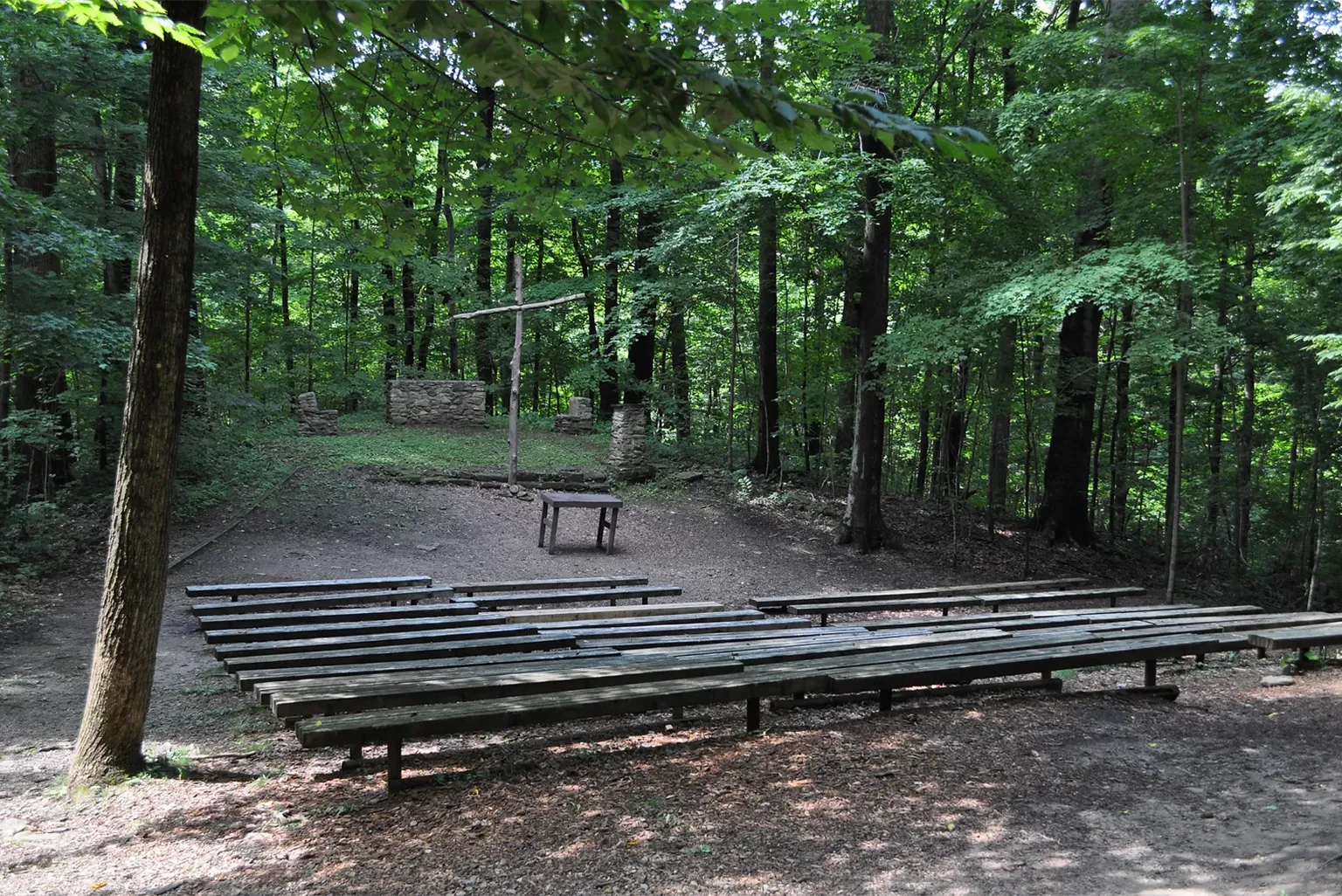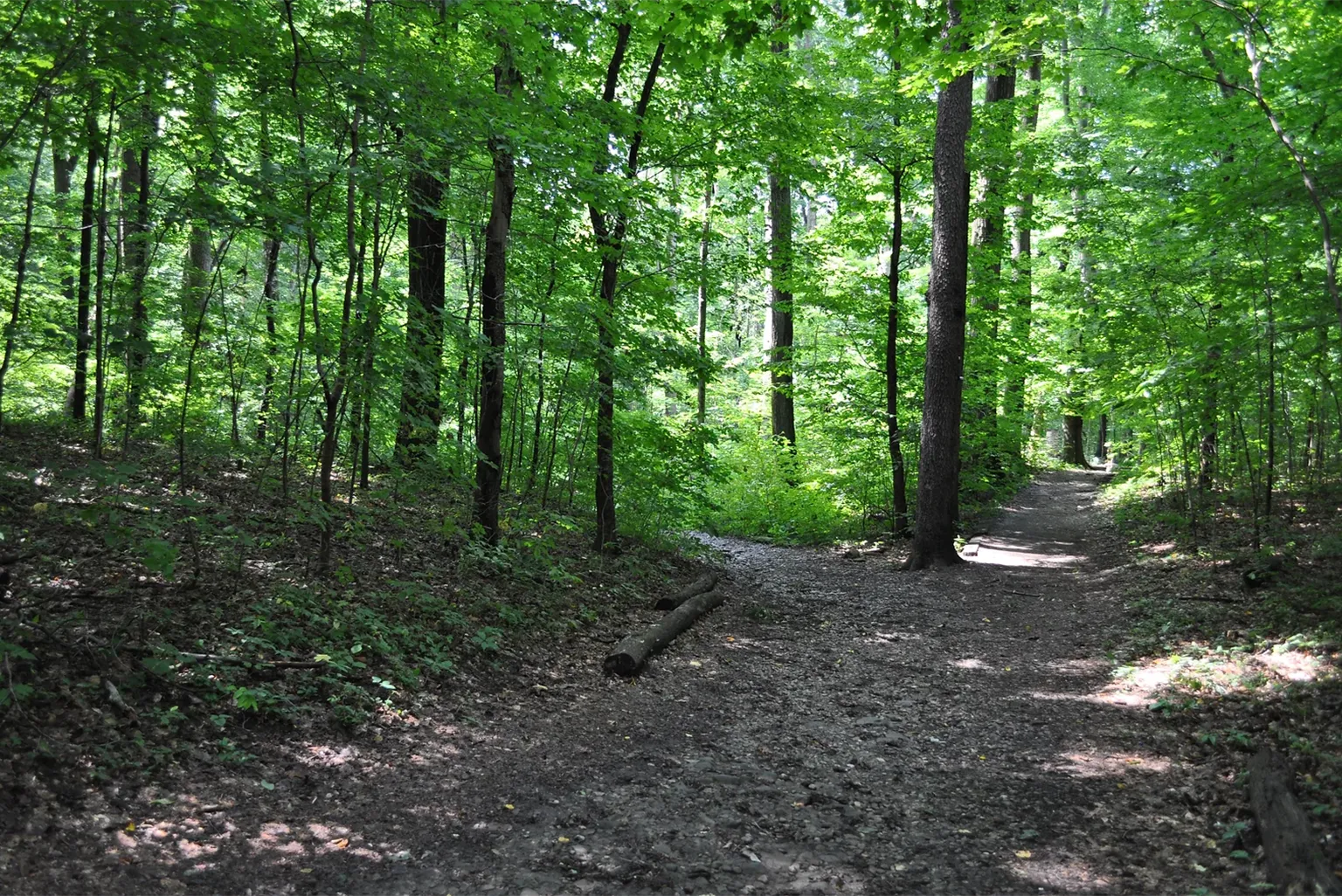 Campers will stay at the Priebe Center or Spring Run Cottage. Priebe features double occupancy accommodation with shared restrooms down the hall, while Spring Run offers private restrooms in units capable of housing up to 5 guests.
Frequently Asked Questions
Last year, almost two dozen women gathered for a weekend of renewal and spiritual growth. You can expect a weekend of inspiration and relaxation filled with opportunities to connect more deeply with your faith and with others.
Two weeks prior to the retreat, confirm that your registration and electronic or paper health form are complete. 
Each participant needs to complete a HopeWood Adult Health Form, which you can access and complete on your online account or print, complete, and bring with you to camp. 
Communicate special needs and dietary restrictions at least two weeks prior to the retreat. If you did not specify this information on your registration, or if you have specific questions, contact camp directly at (419) 864-8030.
Participants are asked to pay in full two weeks before the retreat. You can access your online account to make a payment or you may also send a check (payable to HopeWood Outdoors) to: 
HopeWood Guest Relations Manager
2790 State Route 61
Marengo, OH 43334 
You can stay in the Priebe Retreat Center, which houses 2 people per room and has restrooms down the hallway, or Spring Run Cottage, which houses 5 people per room with an attached restroom in each room. 
Linens and towels will be provided for all guests.
HopeWood Outdoors encourages all participants to set aside time free from the distractions of daily life. The use of cell phones, computers, and other electronic devices during free time is at your discretion. Wireless access is available, although it is not always reliable in the camp setting.
You will be responsible for dispensing any medications for yourself or other family members. When not in your controlled possession, medications need to be stored in a locked container.
Staff members are trained in basic first aid for emergencies.
Note that some items are optional or can be substituted.
Health & Medication
Medication labeled and in lockable container;  self-dispensed

Family health form:

Complete online or mail in two weeks prior to camp. A parent signature is required.
Personal Items
Reusable face mask
Hand sanitizer
Towel(s)
Toiletries (brush, comb, toothbrush, toothpaste, deodorant, soap, shampoo, lotions)
Sleepwear/pajamas
Underwear and socks
Jeans/pants and shorts
Short-sleeve and long-sleeve shirts
Sweatshirts/sweaters
Rain poncho or jacket
Shower shoes (plastic flip flops)
Gym shoes or boots
Bible, notebook, pen/pencil
Reusable water bottle
Optional Items
Flashlight with batteries
Sunglasses/hat
Money (for the camp store)
Book
Table games
Camera
Please DO NOT Bring
Knives, guns, weapons, explosives, or fireworks
Alcohol or illegal drugs
Pets of any kind
Aerosol products of any kind