Facility Rental & Customized Retreats
HopeWood Pines, nestled within 400 acres of natural beauty, offers a peaceful escape with woods, trails, and waterways. 
We're passionate about creating unforgettable experiences, whether you're planning a church retreat, family reunion, or corporate meeting. 
Customized Retreat & Event Programming Options
Enjoy flexible rental and retreat programming options at HopeWood Pines, complete with facilities, lodging, and optional food service, tailored to your needs.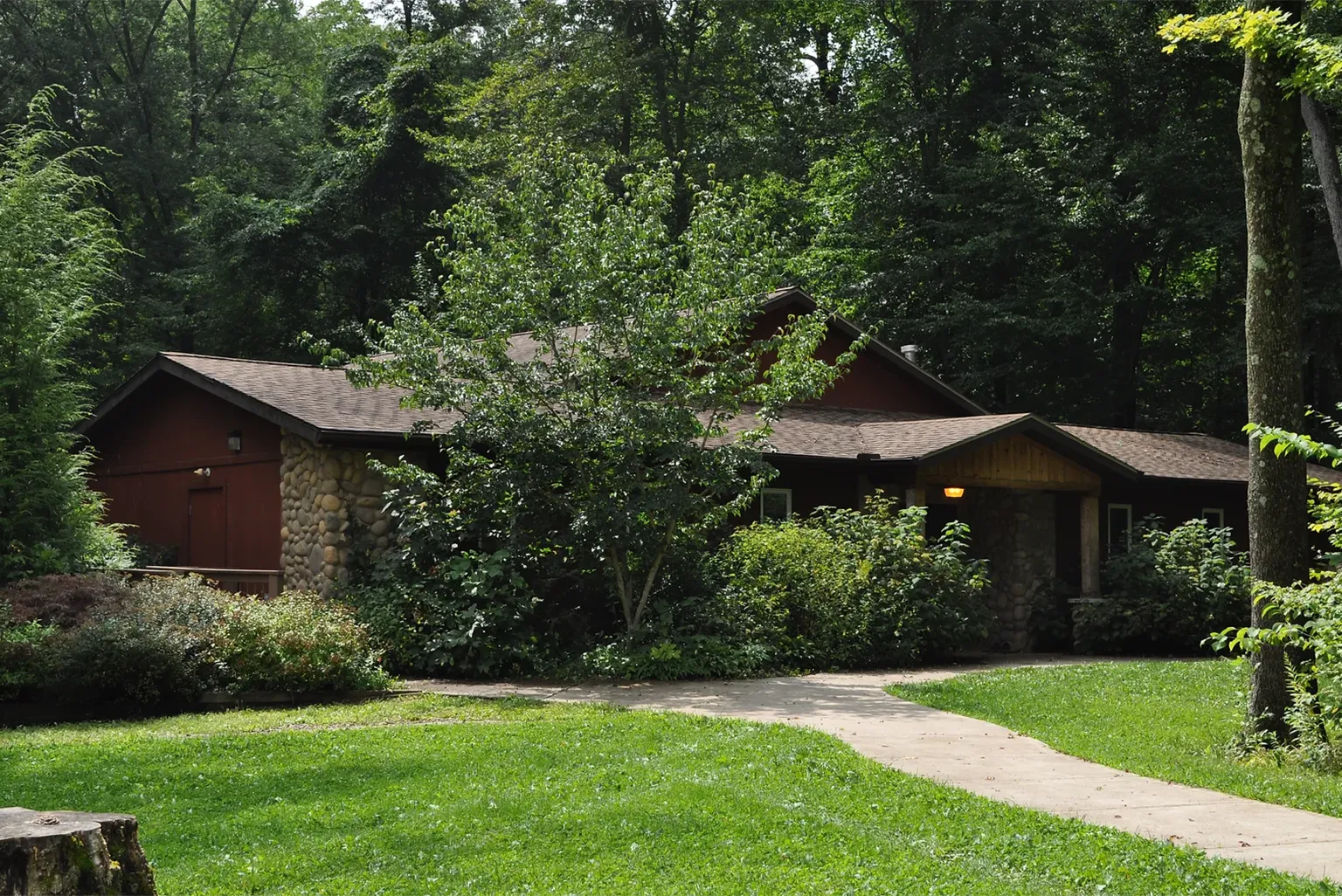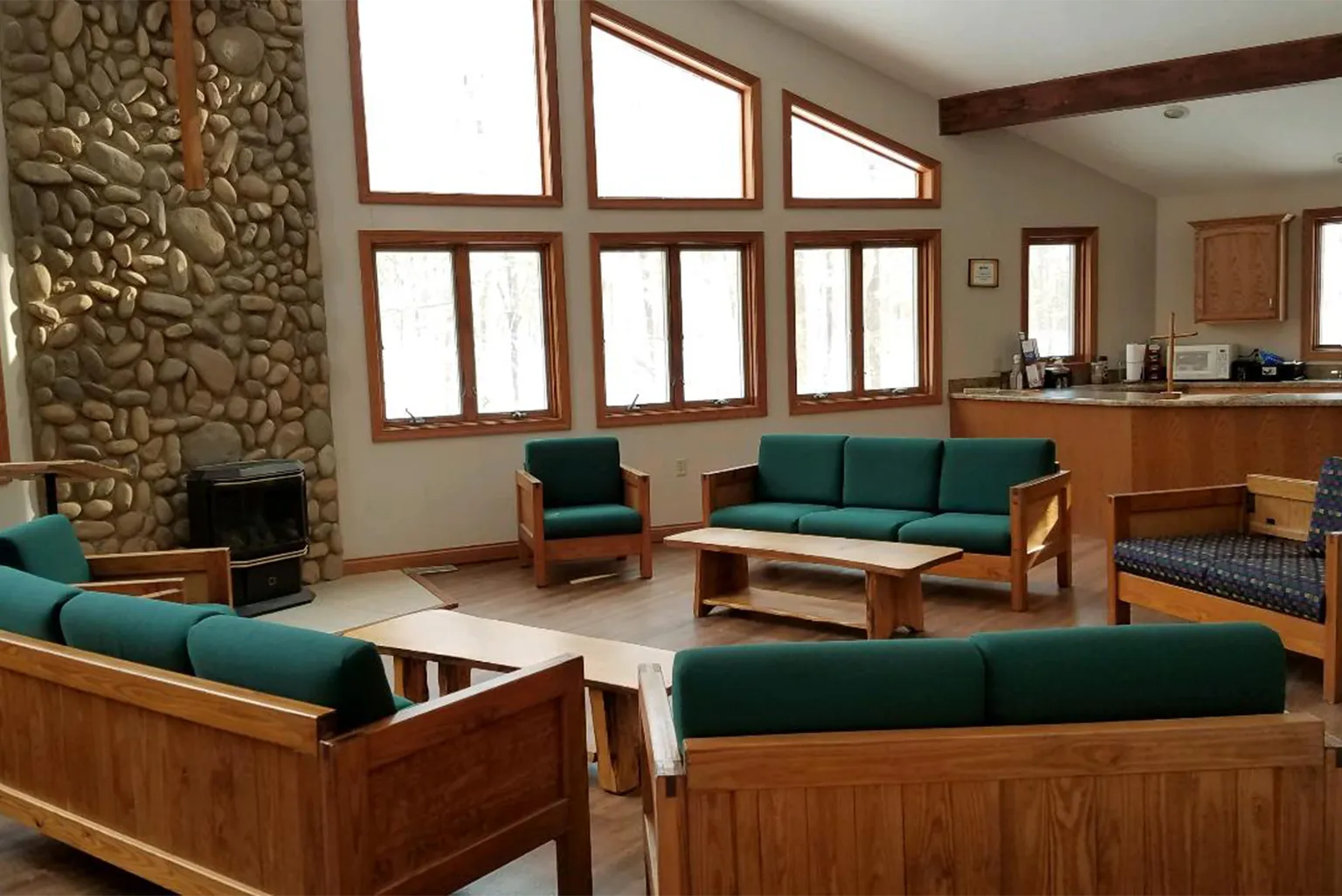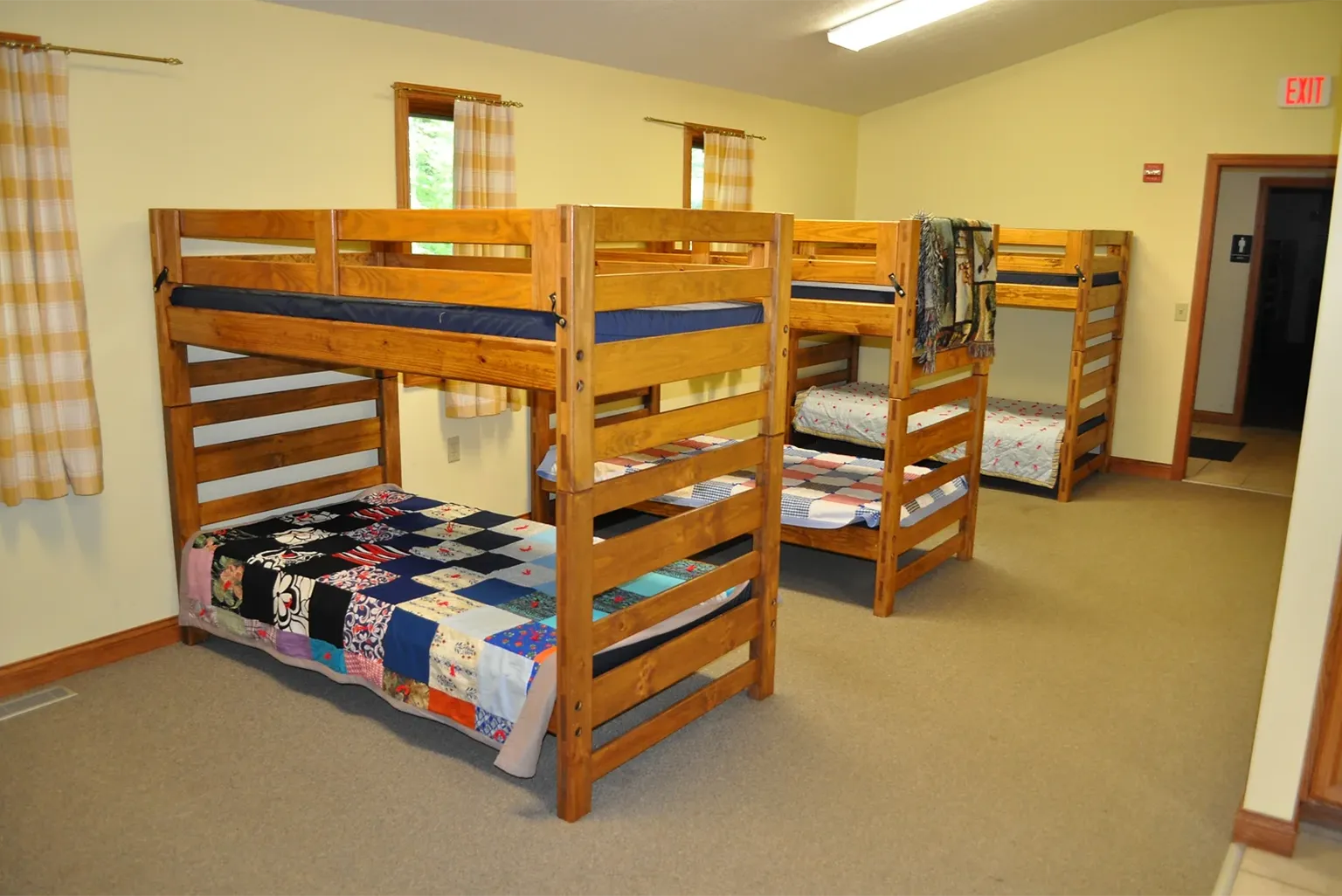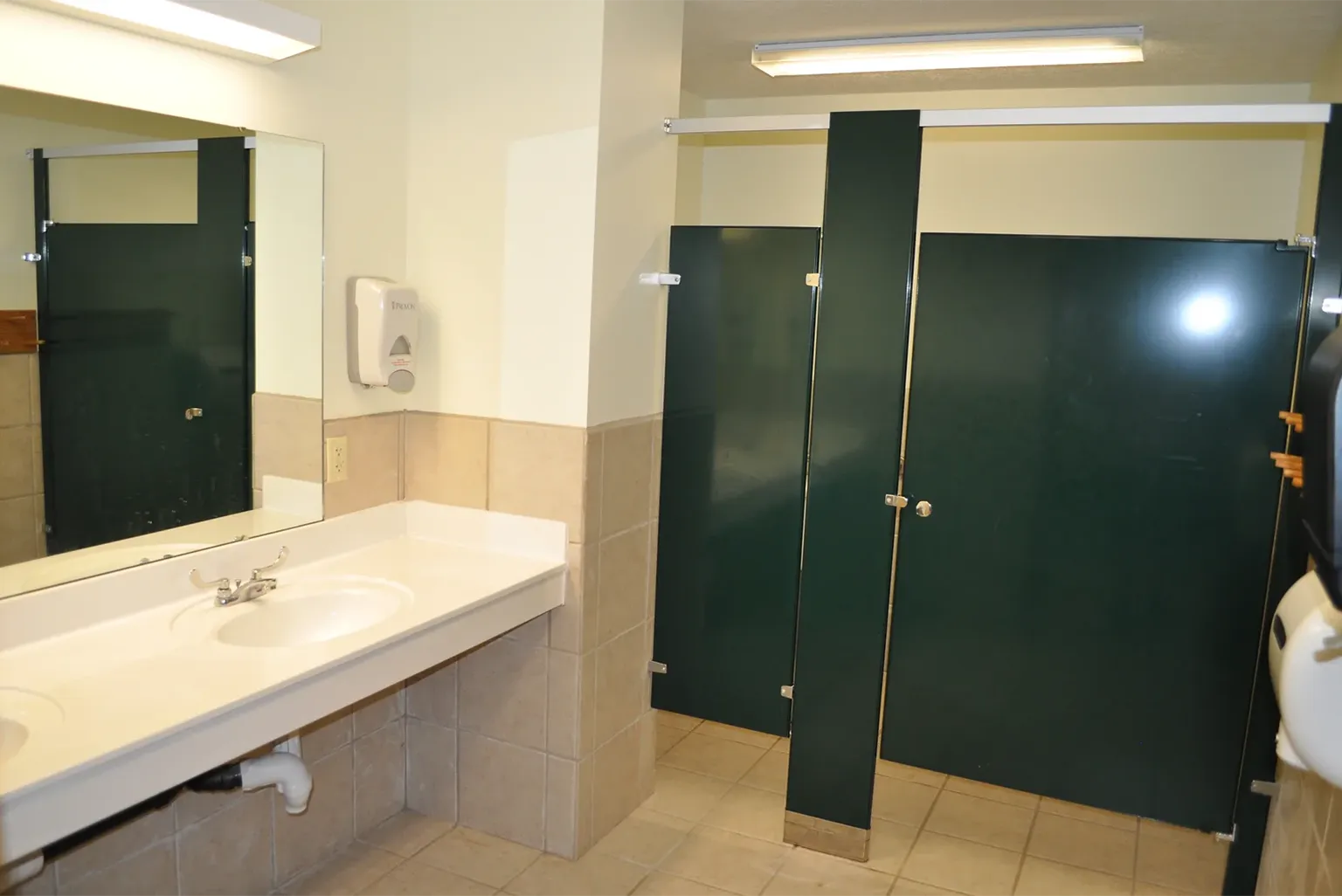 Spring Run Lodge & Retreat Center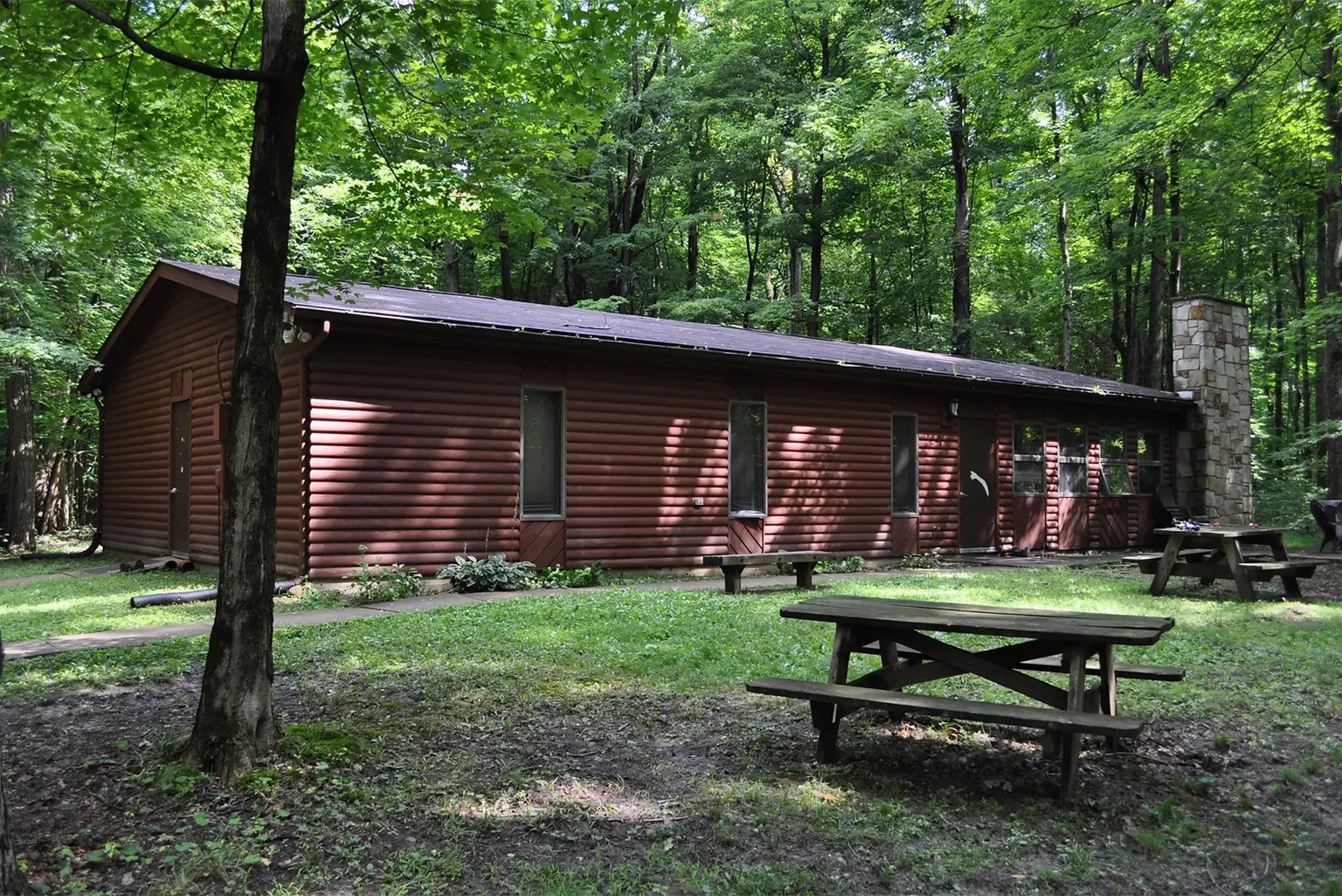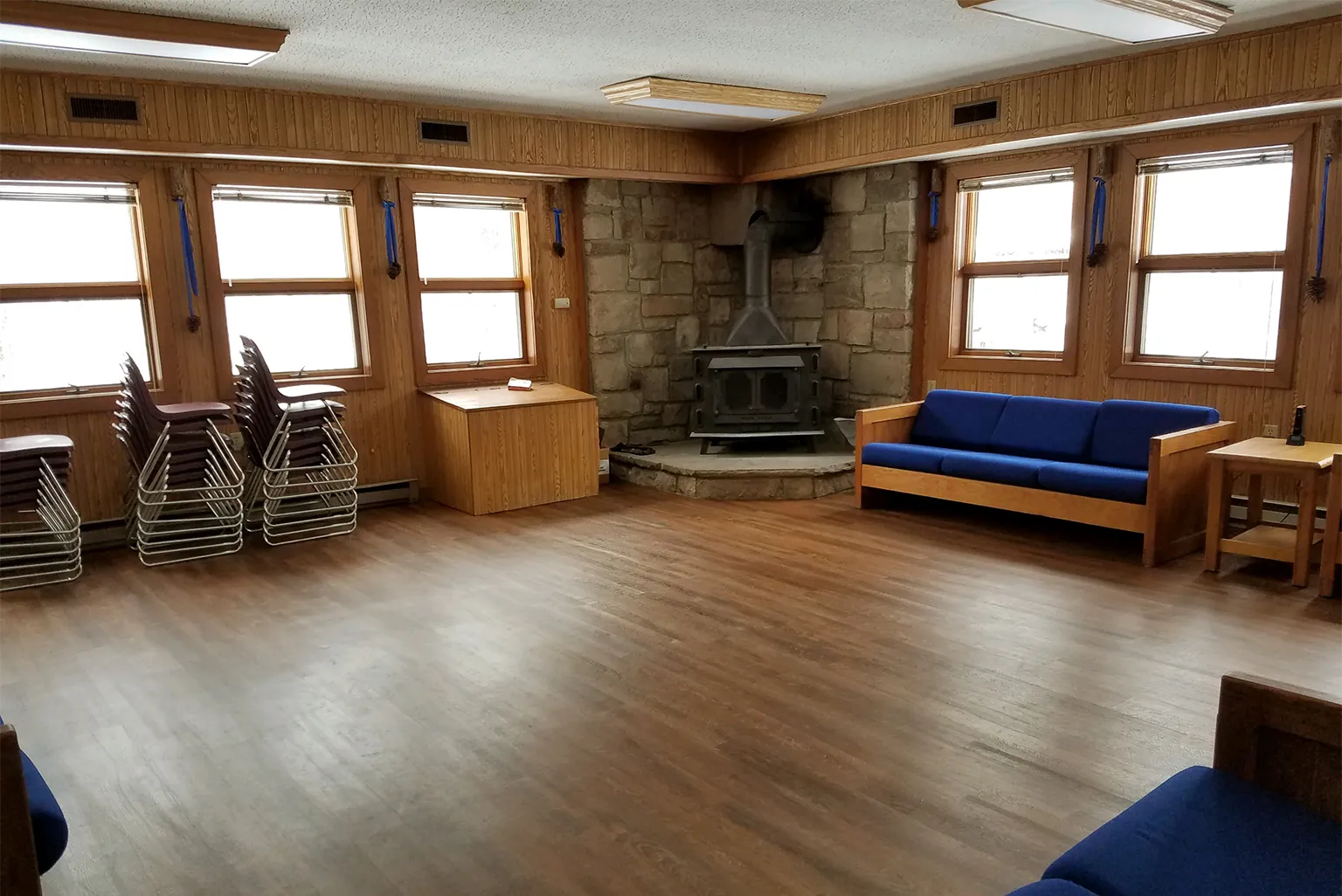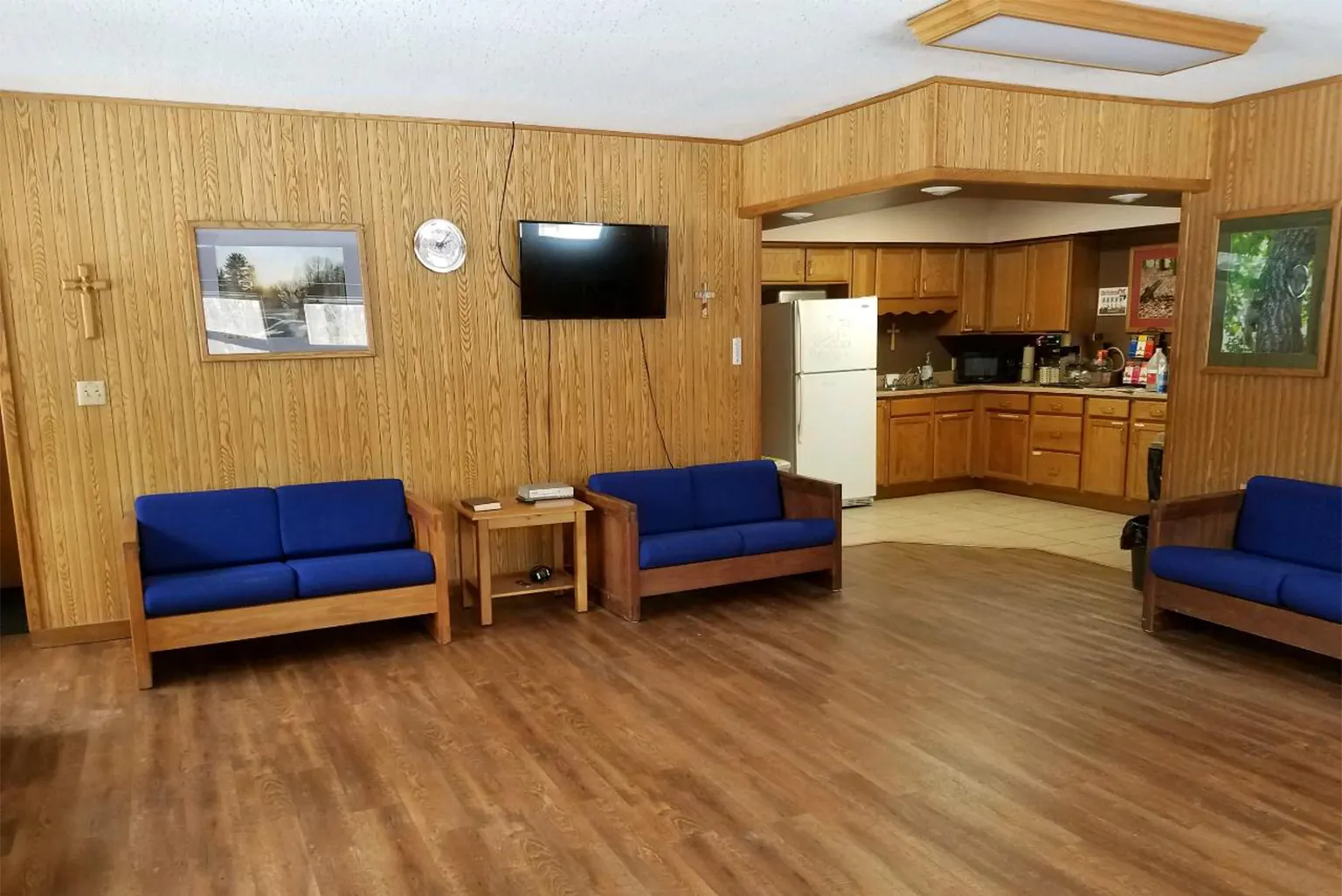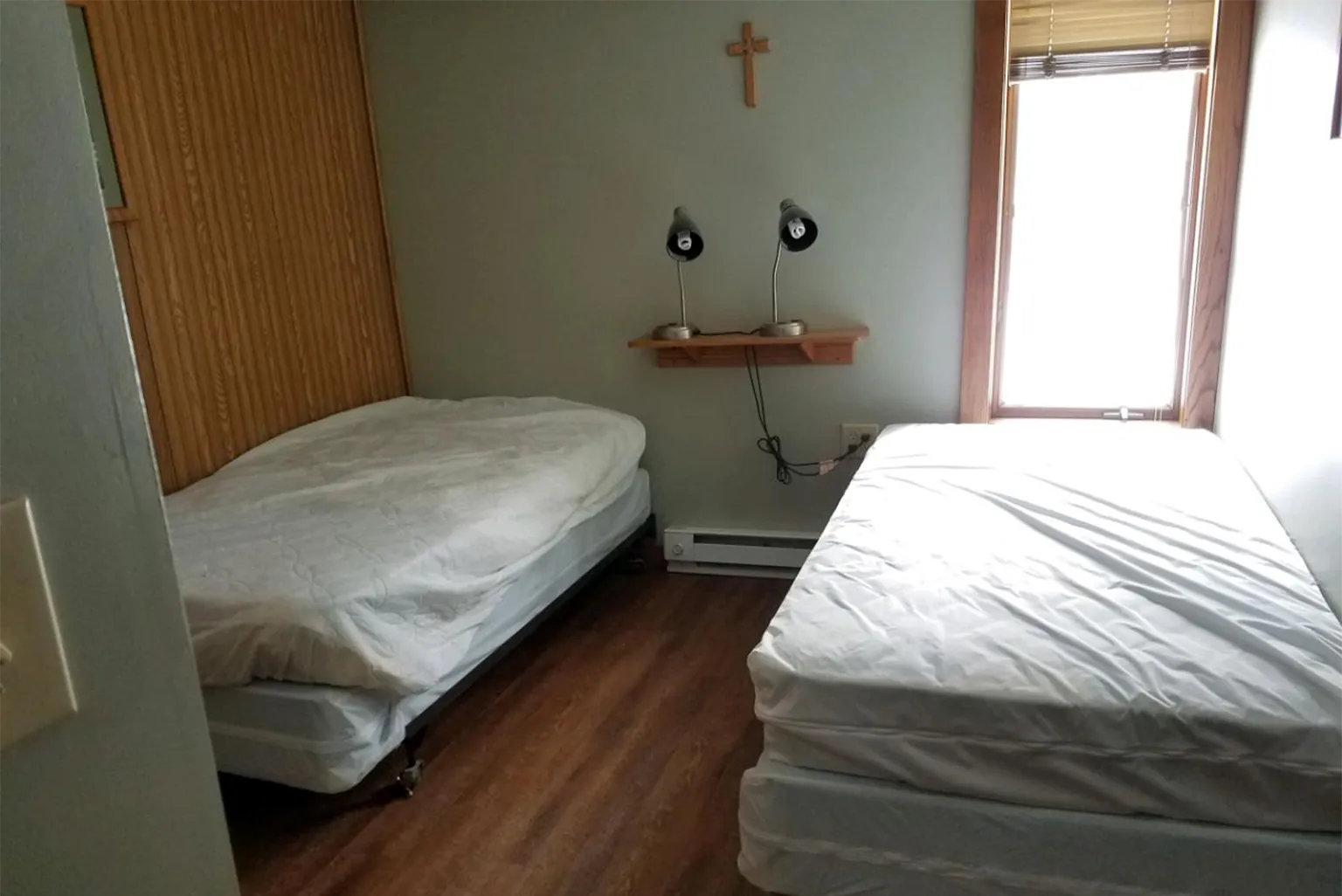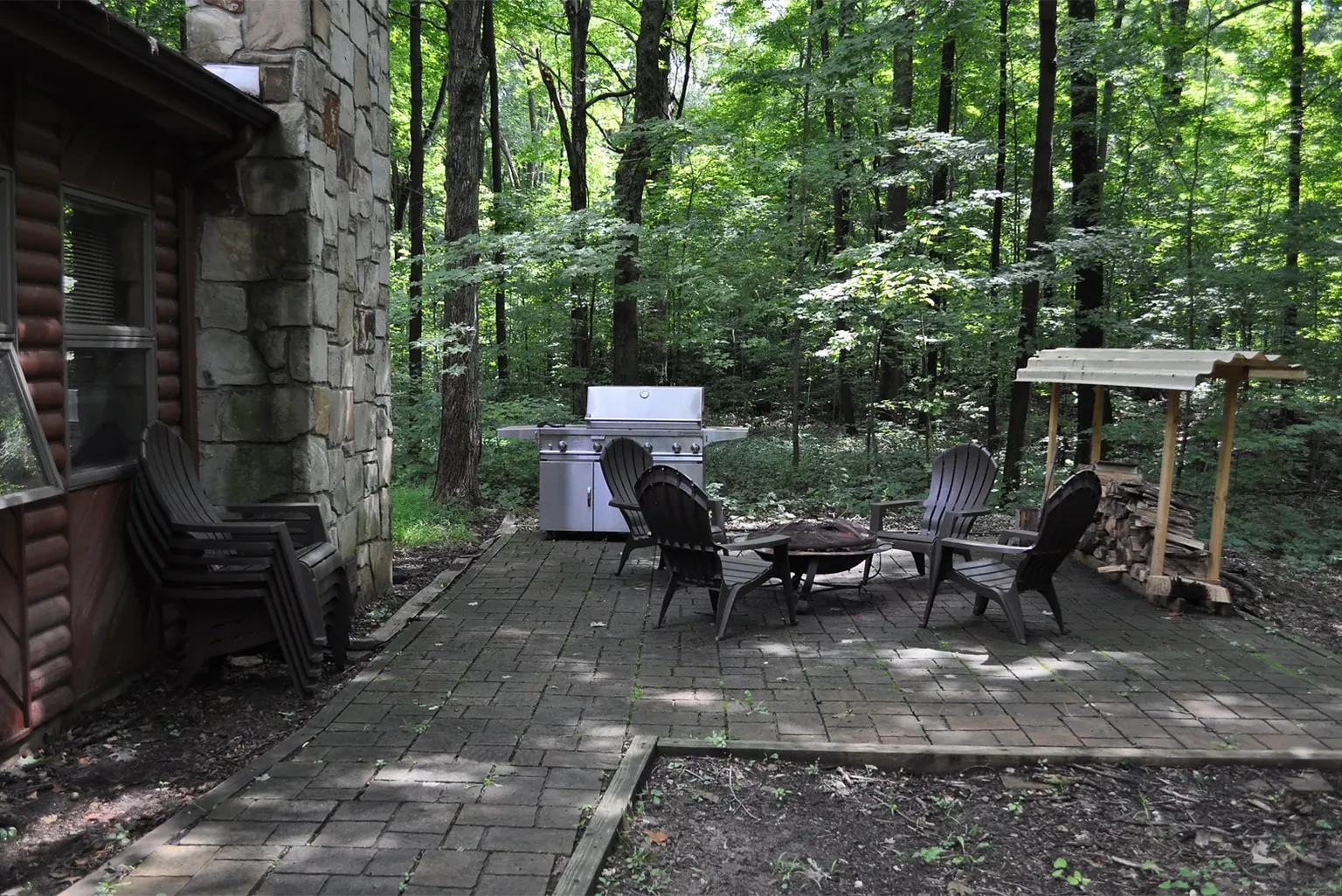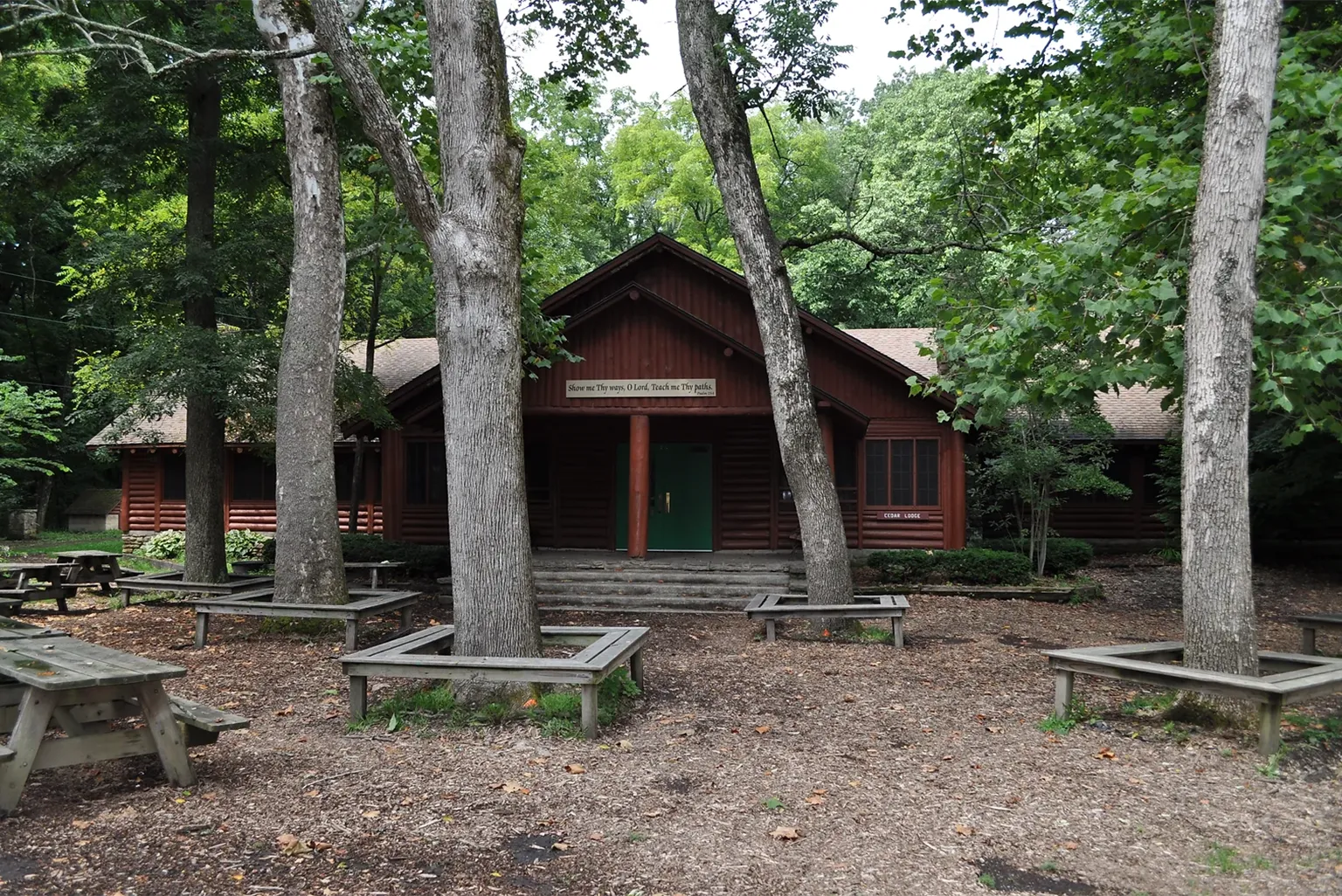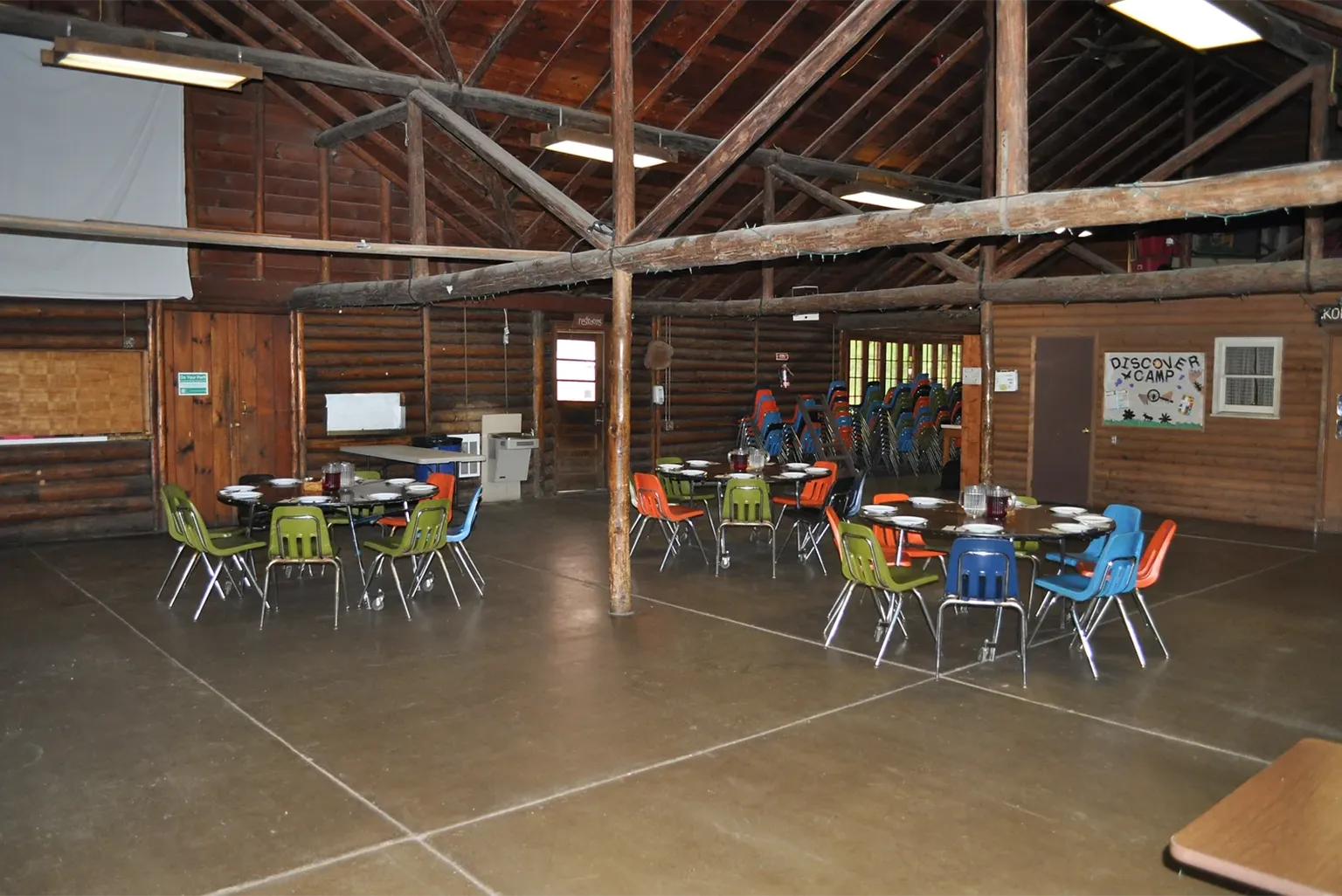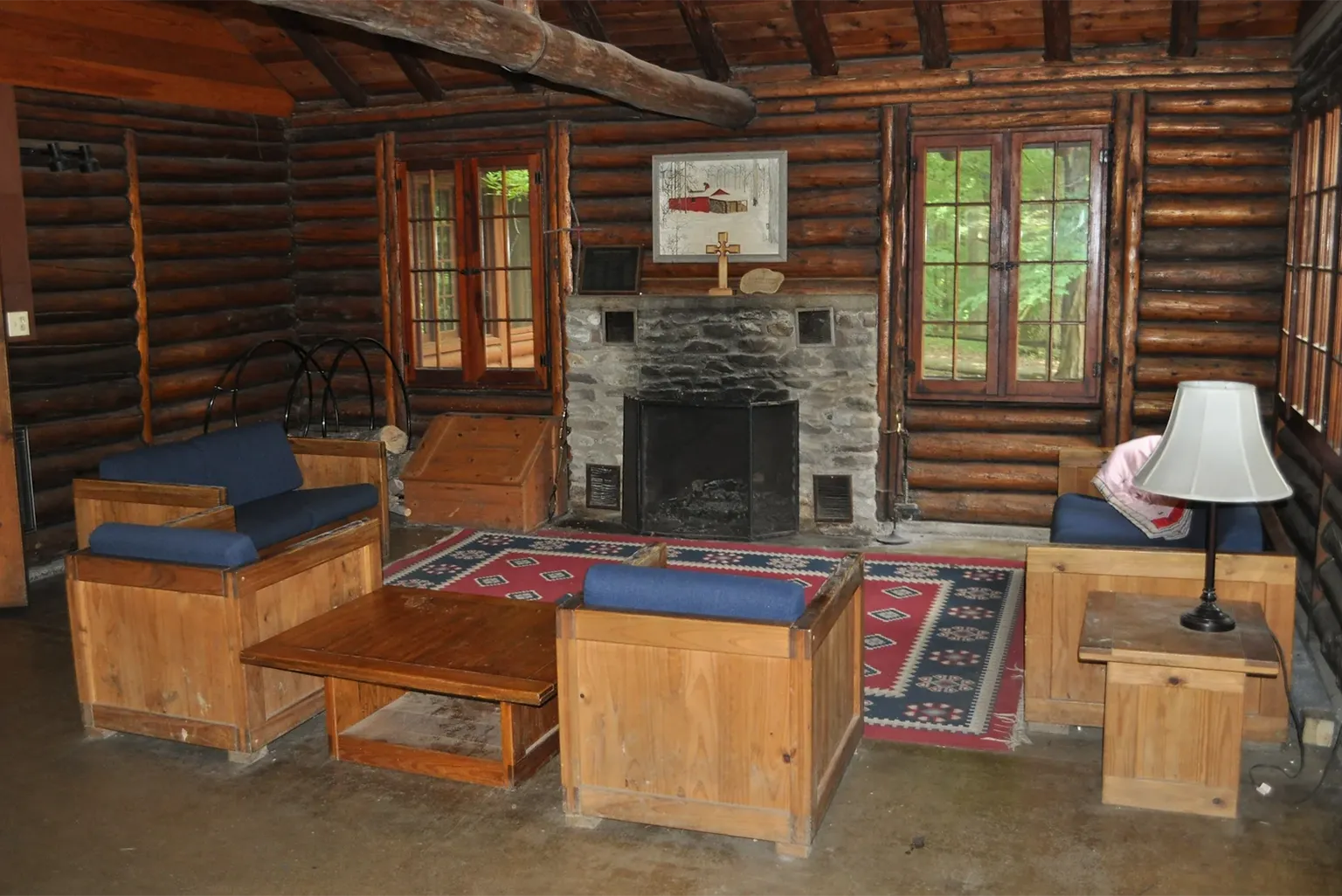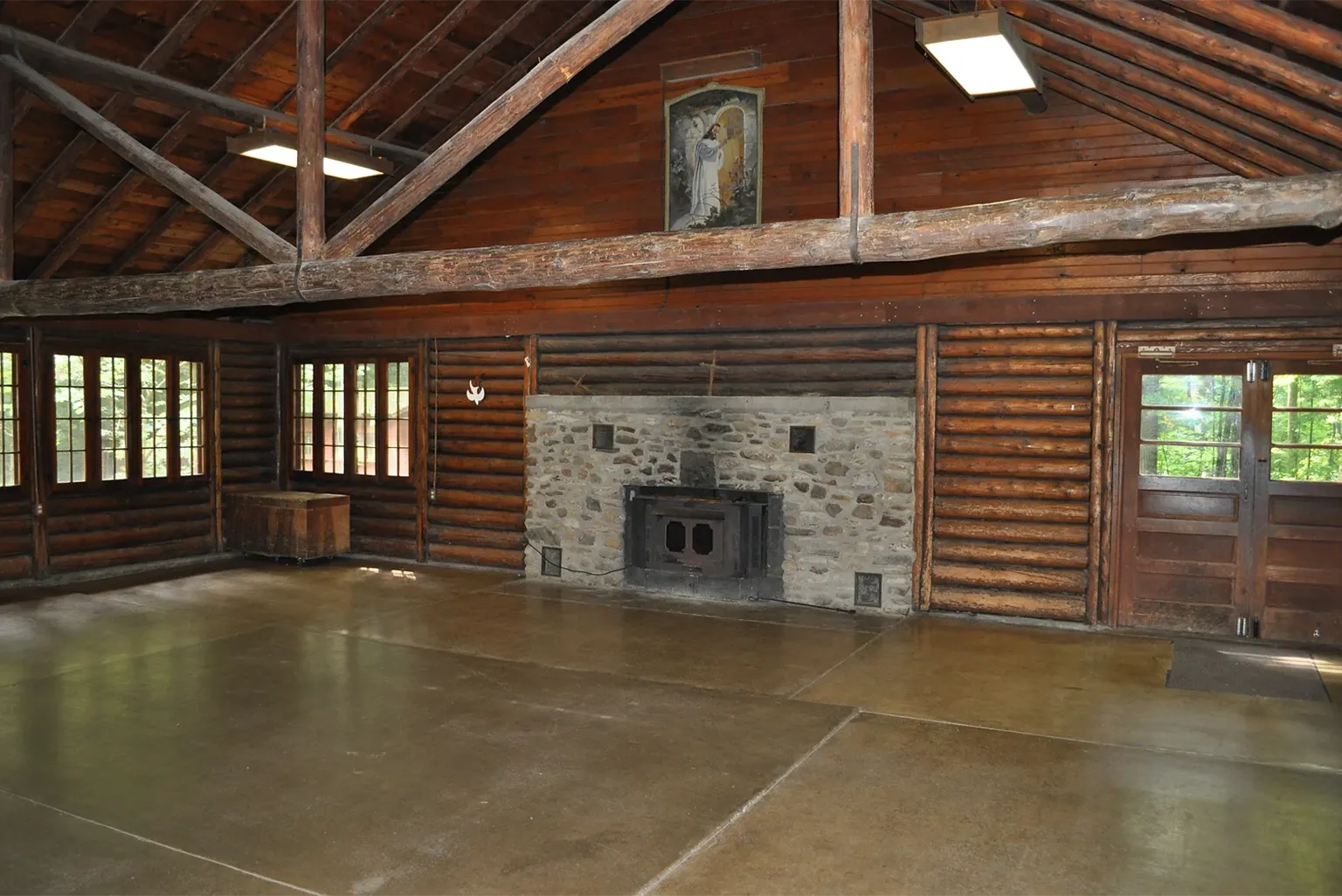 Cedar Lodge & Dining Hall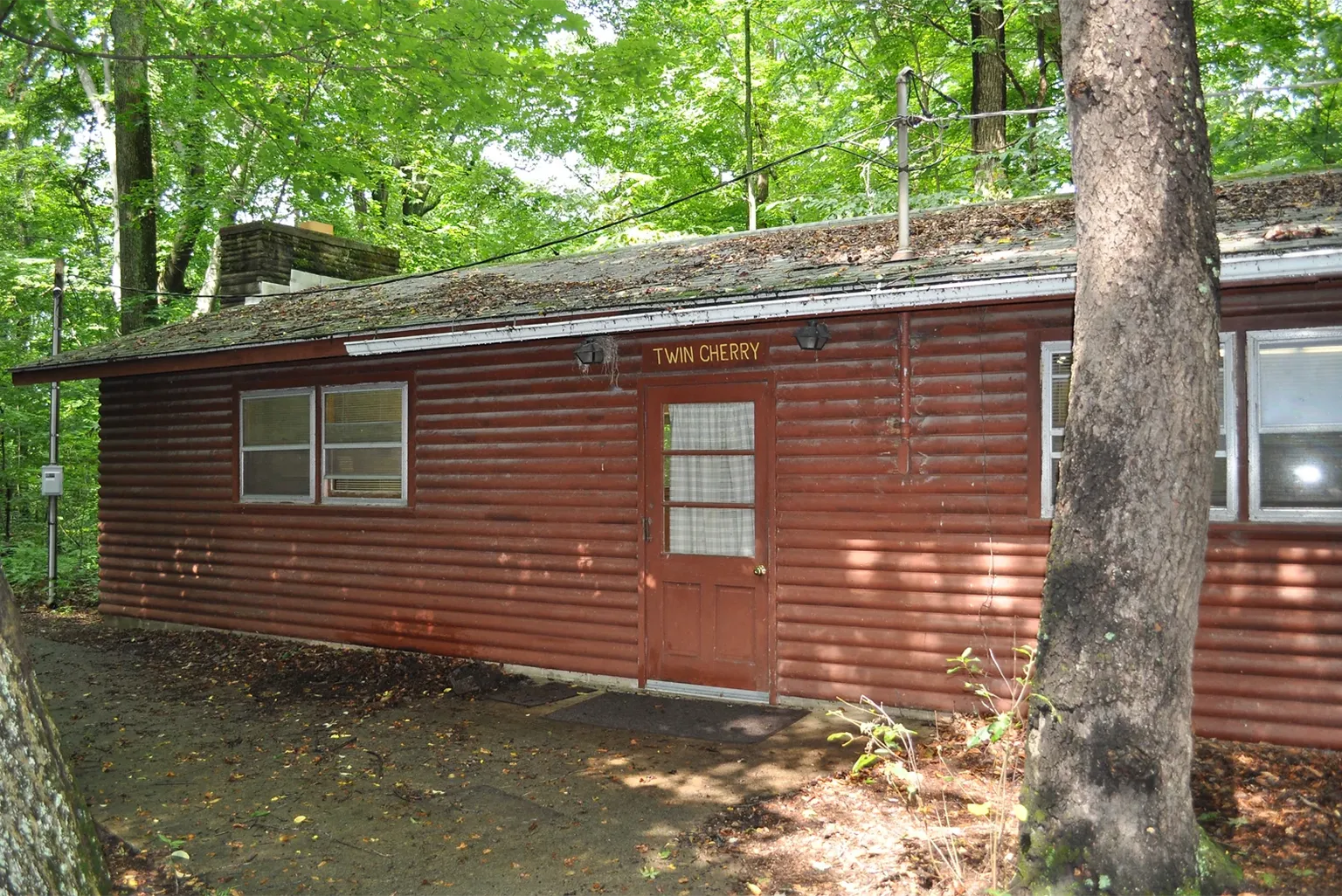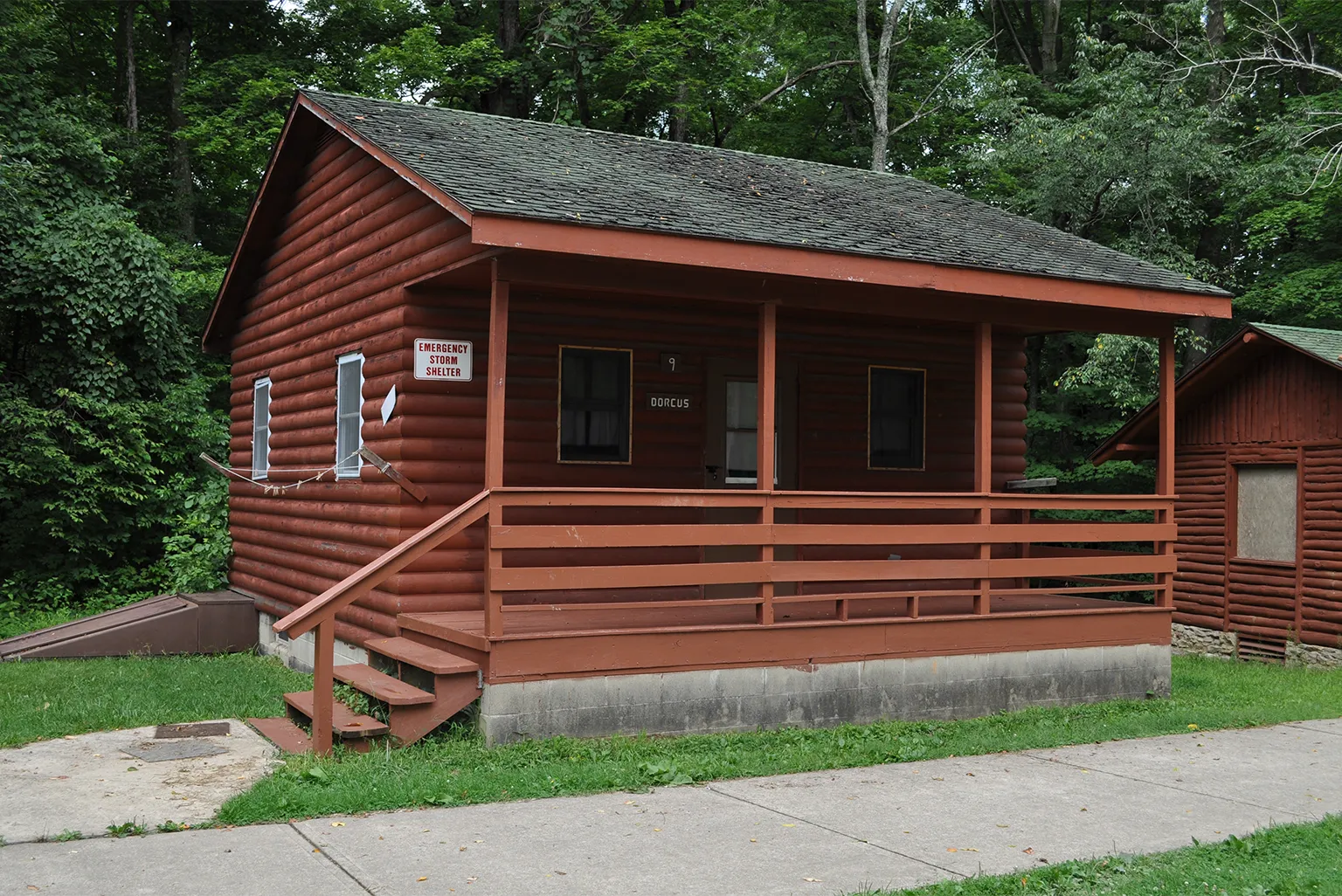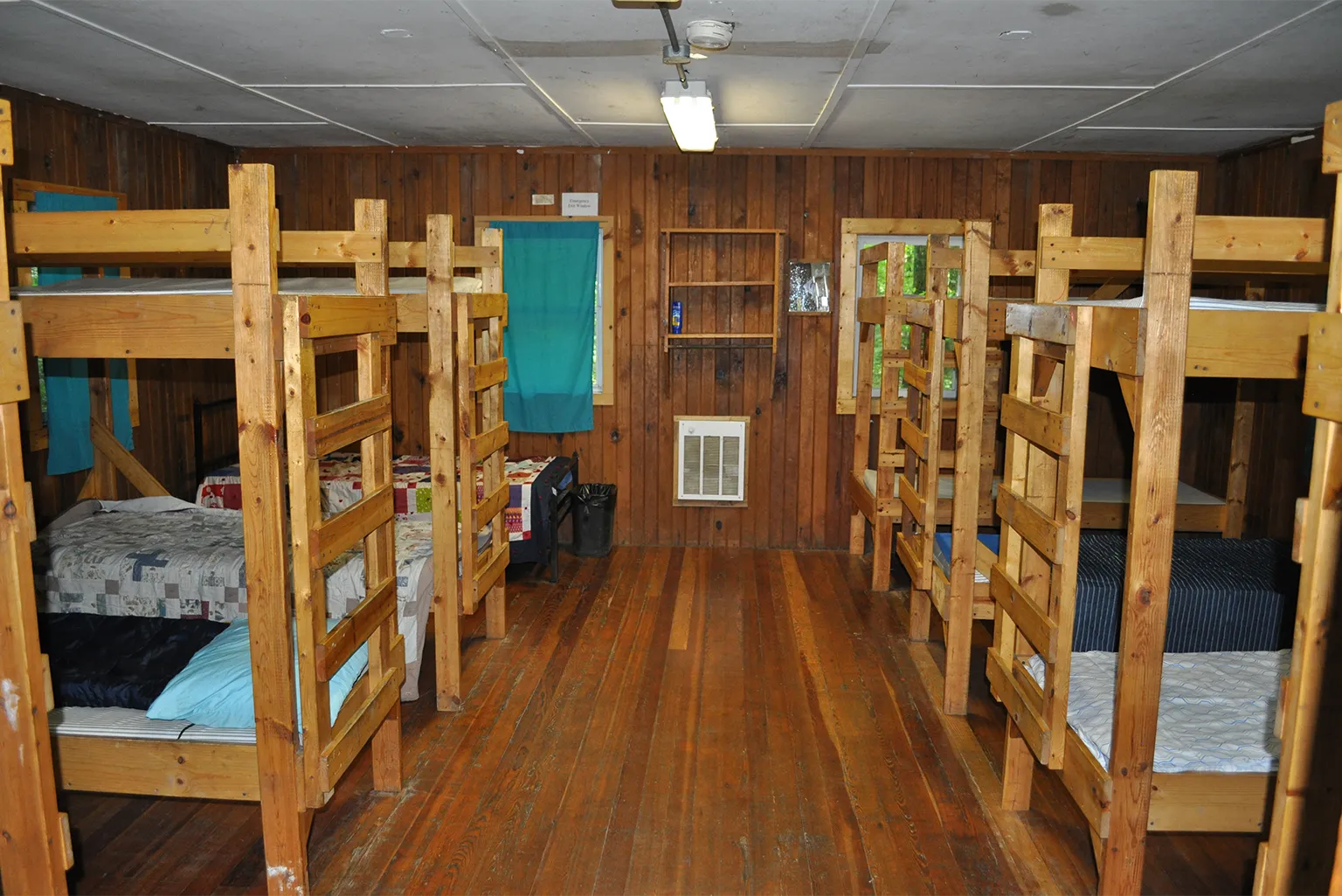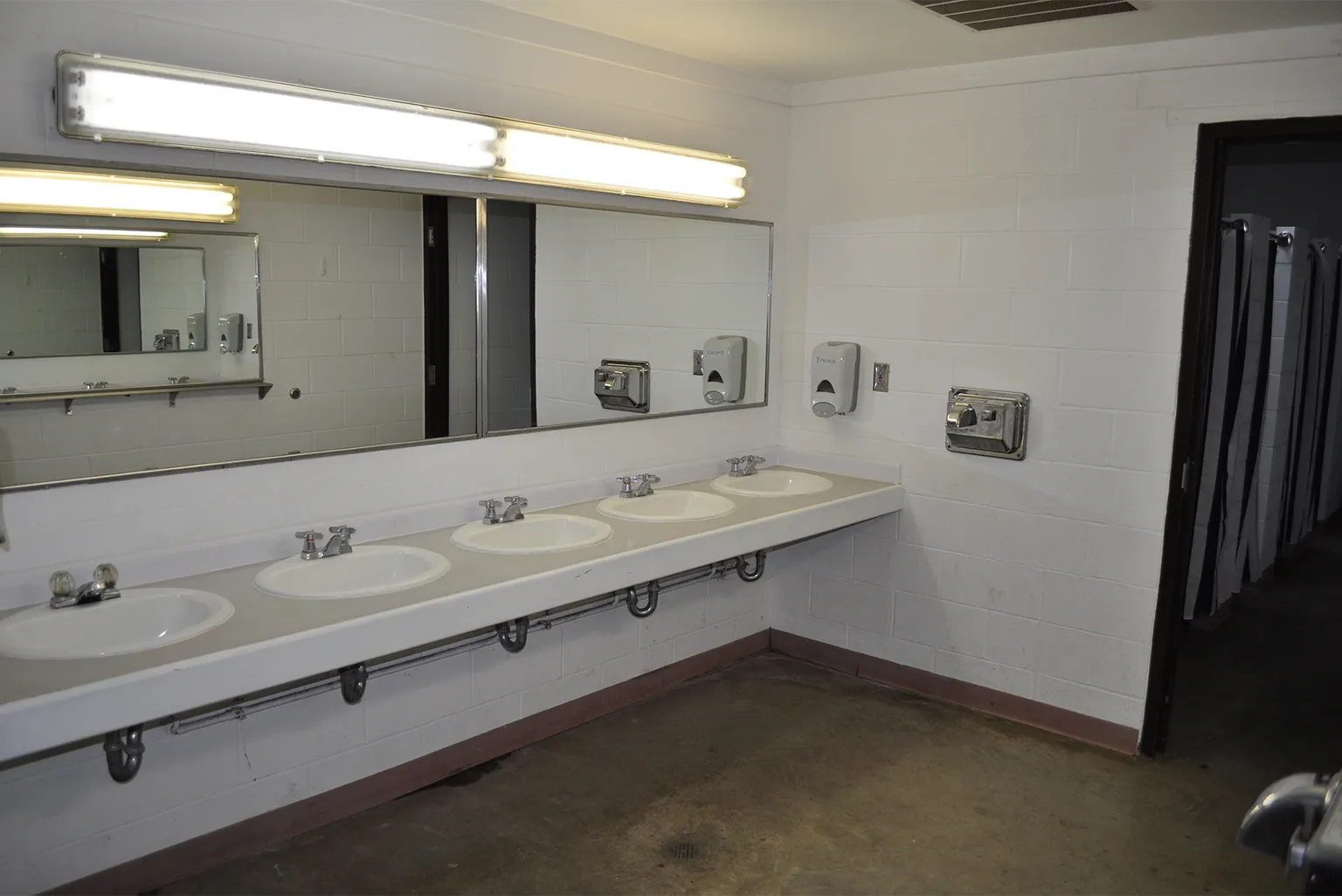 Individual Cabins & Shower House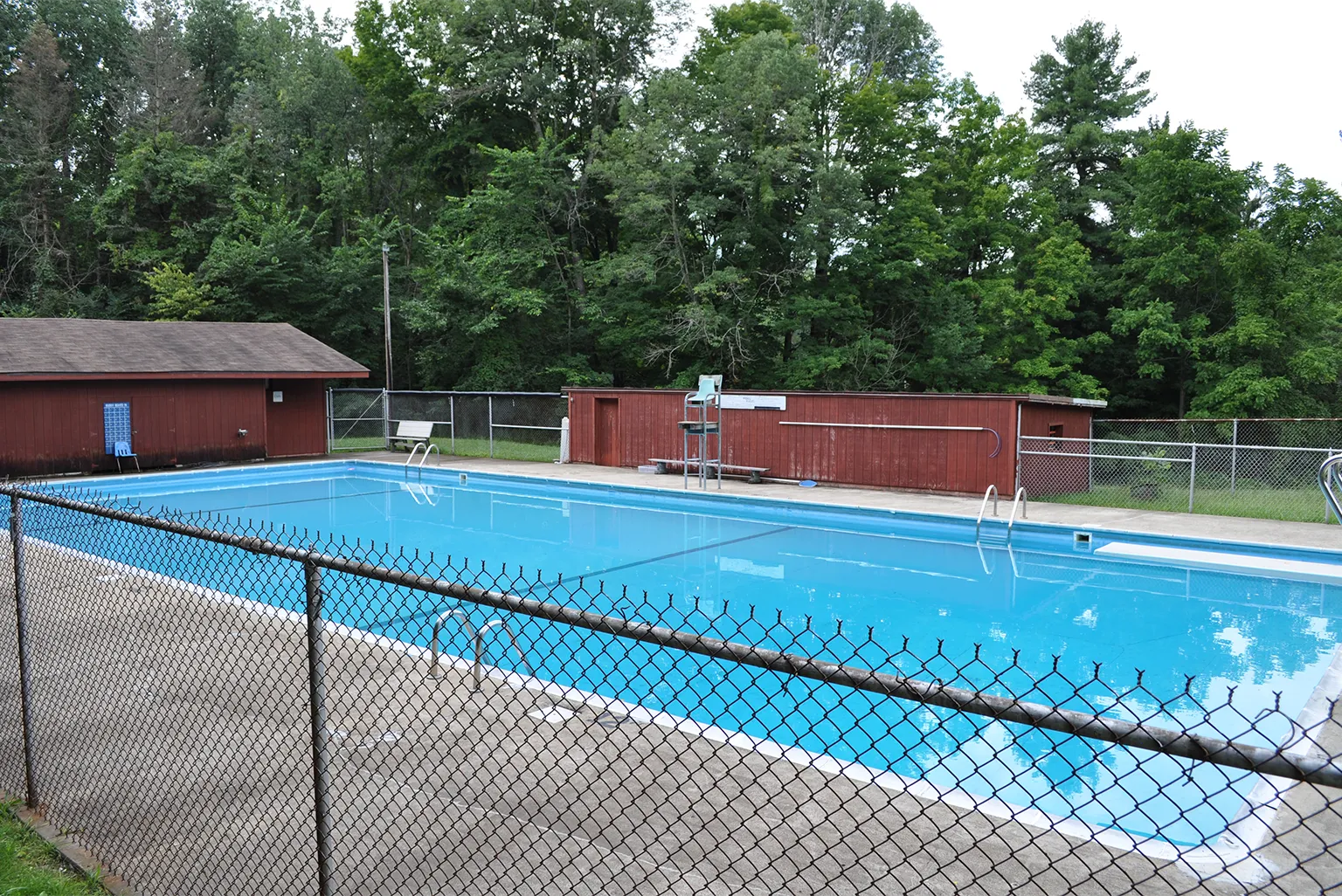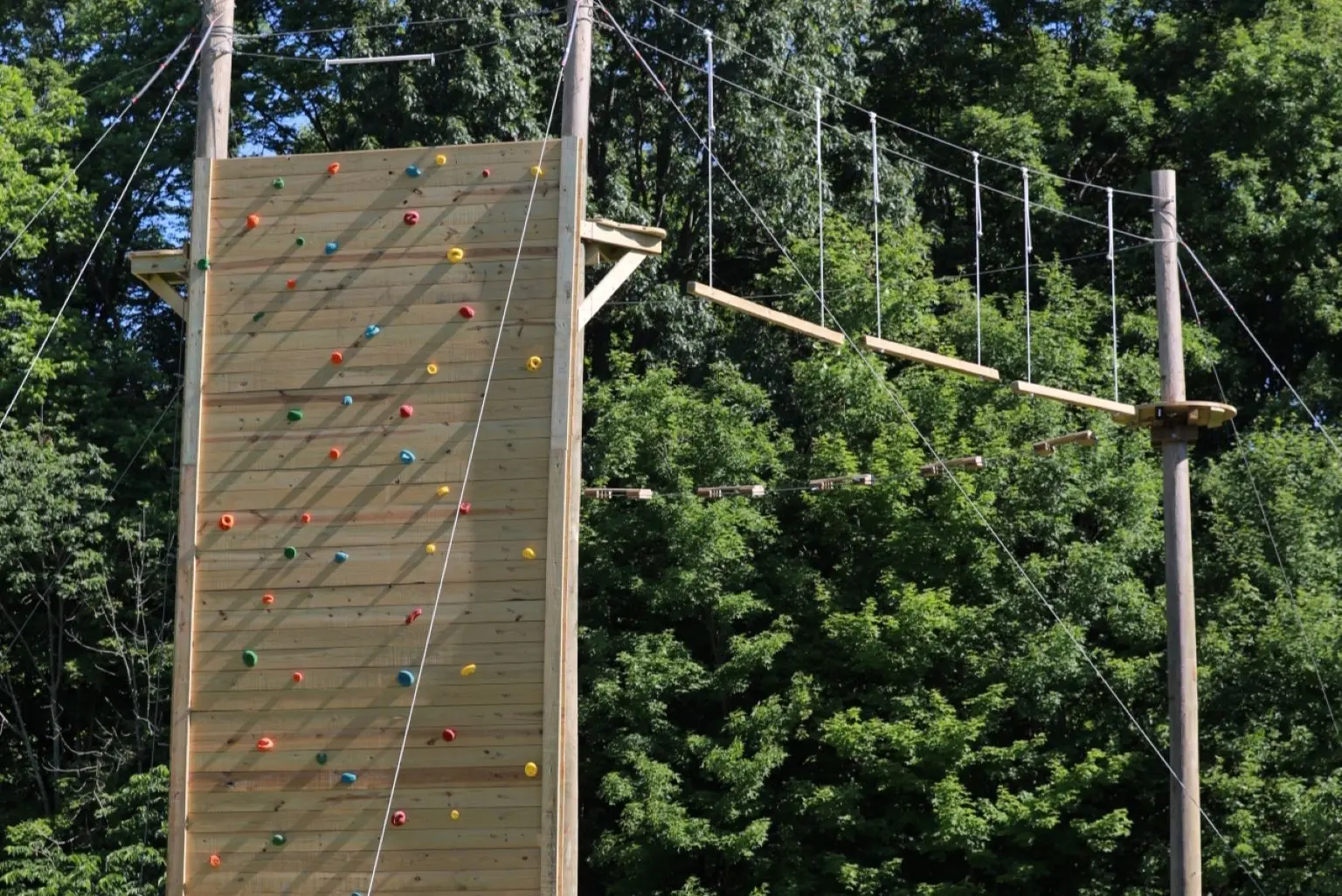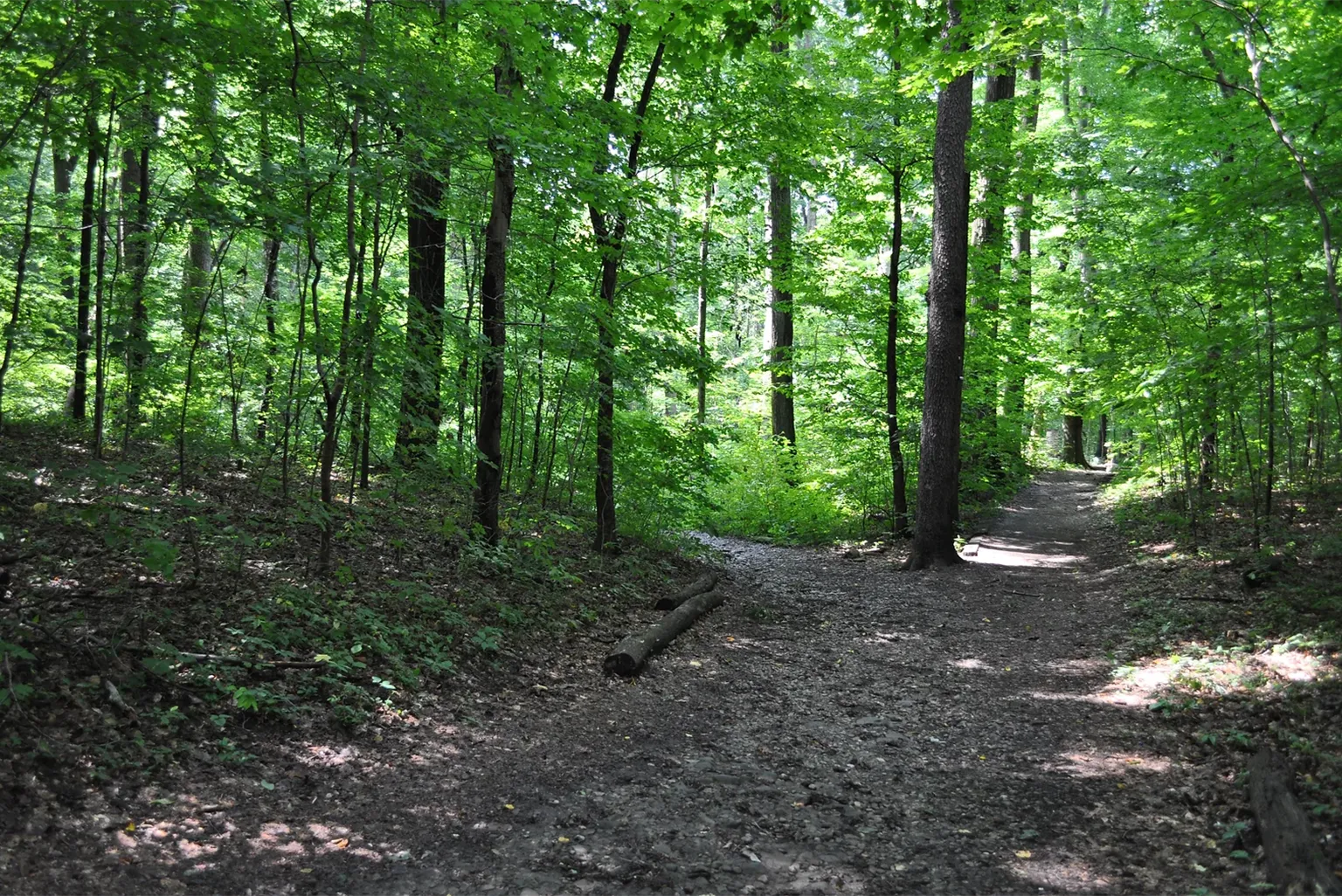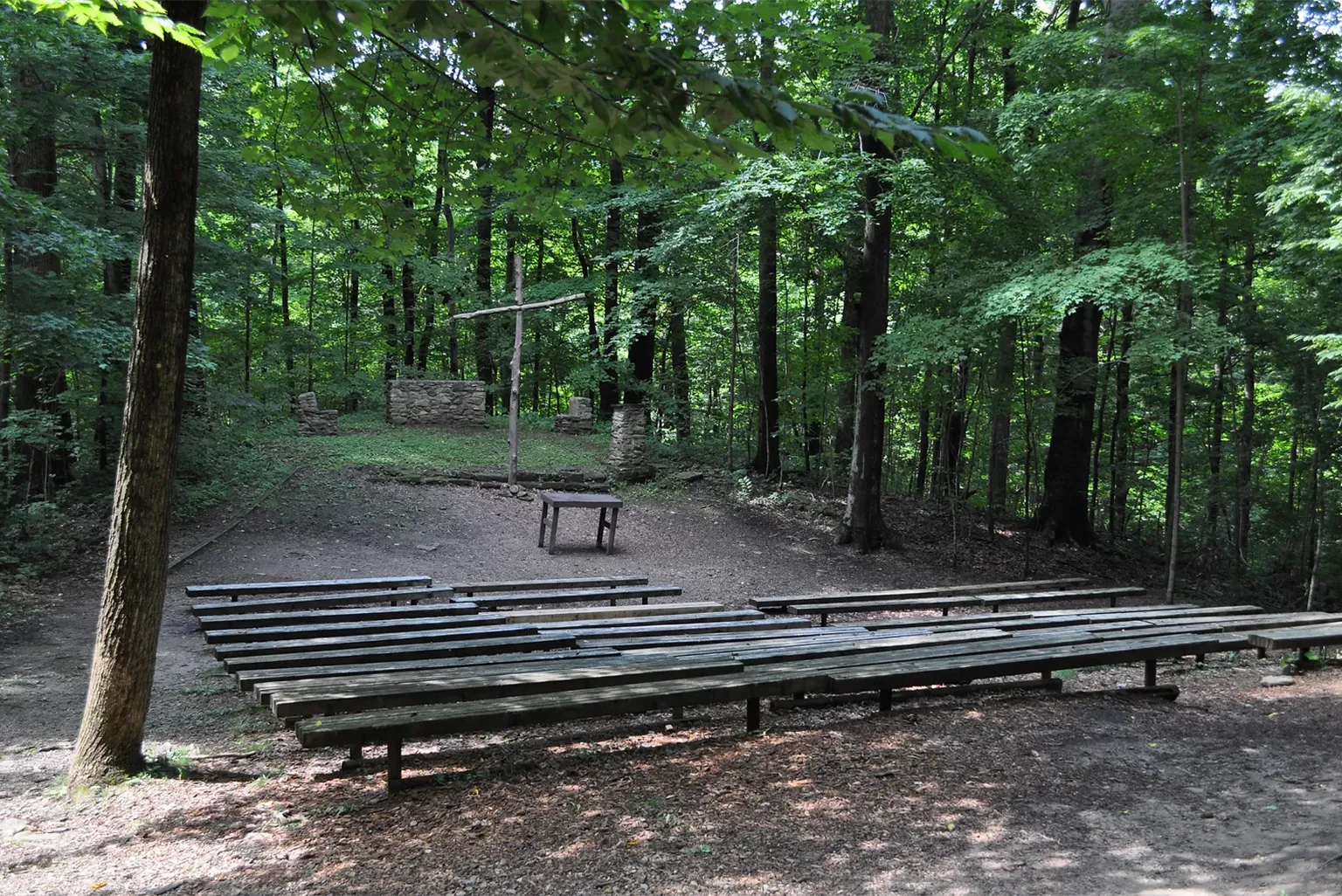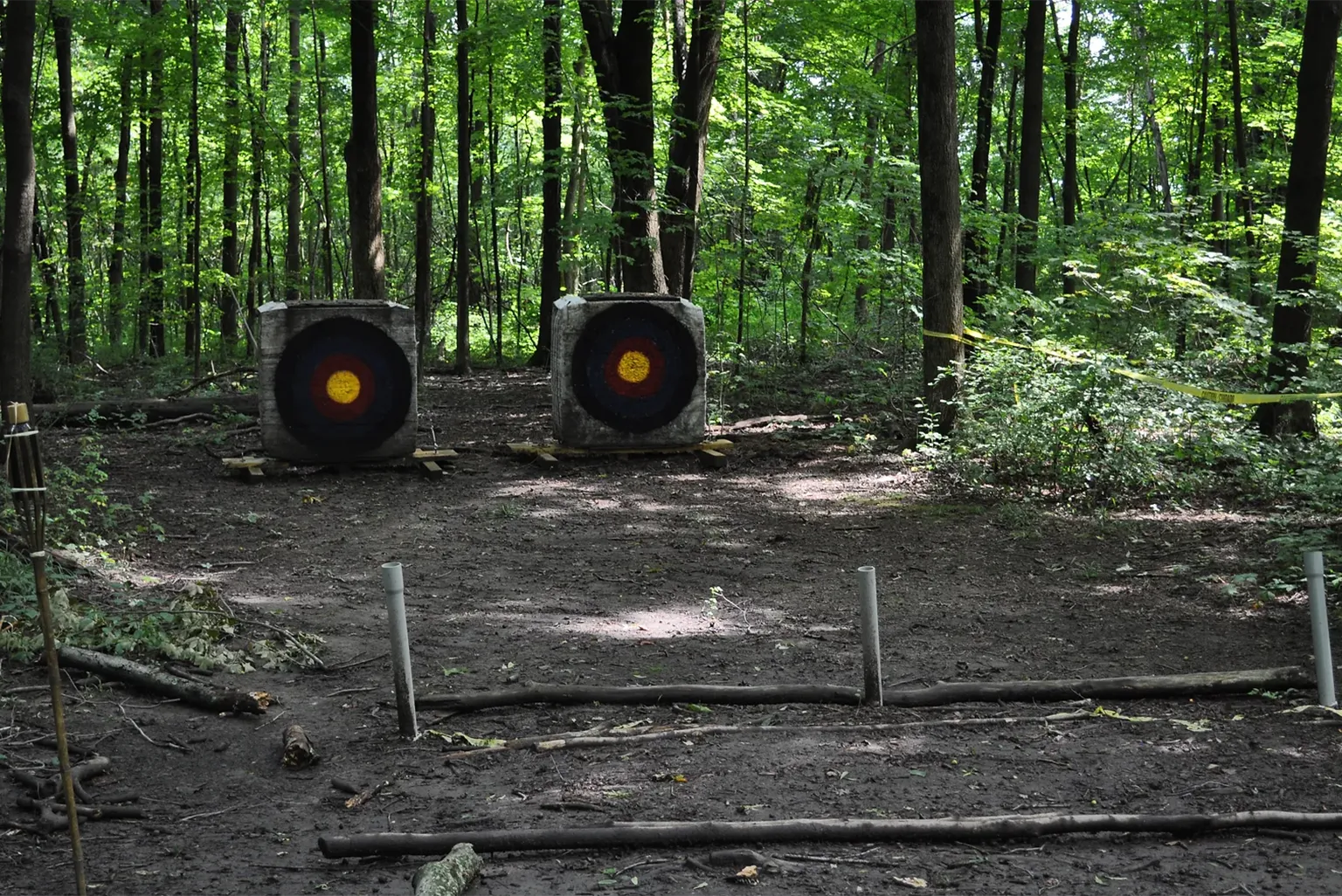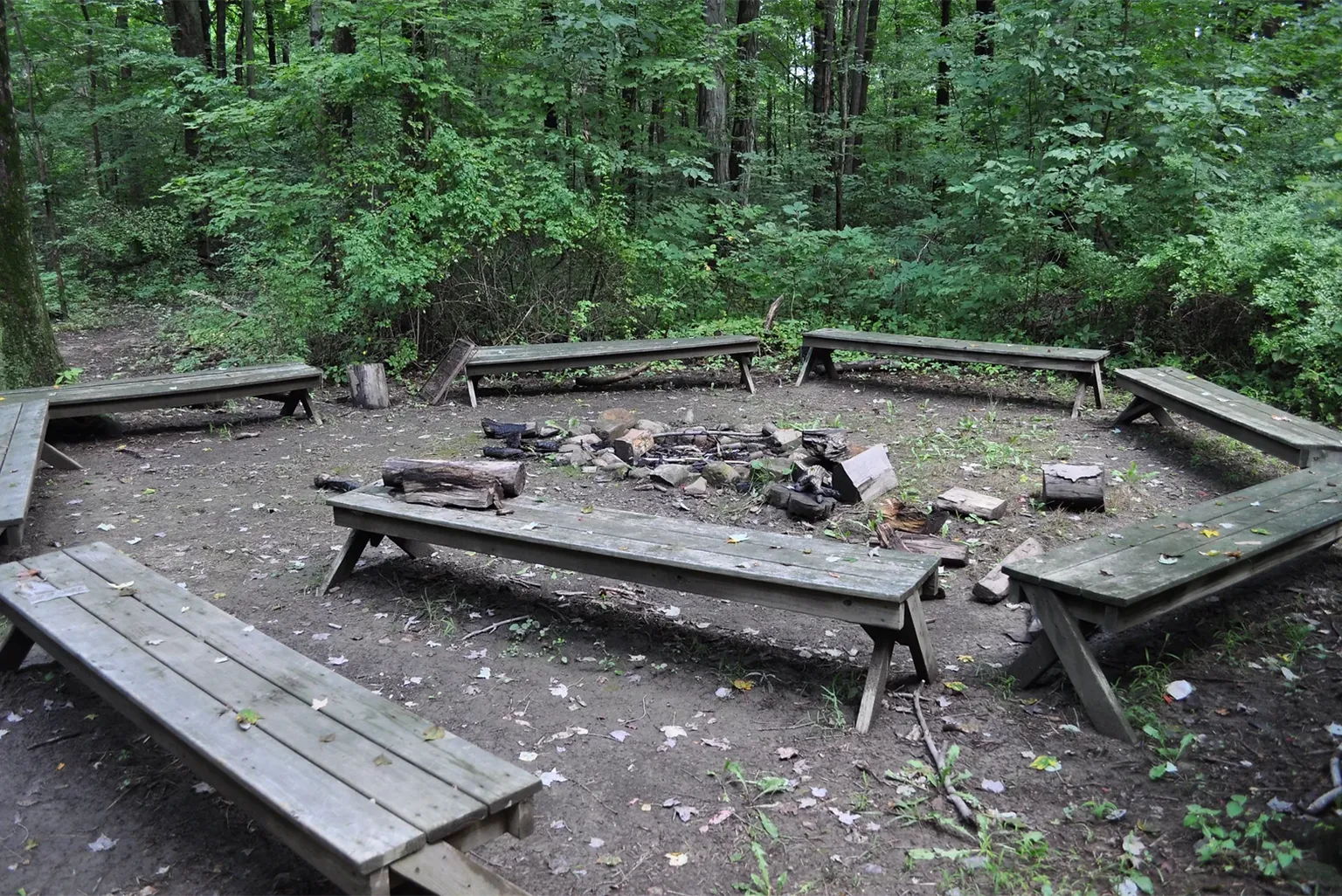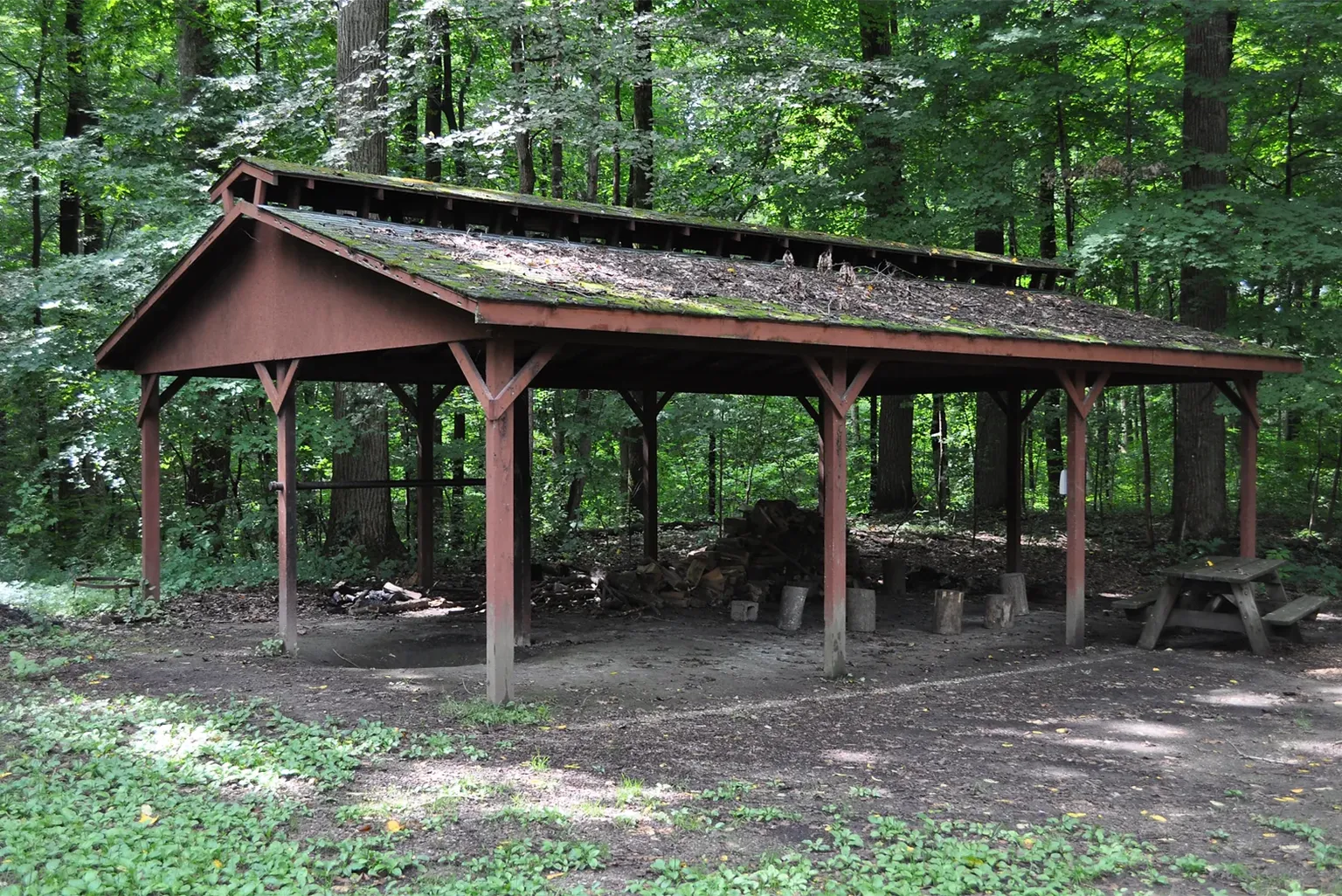 Seasonal availability subject to staffing, location, and your choice of program. Additional fees may apply for some activities.
Learn More About Facility Rental & Customized Retreats
Let us help you create a memorable experience for your group! Our Guest Relations Manager is available Monday to Friday, 9:00 am to 4:00 pm, to assist you with any questions regarding availability, accommodations, program options, and pricing.
Additional Resources & Information
Just 40 minutes north of Columbus, OH, HopeWood Pines is both easily accessible and wonderfully secluded.
2790 State Route 61
Marengo, OH 43334
Facility rentals and customized retreats at HopeWood Pines include the option of up to three complimentary staff-led activities with additional activities available for a fee. 
Choose up to 3 of the following complimentary staff-led activities:
Staff-Led Campfire: Staff prepared campfire which can include: songs, stories, skits, and/or devotion for 30-60 minutes.
Group Games: Staff leads 1 hour of interactive field or indoor games.
Team Building: Staff will lead 1 hour of intentional, cooperative learning activities for all ages.
Crafts: Staff will coordinate and/or lead a 30-60 minute creative activity.
Hiking: Staff will lead a 60 minute walk throughout the camp property.
Night Awareness: Staff will lead a 60 minute session in which participants will use their other senses to compensate for their decreased vision.
Fishing: Staff will lead 45 minutes of basic fishing lessons in our pond. (Weather permitting)
Creek Walking: Staff will lead campers through a shallow creek with the chance to catch creek creatures. (Weather permitting)
Worship: Staff will coordinate and/or lead a 30-45 minute time of songs, Bible lessons, and prayer. *Note: Camp staff are unable to preside over communion. (Communion supplies must be requested.)
Bible Study: Staff will lead 30-60 minutes of Bible stories, activities, discussion and prayer.
Devotions: Staff will lead 5-15 minutes of God-focused reflection and prayer.
Wagon Ride: Staff will lead a fun ride over the creek and through the woods. Offered weather permitting. Hayride is free for overnight groups. Additional fees apply for all other groups. 
Additional staff-led options for a fee include:
Challenge Course: Staff will lead a 1-hour session of team-building using ground level elements. (Grade 6-adult)
Climbing Wall/Zip Line: Staff will lead participants through personal development as they conquer their personal goals on our 35-foot climbing wall. Once you reach the top, hook into our zip line and glide through the trees. Offered year-round, weather permitting. (Grade 6-adult)
Swimming: Camp will provide a certified lifeguard for up to 2 hours of fun in the pool! The pool is available the second weekend of June through the end of July.
Kayaking/Canoeing/Corcls: Staff will lead a group in a pond on our property. Offered May-September, weather permitting.
Archery: Staff will lead a 1-2 hour skill session on the safe use and technique of using a bow and arrow. (Grade 6-adult)
Program activity requests must be submitted a minimum of 30 days prior to your arrival using the Resource and Program Request Form.
For the safety and well-being of all guests, certain activities are only permitted when staff members are present to supervise, including the climbing wall, zip line, high ropes course and challenge course, swimming pool, canoeing, and archery.
Equipment requests are free but subject to availability.
HopeWood Pines offers the following complimentary equipment:
Presentation Materials: Tables, chairs, LCD projector (bring an HDMI or VGA-compatible computer), screen, HDMI cord/VGA cord, Mac conversion cord, TV/DVD only, microphone and speakers, flip chart, podium, whiteboard, and markers
Craft Materials: Scissors, Scotch tape, paper, glue, markers, crayons, pencils
Sports/Games: Board games, football, soccer ball, frisbees
Worship Materials: Bibles, Lutheran Book of Worship, With One Voice (song book), communion supplies
Program resource requests must be submitted a minimum of 30 days prior to your arrival using the Resource and Program Request Form.
Book your retreat or facility rental in advance for the best experience. A minimum of 45 days notice is preferred, but depending on staffing and availability, last-minute requests may be accommodated.
Please contact the Guest Relations Manager for more information:  
Phone: (419) 864-8030
An initial deposit is due upon reservation. Final payment is due one week prior to arrival.
A signed Individual & Family Release Form is required for each participant.
Resource and program requests are due 30 days prior to arrival.
Please be aware that during your stay, other groups may also be renting facilities or hosting a retreat on-site. Rest assured, our top priority is to ensure that your retreat or event experience is seamless and enjoyable. We will make every effort to allocate sufficient space and resources for your group's needs.
There is a 20-person minimum for food service at HopeWood Pines.
There is a 10-person minimum for weekend rental of Spring Run or Priebe Retreat Centers at HopeWood Pines.
We invite congregations, church groups, and clergy to utilize our facilities for day events, free of charge (freewill offerings are appreciated). Our staff is not available to provide programming or food service for these events. Day events may be seasonal and are subject to availability. Click here to learn more about Day Events.